Whiskey Maple Sour

We're not mixologists.  In fact, aside from one shift as a shooter-girl, neither of us has ever even worked in a bar.  However, we're on a mission to become the hosts that always mix up the best cocktails!  And, with a recipe like this maple whiskey sour in our arsenal, we're a shoo-in for "hosts of the year".
Right now, we're in the midst of a daily cocktail challenge.  To be specific, we're on day 33 of making a new cocktail every single day!  While we love the classics and are big fans of traditional whiskey sours, we're also trying to use some local ingredients we have on hand.  This week, we happened to have been gifted some maple syrup from Acadian Maple so we got fancy and swapped out the maple syrup for simple syrup.
Spoiler alert: It was awesome.  So awesome, in fact, it's been sitting in the top spot for our favorite cocktail so far!  Add to that, egg whites, and you've got a winner.
Note: I'm a big fan of egg whites in cocktails and fully support the idea that an egg white makes any cocktail better.  That said, if you're not a fan of consuming raw egg – no biggie – you can just leave it out.
* This is the part where I have to say: "raw eggs are consumed at your own risk"

Equipment Needed
This isn't one of those food & drink blogs where the author gives you a novel-length description of each recipe before actually getting to the recipe with ingredients and directions.  You also won't need a ton of fancy equipment – just a simple tin shaker and a mesh strainer will do the trick.
If you don't already have them, you can grab them here:
*A note on the Boston shaker sets.  We're big fans of premium, weighted shaker tins.  Hey, we use them nearly every day now so I'm good with spending $60.  However, if you're looking for a more budget-friendly option, I've also included one here for you.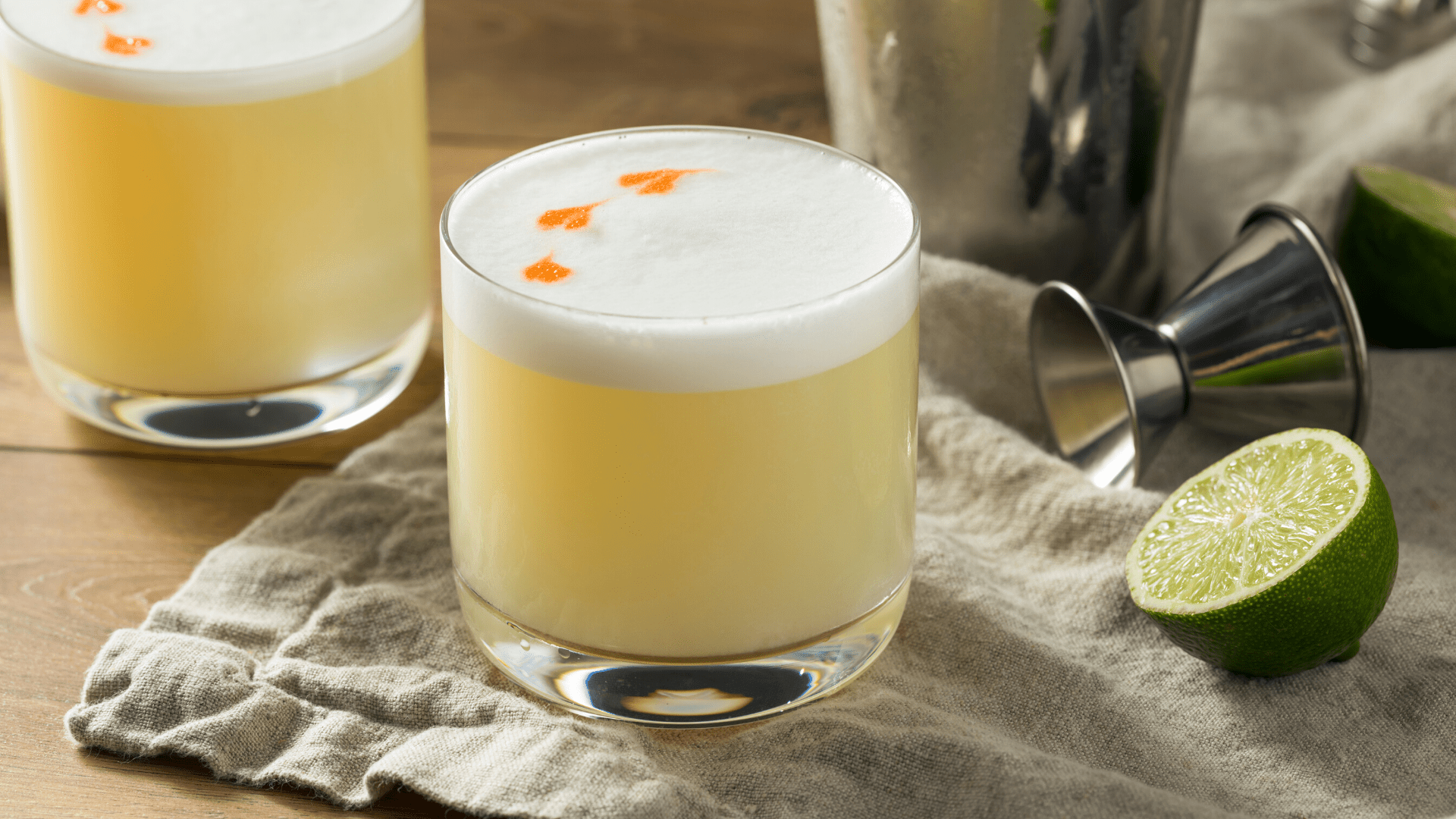 Maple Whiskey Sour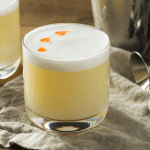 This maple whiskey sour is a twist on the original, sweetened with local maple syrup rather than simple syrup and it's amazing! You're welcome!
2 oz whiskey
1 egg white
1 oz lemon juice (freshly squeezed)
3/4 oz maple syrup
2-3 shakes Angostura bitters
Dry shake (without ice) whiskey and egg white in a tin shaker until frothy.

Add ice, lemon juice, maple syrup and bitters and shake again 15-20 seconds.

Strain over fresh ice and serve.
* consume raw eggs at your own risk
* some affiliate links may be present in this blog post.
Did you make this cocktail?  Tag @dashboardliving on Instagram and use #dashboardhappyhour to be featured!