Lemon Drop Martini
Let me be clear – I love a traditional martini.  Specifically, I love a dirty martini.  The lemon drop martini is a serious departure from the origins of the classic cocktail.  However, it's amazing in its own right.
This martini variation is perfectly balanced between tart and sweet and proves incredibly refreshing.  Add to that the lemon sugar rimmer you've got a winner.  See what I did there?
I'll be honest with you, before this show I'd only had a lemon drop martini once before and I'm sure it was made with limoncello (which is what most recipes call for).  Even though limoncello is simply made from lemon zest, sugar and water I always find it tastes artificial when you buy it in the store.  So, you could make your own (which is easy enough to do) or you can opt for a from-scratch version which is what we did here.
Fair warning, these go down a little too easy.  Please drink responsibly.
Equipment Needed
Aside from the essentials (a shaker & strainer), you'll also need a tool to zest your lemon.  You can serve these up in a martini glass or a low ball glass works just as well.
If you don't already have these bar tools, you can grab them here:
*A note on the Boston shaker sets.  We're big fans of premium, weighted shaker tins.  Hey, we use them nearly every day now so I'm good with spending $60.  However, if you're looking for a more budget-friendly option, I've also included one here for you.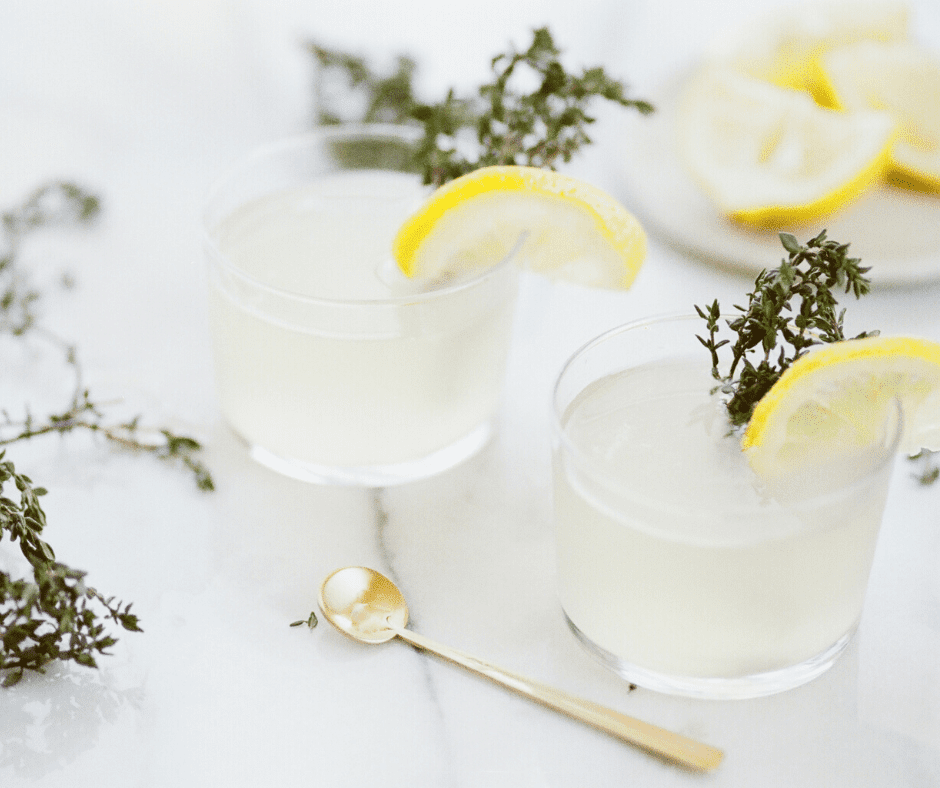 If you're looking for more cocktail recipes, check out these simple cocktails you can make at home.  This list is full of classics like the Old Fashioned and the simple screwdriver.
Did you make this cocktail?  Tag @dashboardliving on Instagram and use #dashboardhappyhour to be featured!
Lemon Drop Martini
Fresh and perfectly balanced between tart and sweet, this twist on a traditional vodka martini is an instant hit at any gathering. Oh, and the lemon sugar rimmer doesn't hurt either.
2 oz vodka
1 oz lemon juice
3/4 oz simple syrup
3/4 oz triple sec
lemon zest
granulated sugar
ice
Zest 1/2 a lemon and mix with sugar then rim your glasses with the mixture.

Add all ingredients to a shaker and shake vigorously for 15-20 seconds.

Strain into rimmed glasses and garnish with lemon twist
* some affiliate links may be present in this blog post.