DOME GLAMPING AT TREETOP HAVEN
I first heard of domes or tree pods a couple of years ago when Parks Canada put one in one of their campgrounds.  I promptly got on the phone to book it, and it was (within minutes of being released) sold out for the season.  I remember it being a huge fiasco all over social media that they had "teased" the public with this amazing experience but no one could book it (geez people, relax).  Two years later, if you want to experience a dome, you can!
When the opportunity for us to visit Treetop Haven in PEI came up, we grabbed it.  My experience on the island thus far has been limited to camping as a child and golfing and, as I said, I don't love traditional camping anymore.  Aside from being a really interesting addition to our winter series this year, the story behind the brand is really what stood out to us.  You can read that here.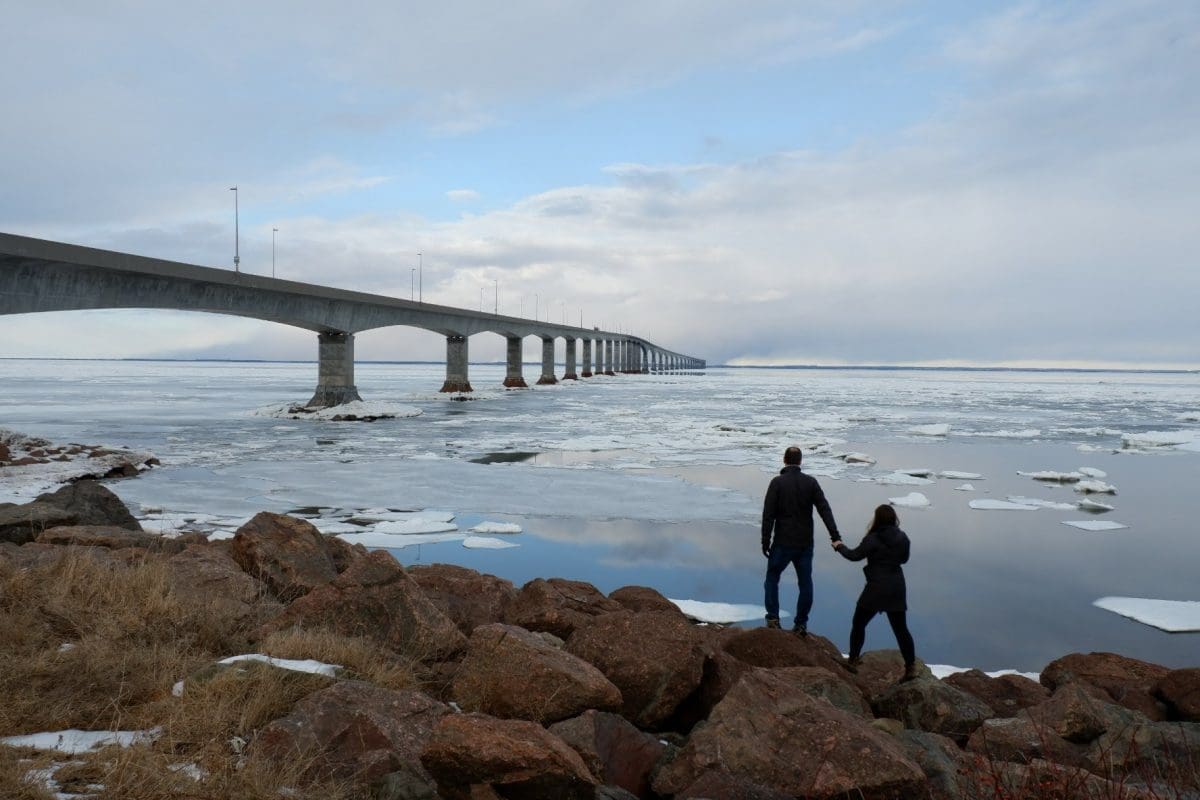 CHECKING IN
Treetop Haven is located on Mount Tryon, not far off the confederation bridge.  The process is fairly simple, although check-in is slightly later than you would typically expect at 4pm and is self-directed.  We've become quite accustomed to this style of check-in and it's got it's pros and cons but in this case, it worked just fine.  Sheila (the owner) also lives on sight so should you need anything, she's there!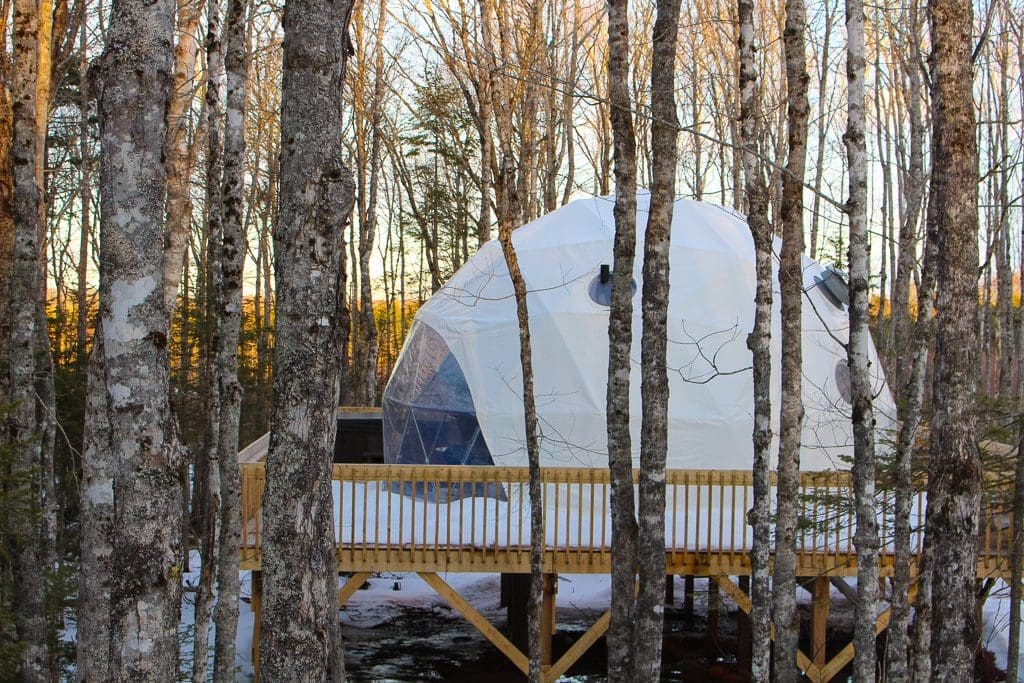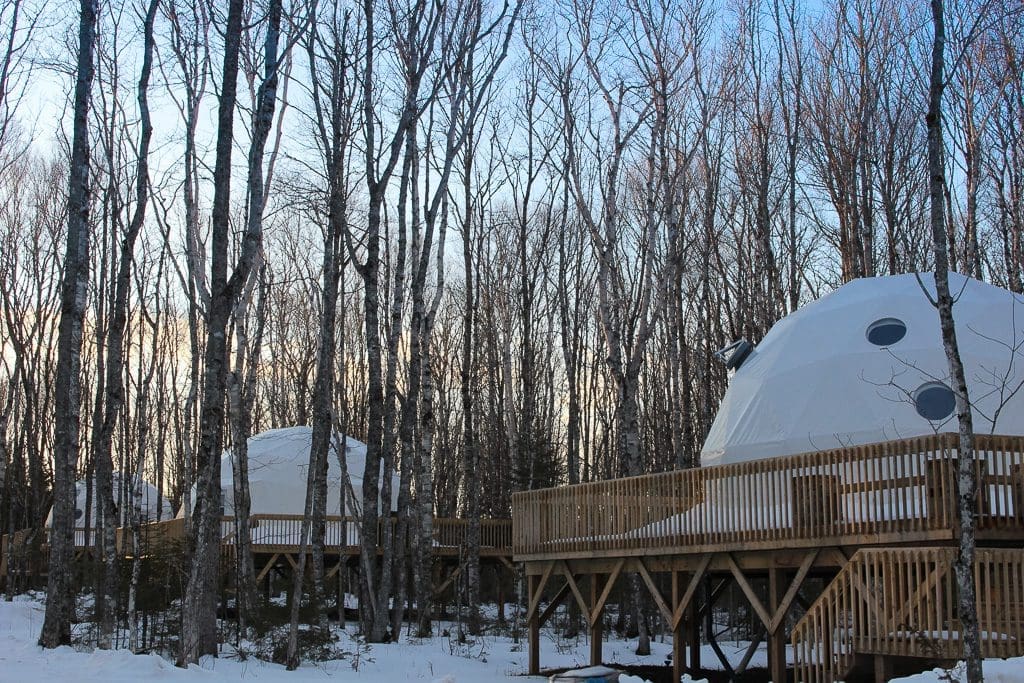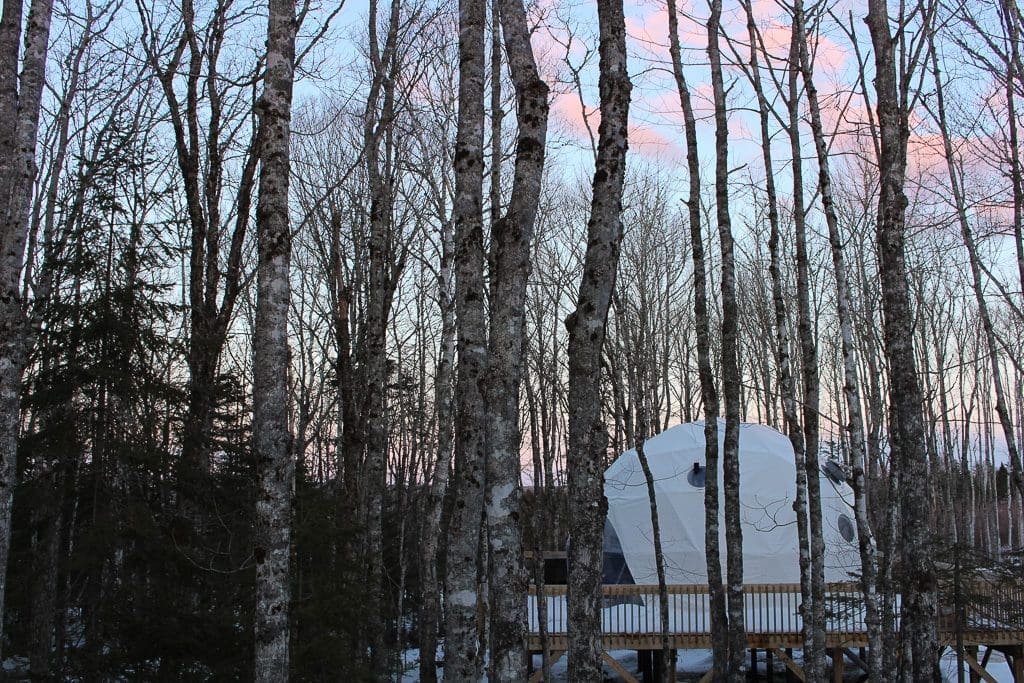 OUR DOME: The Great Horned Owl
Our two bedroom dome was perched atop a large, 9ft high deck.  The main room is an open concept living space with full kitchen, pull-out sofa, and an uninterrupted view of the forest.  Each dome comes fully equipped with linens, towels, cooking and eating utensils, a BBQ and an outdoor hottub.
We loved the feeling of not being contained by traditional walls and you really felt like you were "in" the woods.  We typically spend our time exploring the local area but in this case, we spent most of our hours snuggled up on the sofa reading a book.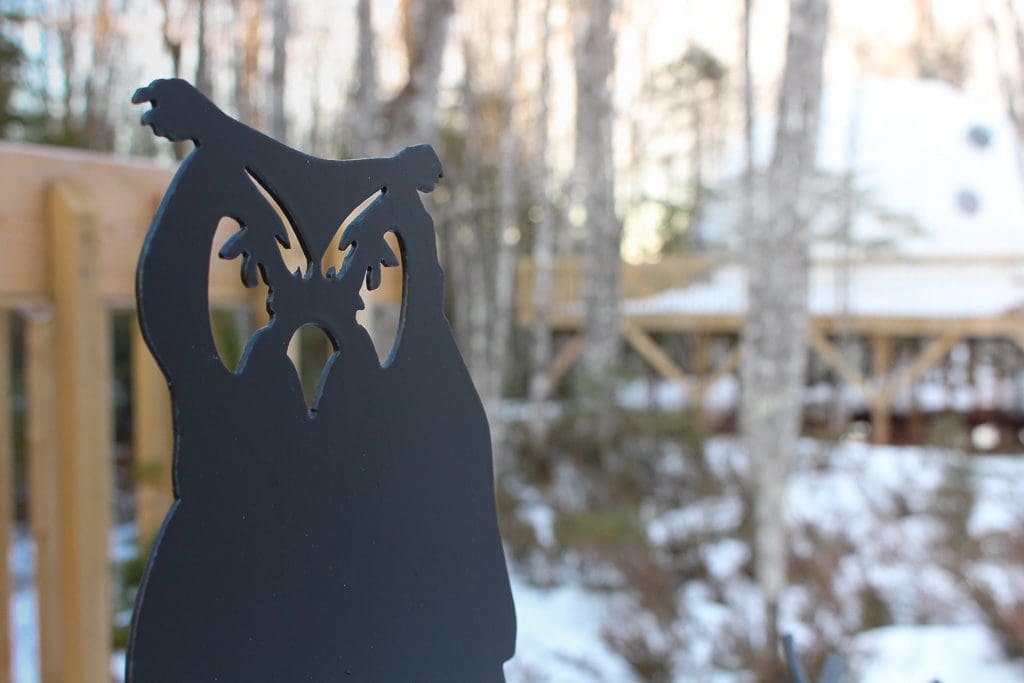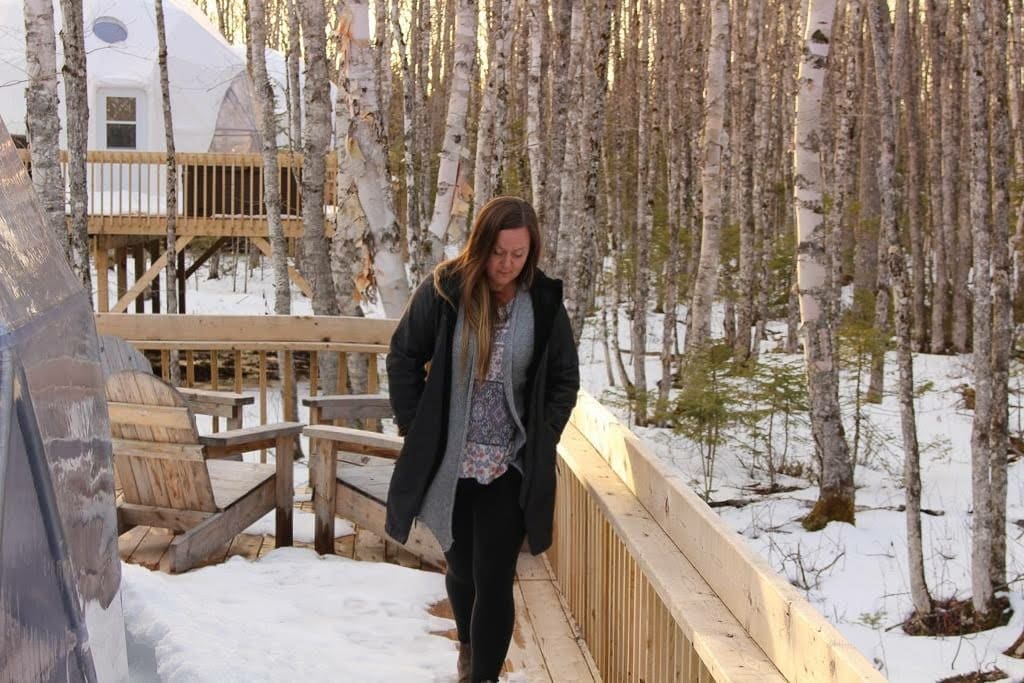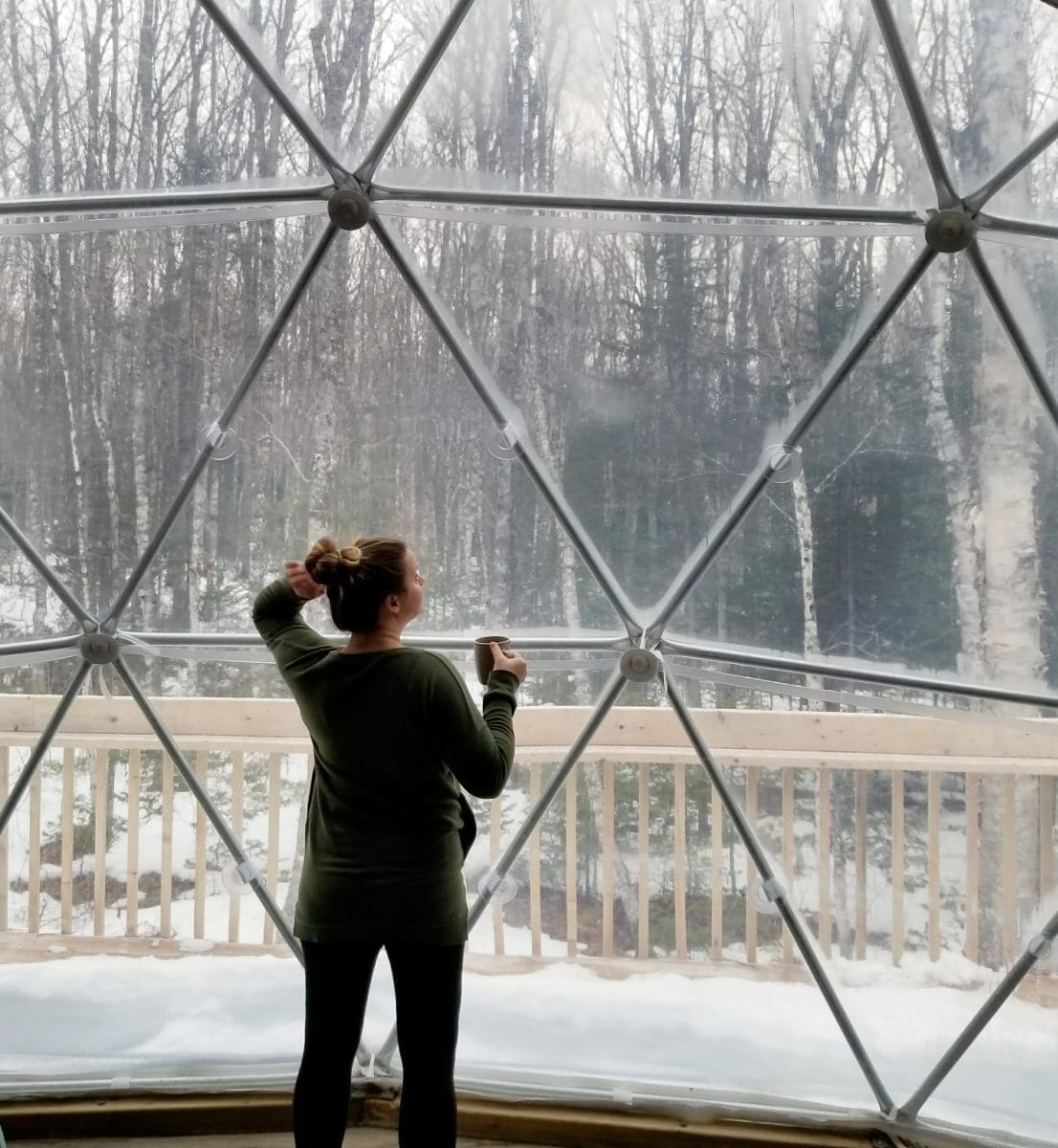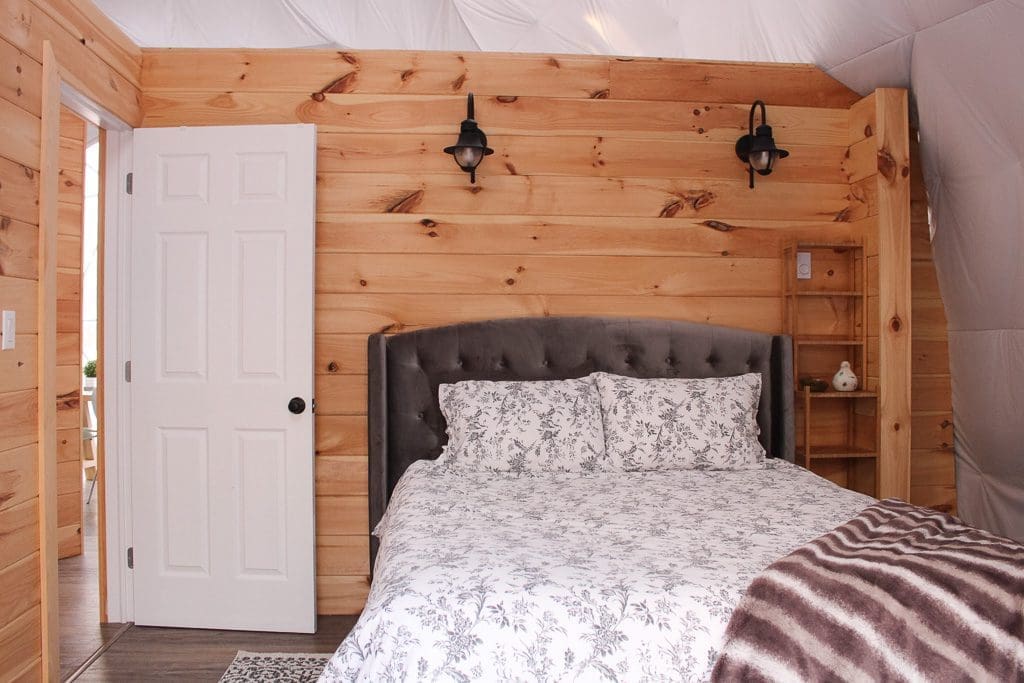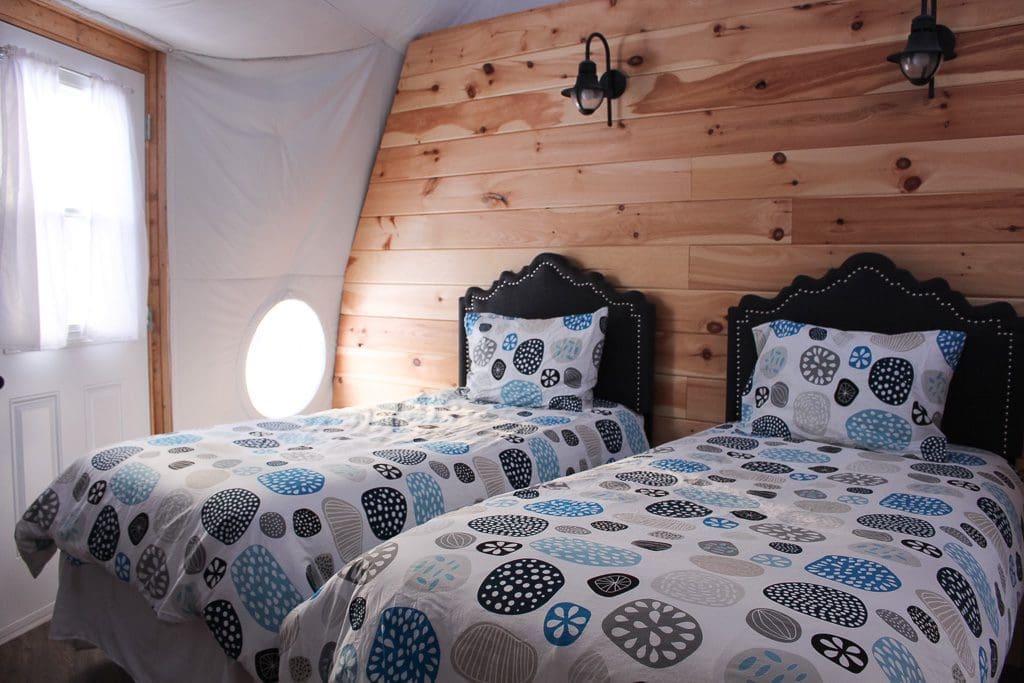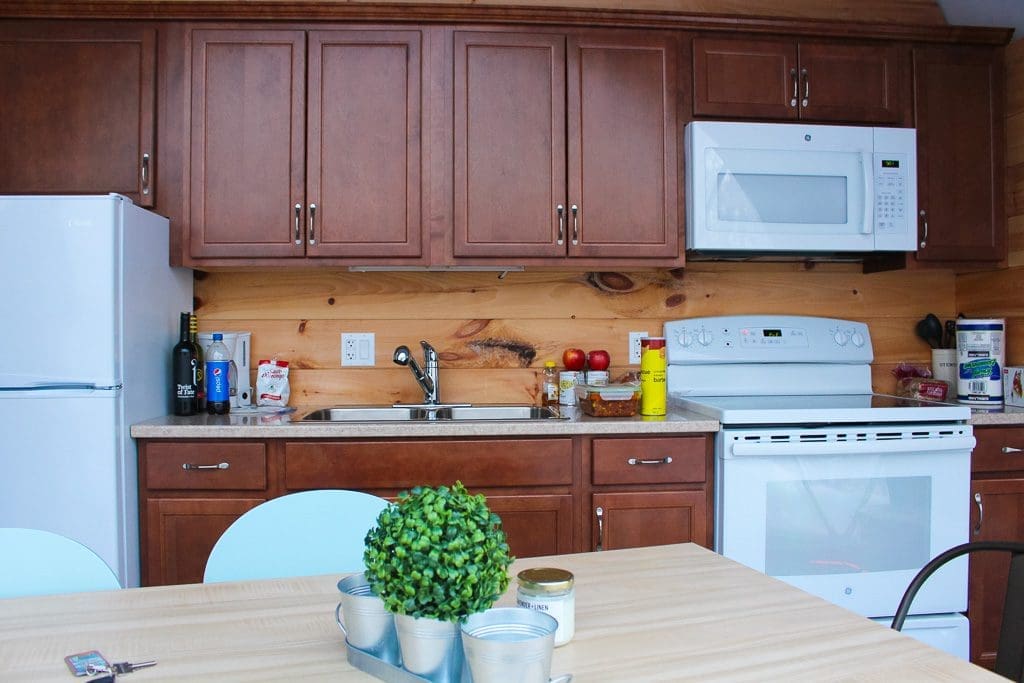 THINGS TO DO: Remote, but not too remote!
Obviously, the hottub is a major bonus and where we spent quite a lot of time.  We also enjoyed the on-site walking trail, Craig's Way, named after Shiela's brother, as well as just star gazing from our balcony.  If you want to wonder away from your dome Charlottetown, the mecca of PEI, is only about 35 minutes away and is probably where most would venture but we opted for Summerside which is only about 25 minutes away.  We found the cutest little cafe and took a drive around the town before returning home.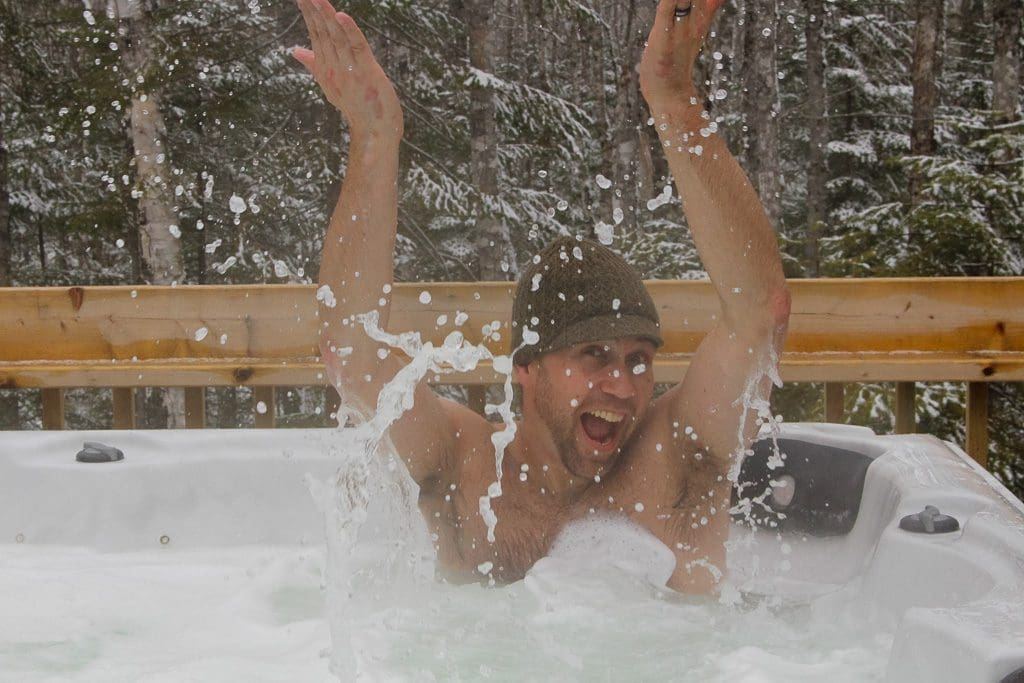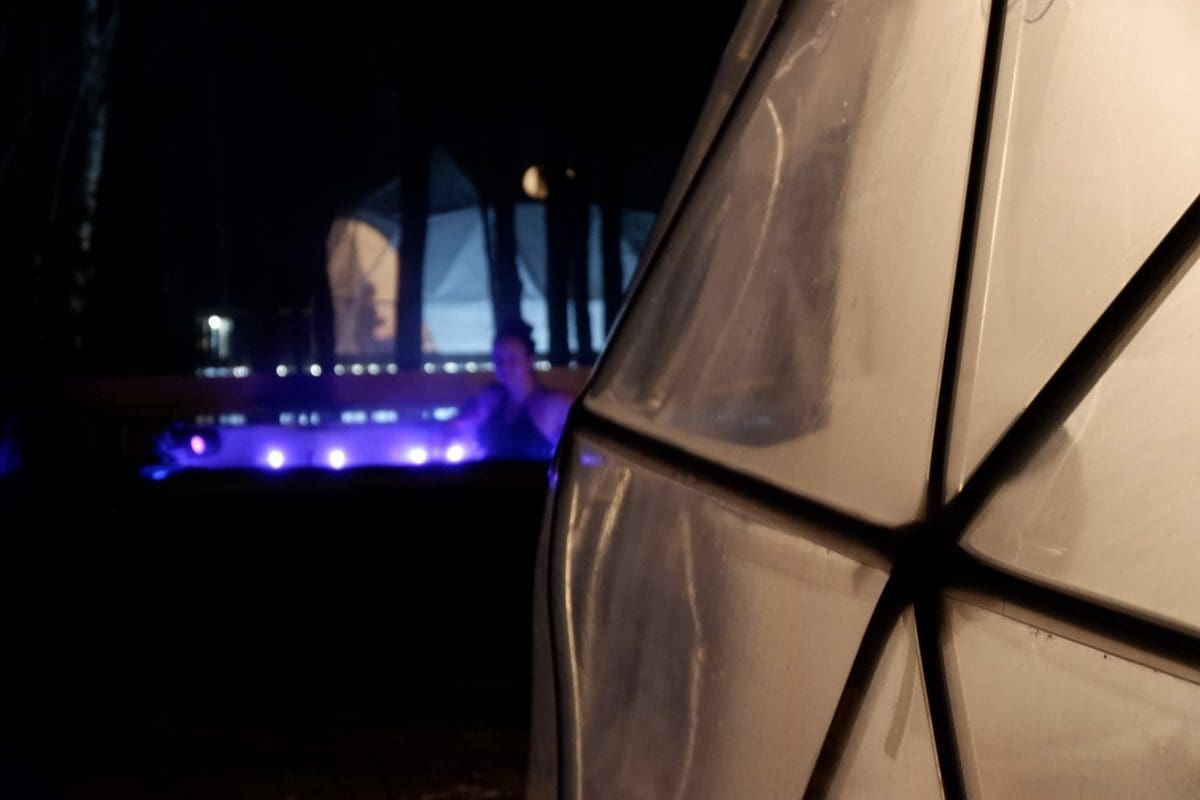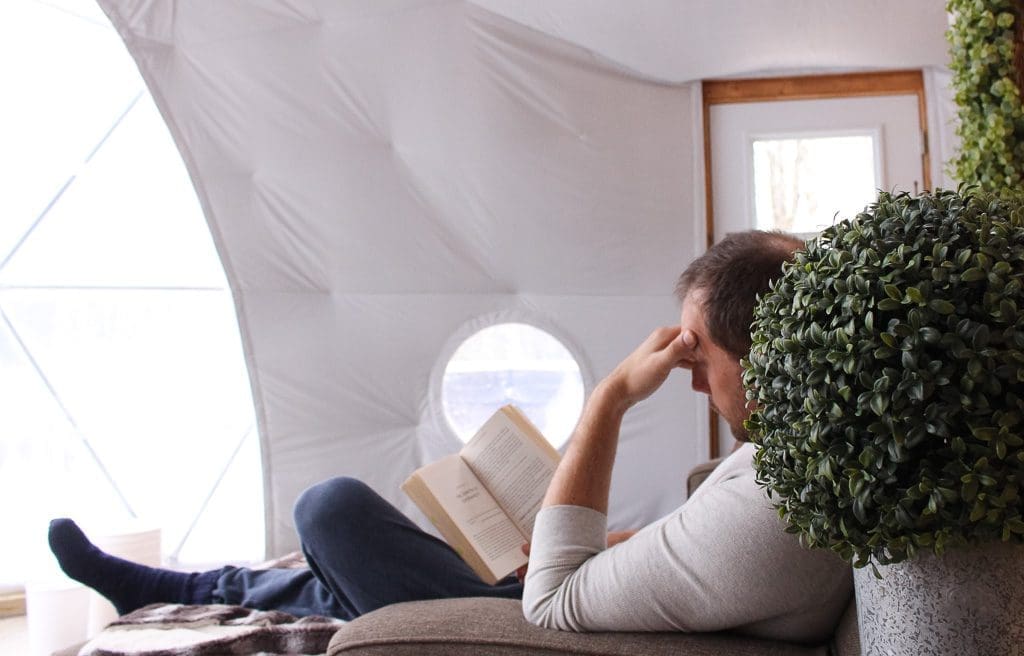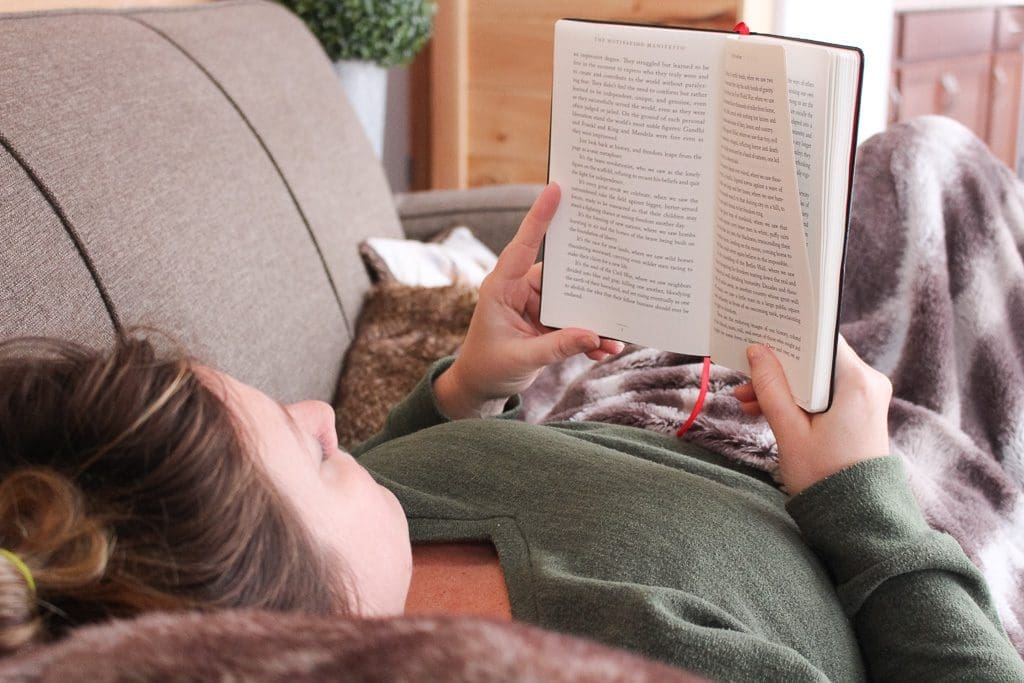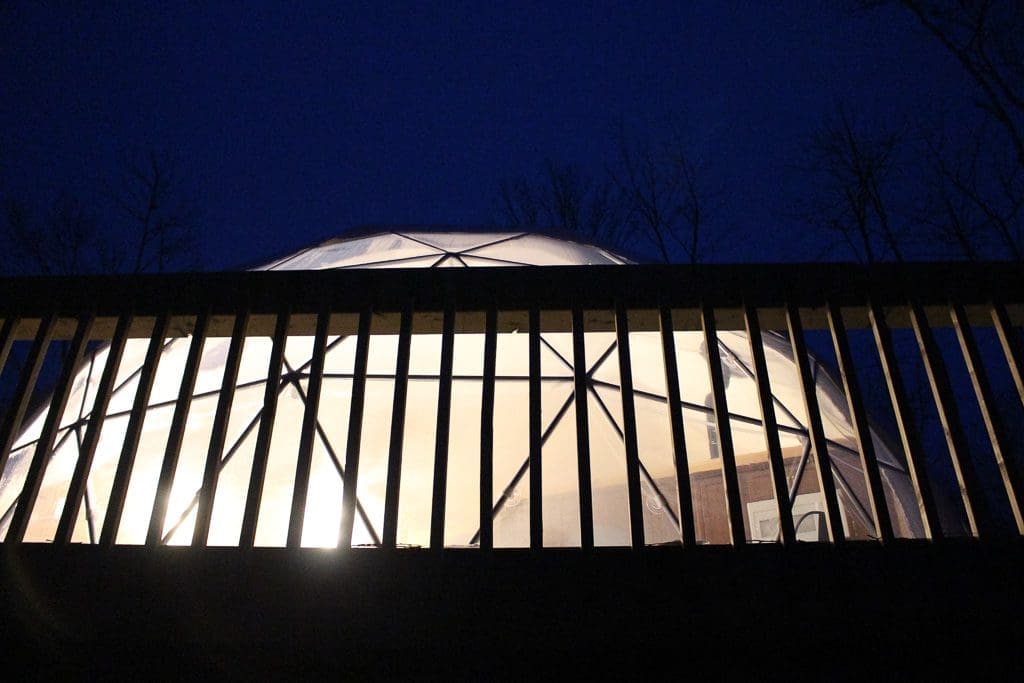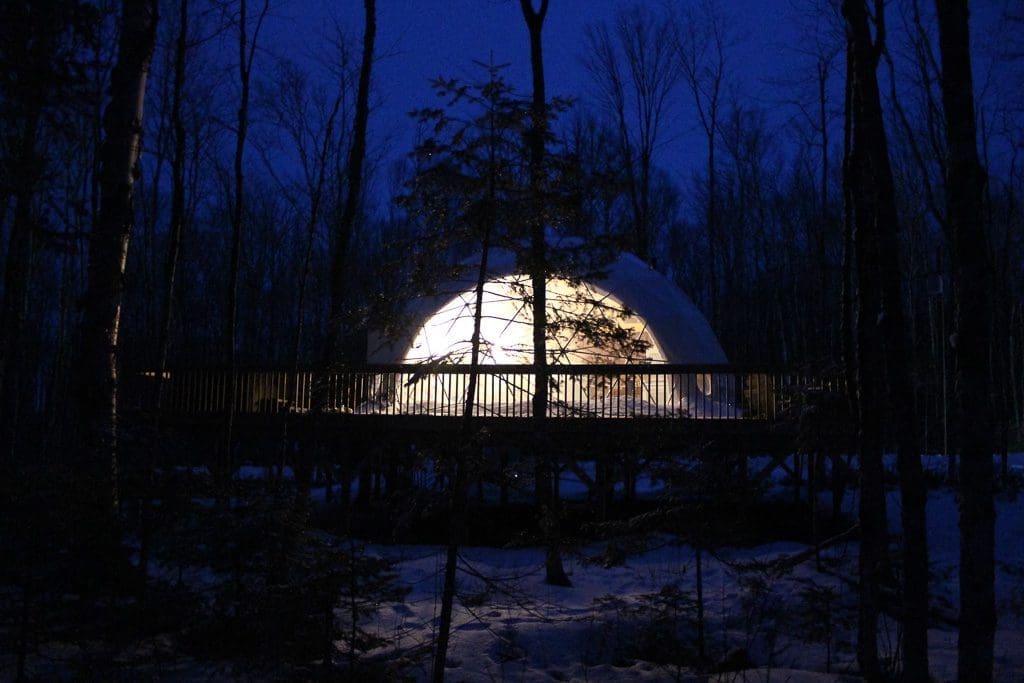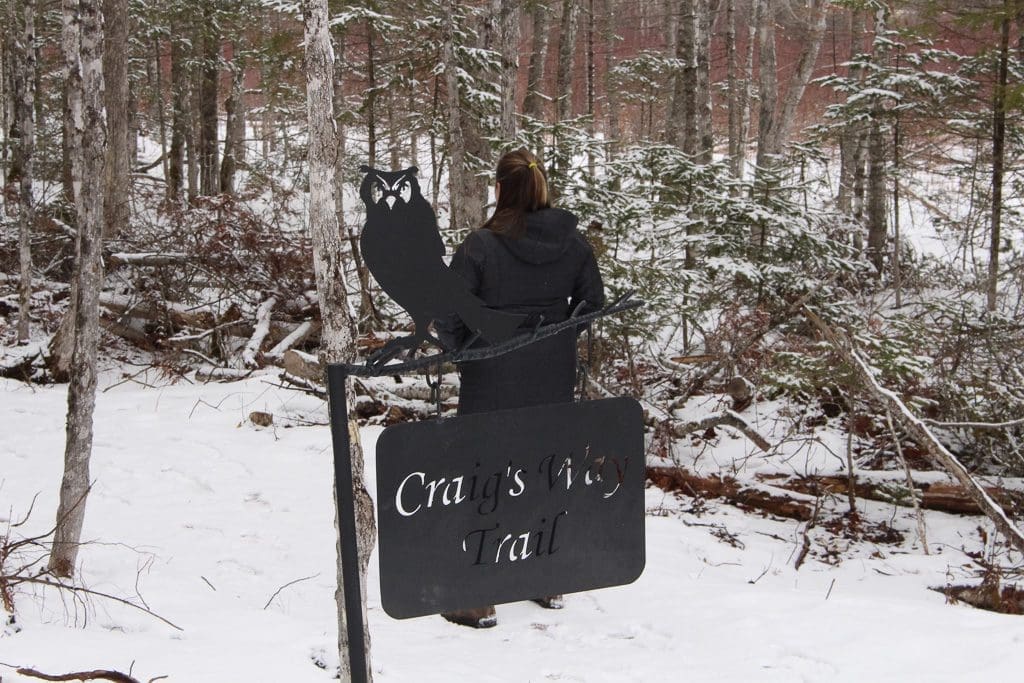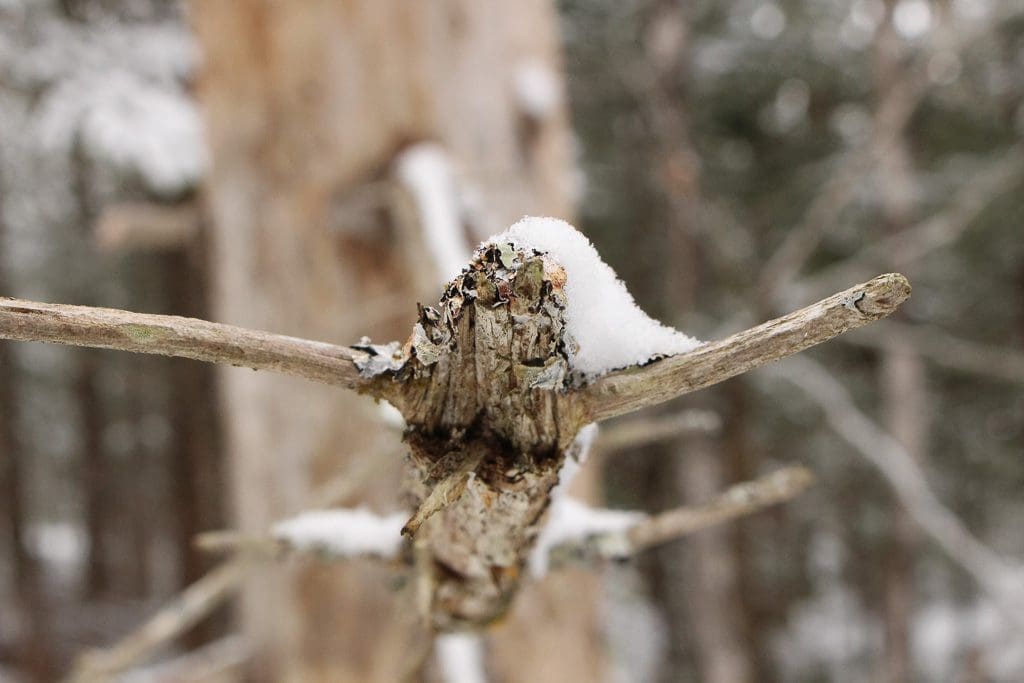 GOOD TO KNOW
There's the bridge toll!  We've heard from more than a few people that they were surprised at the steep bridge toll to get off the island.  At $47/car it's more than your average toll but, in our opinion, well worth it to explore this beautiful Canadian province!
Use your GPS & pay attention.  Treetop Haven (at the time of this post) is still fairly new so their signage doesn't particularly stand out.  We sailed clear by the driveway on our first attempt but, my guess is, that's coming soon!  In any case, GPS was bang on it's very easy to find.
A hugely gracious thanks to Sheila for inviting us to stay in one of her treetop domes.  As always, all opinions and loads of photos are our own!  To book your own stay at Treetop Haven, click here.