Last year we decided that we would prioritize buying local for the holidays.  After visiting and connecting with so many local artisans and business owners who are doing the most uniquely wonderful things we wanted to do our part to support them so the Nova Scotia gift guide was born.
Statistically speaking, December is the most stressful time of the year.  We've got a million things on the go, events to attend and let's not even talk about all the holiday cooking.  Finding that perfect gift doesn't need to be a source of stress – it should (and can) be fun!
FOR THE ADVENTURER
There are endless experiences and adventures to be had here on the East coast.  If you've got an adventurer on your list this year, that's an easy gift giving opportunity!

Did you think we were going to do a gift guide without including some fabulous footwear from our favourite outdoor store?  C'mon now, you know us better than that!  Blundstone's have been on the rise for a few years and they're not slowing down anytime soon…because they're amazing!  TIO is our go-to shop before we head out on any adventure – they take care of our gear!  Looking for a super cool gift item for the campers on your list?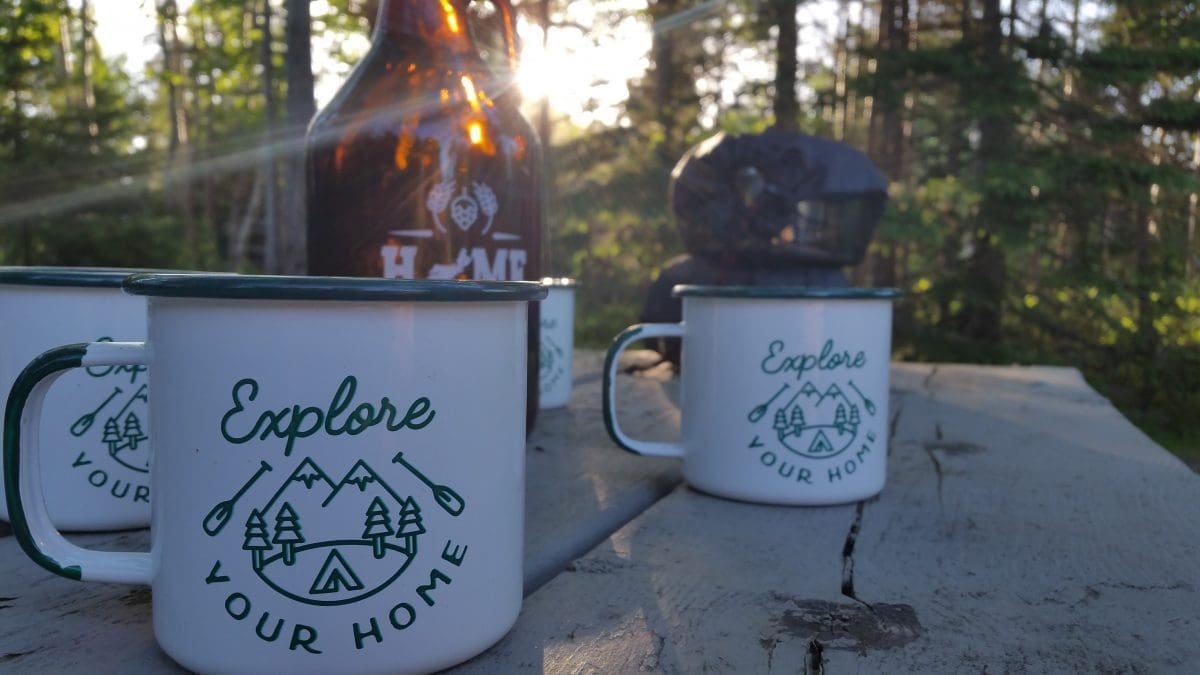 OUT OF BOUNDS TOURS (Shop Here)
We had the pleasure of experiencing one of the OOB tours (the Explore Your Home, Cape Breton tour) this summer and it was fantastic.  The adventure is laid out for you – you simply book and show up.  They take care of the rest!  They offer tour of all kinds including foodie, arts & culture, adventure, mud sliding and more.
Let's be honest, everyone should own a pair of snowshoes by now!  And, if you've got someone on your list who's even a little bit outdoorsy and they don't – this is the perfect gift.  We are die hard advocates for getting outside all year round and there's really nothing better than finding a winter activity that you love.
Bars are out, experience based lounges are in!  There are new and exciting pub and lounges popping up all over the place from board game bars to ping pong social clubs to AXE Throwing bars.  Gift certificates for a night out with a group of friends or family are a great gift to find under the tree this year.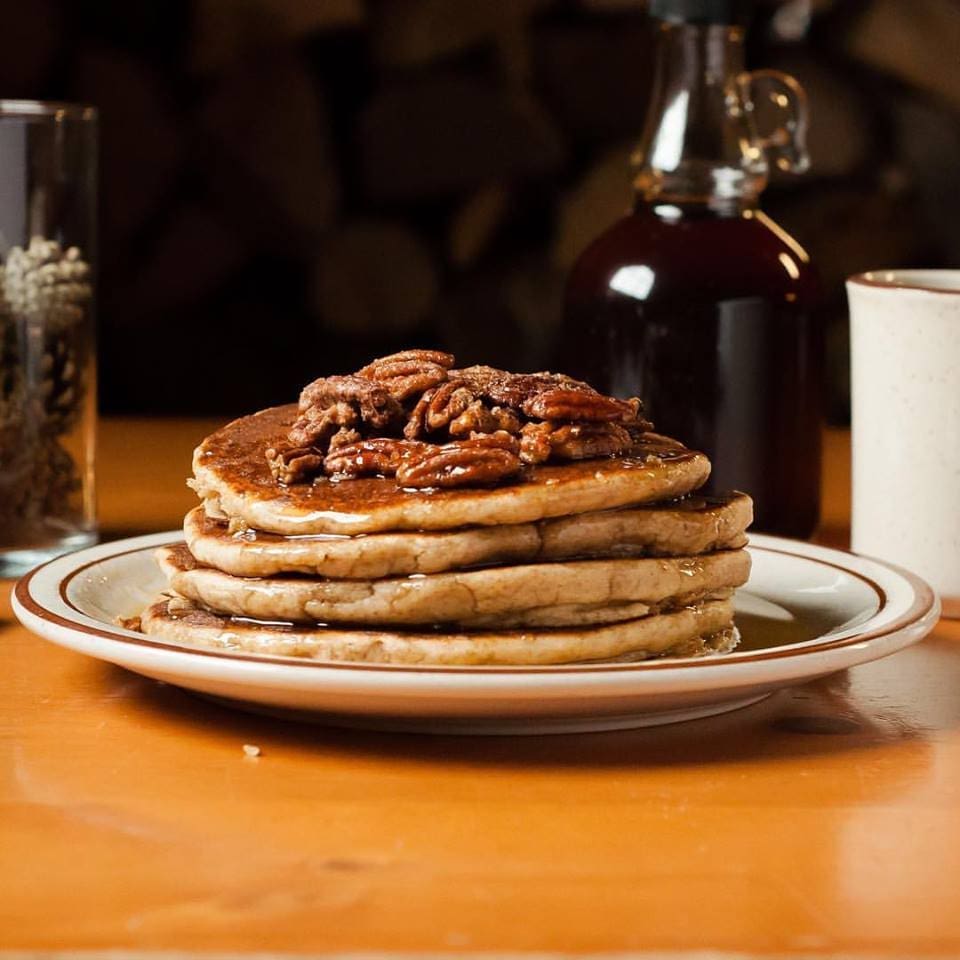 CHEF'S NIGHTS AT SUGAR MOON FARM (Shop Here)
We've attended 3 different Chef's nights at Sugar Moon Farm over the last couple of years and they're a fantastic way to spend an evening.  These interactive multiple course meals feature prominent chefs from around the province and local pairings.
WEEKEND GETAWAYS
Here's the thing about Nova Scotia winters.  We sometimes forget how romantically wonderful the beach and the woods can be under a thick blanket of snow.   Another thing often overlooked?  Most 4-season resorts have "off season" rates which makes giving the gift of a weekend getaway an affordable way to serve up some luxury this year!
[video_player type="youtube" style="1″ dimensions="560×315″ width="560″ height="315″ align="center" margin_top="0″ margin_bottom="20″ ipad_color="black"]aHR0cHM6Ly95b3V0dS5iZS9PY3pHZFptOFZZZw==[/video_player]
Last winter we visited 7 and they were all wonderful.  Check them out here:
Oceanstone Seaside Resort | Irwin Lake Chalets | Tidal Bore Rafting Resort | Mersey River Chalets | Smith Rock Chalets | The Flying Apron Inn & Cookery | White Point Beach Resort
FOODIE GIFTS
We have an incredible food culture here on the east coast.  There is an endless supply of unique edible gift ideas but here are a few of our favourites and why we love them.  BONUS: our picks for this category also ship so if you've got someone on your list who's not in Nova Scotia, you can send them some local flavour!
ROUSSEAU CHOCOLATIER (Shop Here)
Have you ever seen anything so beautiful?  When we opened our package from Rousseau Chocolatier we were blown away at the intricacy of each piece.  They specialize in French Macaroons (yes please) and hand made chocolates.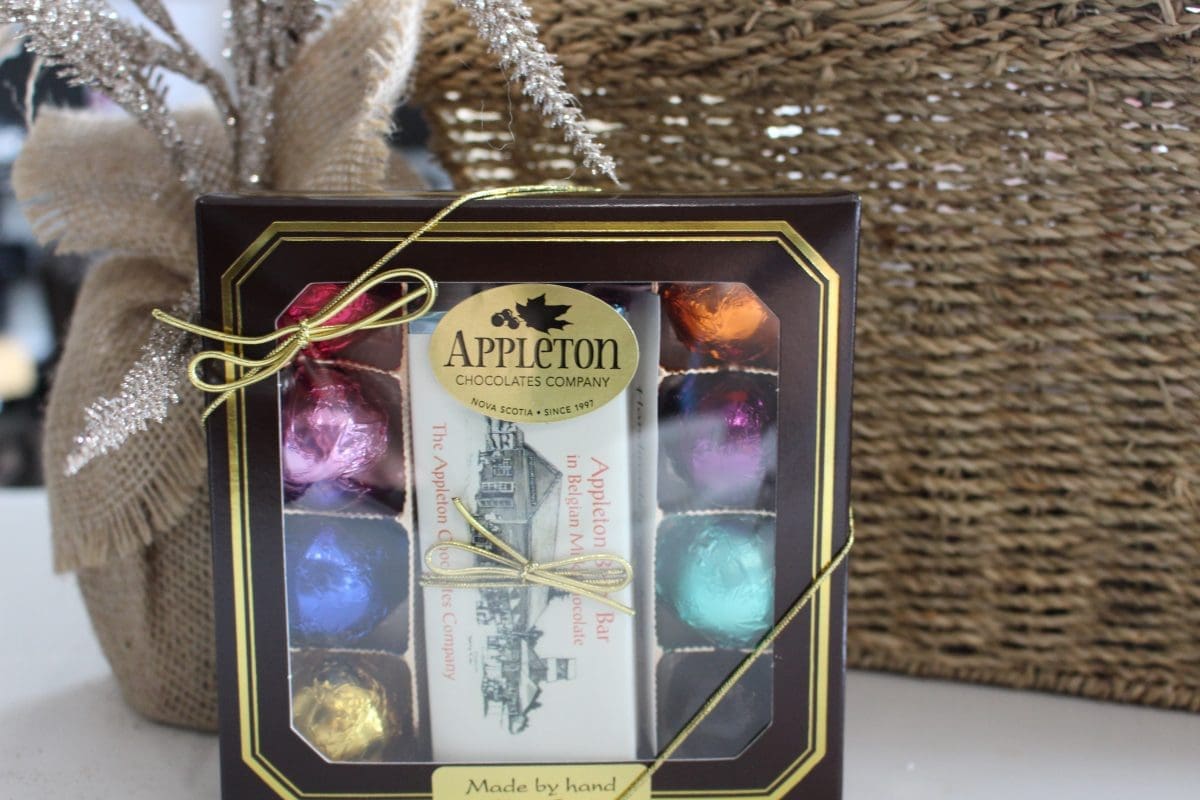 APPLETON CHOCLOATES (Shop Here)
What can we say, we've got a soft spot for Appleton Chocolates!  In fact, they made our custom spicy chocolate wedding favours for us!  They specialize in hand dipped maple fondant and specialty solid bars.  Just like Rousseau's, they ship!
GIFTS THAT PAMPER
We're all busy.  We're all stressed.  And most of us don't take enough time out for ourselves so why not give the gift of luxury.  Whether it's a staycation and a nice bottle of wine, something sparkly for the lady in your life or a weekend getaway to relax and unplug, we've got you covered!
Unique jewelry and accessories are a staple in most women's wardrobe.  Beck & Boosh is a female-run Canadian company with a passion for helping people feel amazing about themselves.  Admittedly, I'm a plain jane when it comes to jewelry but I can always count on the girls at Beck & Boosh to send me home with something uniquely awesome!  Last year, I also got Brent a fabulous watch as well so it's not just for the ladies.
We're loving the movement towards more natural products and we love Scrub Inspired because their products contain all recognizable ingredients, inspired by nature.  Every product is cruelty free, vegan, and eco-friendly.  You've got to love a company that's as passionate about the environment as they are about their own products.  It's a win-win-win!
While we're on the topic of bath products…we can't miss Pearl & Daisy!  They specialize in 100% natural artisan soap and bath products and I'm obsessed with their bath bombs!  As someone who struggles with dry, itchy skin – these little gems are one of the few things that sooth my skin in the winter months.
OK, maybe it's not original but giving spa day gift certificates never goes out of style and we love the notion of booking group spa parties to celebrate the holidays.  Wink is located in Truro, Nova Scotia and is licensed so you can enjoy a cocktail while you're being pampered.  They've also got some great new services available like lash lifts and cupping.
COCKTAILS THAT IMPRESS
It won't surprise you that we've got spirits on the list!  What Nova Scotia has to offer when it comes to wineries, breweries and distilleries won't disappoint even the toughest critic.  A few years ago Brent and I gave everyone on our list a mason jar filled with hot buttered rum mix (made from scratch of course) to be paired with a decadent local rum.  It was a hit!
COLD STREAM CLEAR DISTILLERY (Shop Here)
Coldstream Clear always finds it's way under our tree.  Their unique liqueurs lend an endless supply of creative cocktail ideas.  This year, they've got a rum collection and we can't wait to pair our favourite holiday drink recipe (that hot buttered rum I was telling you about) with Coldstream rums!
COZY COMFORTS
Baby it's cold outside!  Braving the chilly Atlantic Canadian winters isn't so bad when you're wrapped in comfort.  Here are our favourite local shops to browse – you'll have no problem finding something for everyone on your list!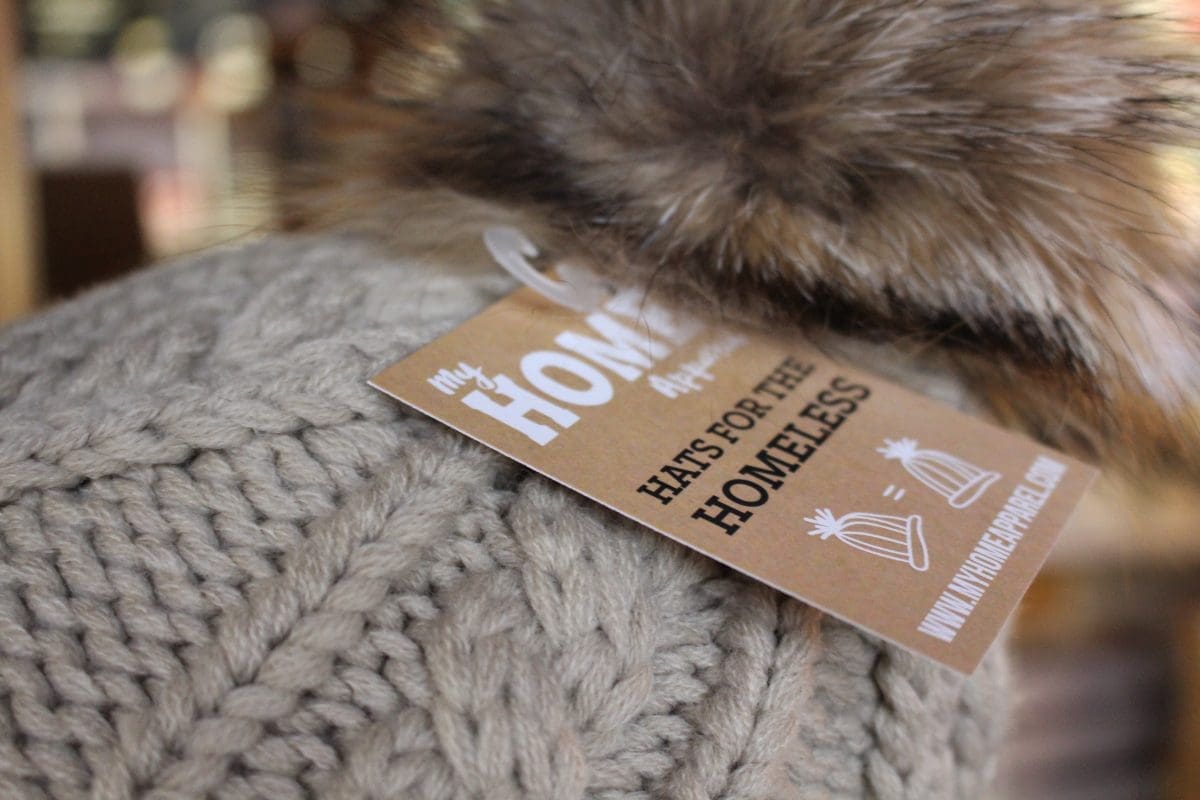 We love gifts that give back and My HOME Apparel's got that wrapped up.  Not only do they donate 5% of their profits to homelessness initiatives in Canada all year long but they also have a holiday initiative as well.  Every time you purchase one of their toques (there are loads to choose from), they're giving one away to someone in need.  How awesome is that? And who doesn't love a cute toque on their head?!?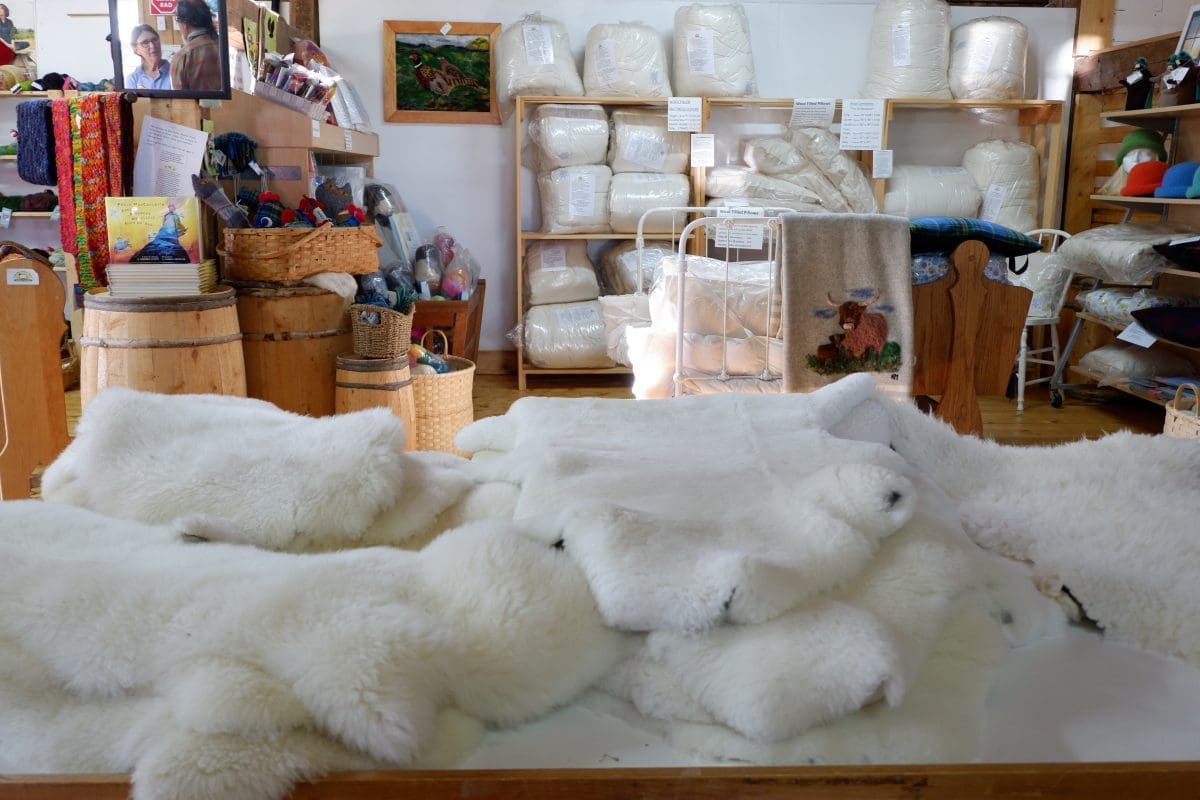 LISMORE SHEEPFARM (Shop Here)
What's more cozy than a wool blanket or sheep skin rug?  Oh my – where do I ever begin.  As I write this post I'm looking forward to trying out my brand new wool stuffed pillows for the first time tonight and I can't wait!  Stay tuned for an update.
SENTIMENTAL GIFTS
Every year my brother and I record a couple of songs for our mother.  It doesn't take much effort on our parts aside from learning the songs and actually sitting down to record, but that gift means the world to her and we know that.  A few years back, we framed meaningful family pictures and gave those to our nearest and dearest – they are still displayed proudly at our parents' homes.  My mother, Grandmother and I take yearly trips that we've affectionally coined "the Three Gens Trips" and when we get home my mom promptly goes online and creates a photo book for each of us.
My point is, those gifts take time and thought but they are the ones that go beyond gift giving.  These items become heirlooms and are the things we hold most precious.  So, if you're looking for a gift with impact – try one of these ideas!
CARSAND PHOTO IMAGING (Shop Here)
We recently worked with Carsand to create this very personal, very special gallery wall for our bedroom.  It's only been hanging for a couple of weeks and already it bring us so much joy.  That wall is a celebration of our life together and is a special place to display memories we hold dear.
GIFTS FOR DIYERS & CRAFTERS
Paint nights and workshops have become a go-to source of entertainment for people of all ages.  If you've got a creative in your life, treat them to a workshop where they can learn a new skill!
PHILLIPS & CHESTNUT (Shop Here)
Admittedly, DIYing isn't my thing but after getting involved with the One Room Challenge I had to dive headfirst into the world of crafters!  One of the projects I tackled was to milk paint an old antique mirror I had and thank goodness for Phillips & Chestnut.  I attended one of their workshops (they offer regular furniture and paint workshops at their shop) and learned everything I needed to know about Milk Paint.  What a great gift idea!
GIFTS THAT SUPPORT YOUR PEEPS
Network marketing is everywhere now – if you live and breathe you likely know someone who's got a side hustle and is working their tail off trying to build a business.  Personally we use products from 5 different companies and we're big supporters of the MLM (multilevel marketing) movement for a few reasons.  The numbeo uno reason? Because we LOVE supporting our friends.  So, when we can – we do!  This year, take a look around at your friends who have a home based biz and see if you can support them this holiday season.  Heads up, most of these companies have fantastic holiday promotions!
MONAT – Shannon Weckman (Shop Here)
Full disclosure, I've never used Monat (well, I did once while we were camping and my hair felt amazing but I just figured it was a fluke and the awesome water on the island where we were staying) but now that I've seen SO many people raving about it, I'm going to give it a try!
We went back and forth about including MLM companies in this local gift guide but in the end, while it's not local product, it does support the people in our lives so we're all in for that.  It's hard to believe that people are still sceptical about Network Marketing companies (hello, it's 2018) but if you are, we urge you to take a closer look.
Disclosure: We are not affiliated with Monat.  We just think supporting our local MLMers is important!
THE GIFT YOU GIVE YOURSELF
The Inspired Life Society is our brand new membership community that's all about finding balance, creating a life you love and becoming the best version of yourself.  We can't wrap up this gift guide without encouraging you to put yourself back on your own list.  We would love to see you inside this amazing community.
[button_4 border="rounded" size="large" color="red" align="center" href="www.dashboardliving.com/inspired-life/" new_window="Y"]Yes, I Deserve It![/button_4]
Did we miss anything?  Still stuck?  Let us know in the comments if this was helpful!