Seasonless Capsule Wardrobe Basics
Just a few short years ago I was a bonified clothes hoarder.  If you saw my closet now, you wouldn't believe me!  I've successfully transitioned to a sustainable, responsible capsule wardrobe and now I teach others how to do the same.  If you haven't read our capsule wardrobe guide, definitely check that out.  Today I'm sharing my seasonless capsule wardrobe all-year basics (I know, it's a mouthful).
If you don't know what capsule modules are, I outline that in detail in the guide.  Click here to check it out.
About 80% of my wardrobe is made up of all-year basics — what I call my "base modules".  We live in Canada which means 4-seasons so my all-year basic wardrobe is thoughtfully curated to accommodate those seasons.  Within my capsule wardrobe basics you'll find 3 complete modules with a few additions.  All said and done, this gives well over 200 possible outfit combinations in less than 25 articles of clothing.
Note: I'm not counting jackets, accessories, shoes or bags (which give you even more possible outfit combinations).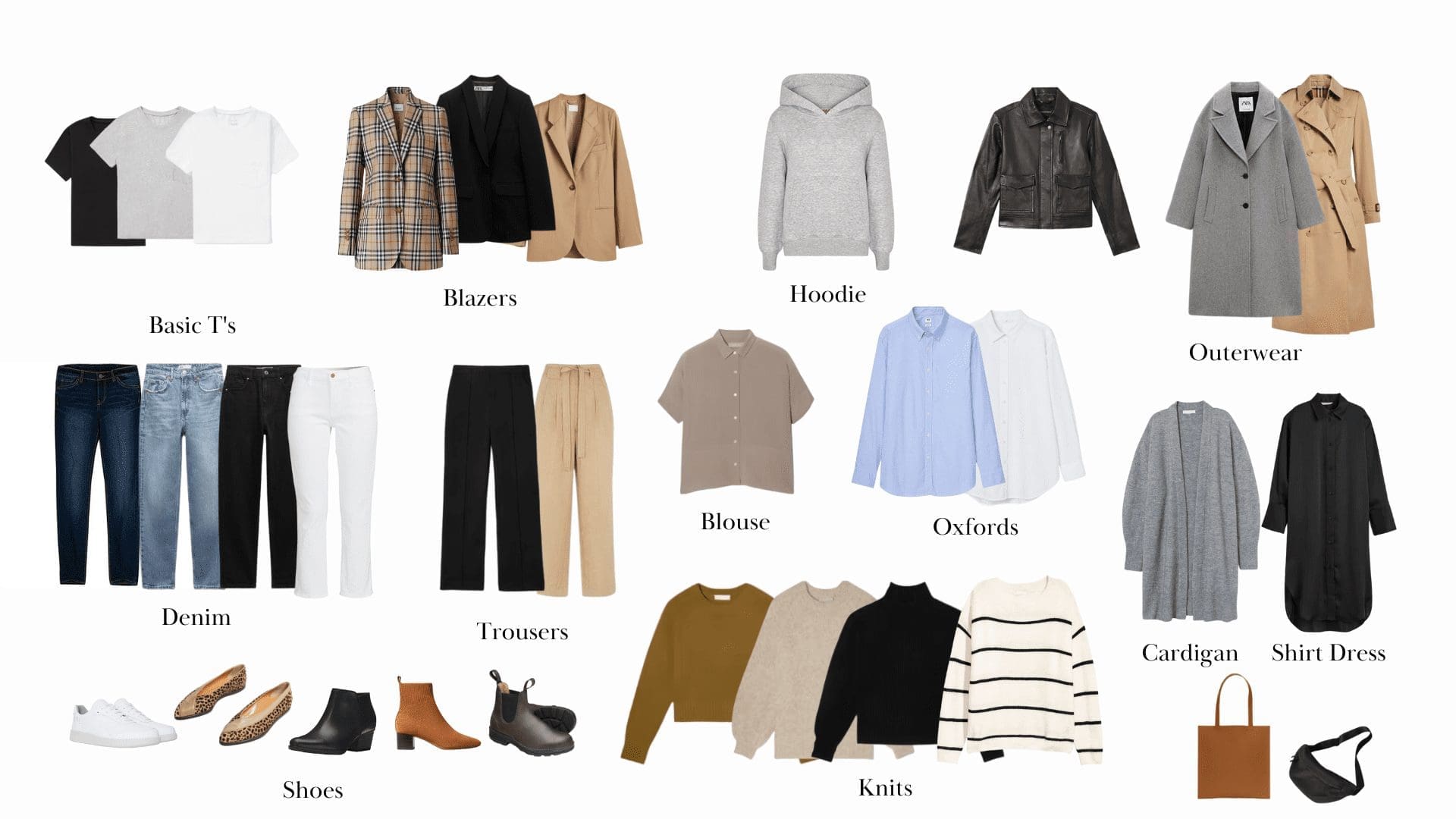 All Year Capsule Wardrobe Basics
The key to a great collection of all-year capsule wardrobe basics is to think quality of quantity.  These are the things you'll wear most so invest in high-quality materials you know will last.  Another important thing to note is that you don't have to start from scratch!  The most sustainable thing you can do is wear your clothes as long as you can so shop your closet first and then add the pieces you need bit by bit.
That said, let's dive in to what's in my capsule wardrobe base module.
Jackets & Coats
Living in a 4-season climate, there are 3 essential jackets I wear all the time: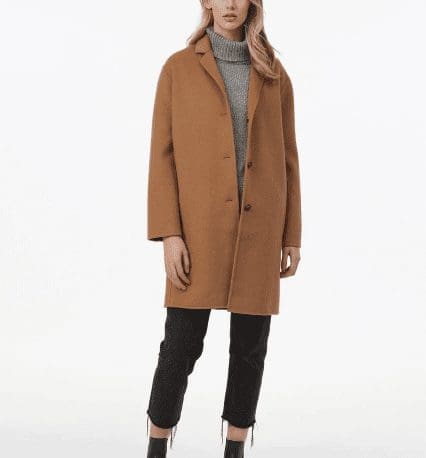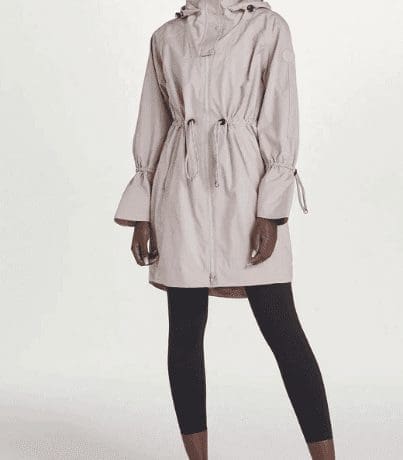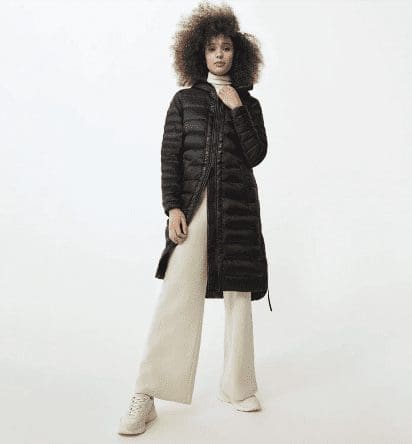 Blazers
Blazers aren't everyone's thing but they're a year-round staple in my wardrobe.  They instantly pull a look together and make even the most basic outfit (think leggings & a hoodie) look stylish.  I like a slightly-oversized boyfriend fit because they're classic and won't go in and out of style.

Denim
When it comes to jeans – any style you feel great in is the style you should choose.  However, opting for less trendy, classic fits like straight-leg and skinny will give you more life out of your denim.  I recommend owning:

Knits & Sweaters

T-Shirts
This one is simple – grey, white & black.  Personally, I love merino wool.  It's an investment (about $100/shirt) but they last forever, never lose their shape, and wear extremely well.  So when I can, I buy merino!  I also tend to er on the side of slightly oversized (not fitted) because it provides more options and doesn't go in and out of style.
Fit Tip: When buying merino wool products (which are meant as base-layers), size up 1-2 sizes.  These garments are made to fit close to the body but if you're looking for a relaxed fit you'll need to size up.

Oxford Shirts
If we're talking about timeless, classic pieces that you'll wear over and over again an oxford shirt is the workhorse of any capsule wardrobe.  I find oversized to be more versatile, but you really can't go wrong.  I always recommend white and blue or black for maximum versatility.

Pants
At a minimum, you'll want a classic black trouser in your capsule.  Depending on your lifestyle, you may also want to add a couple of additional pairs of pants to the mix.  I like opting for a straight-leg, ankle cut because it will never go out of style and can be used in many different applications.
Dresses & Skirts
Very dependent on your lifestyle!  You may opt for fewer pants & trousers in favor of some skirts instead.  In any case, I find a dark neutral shirt dress is highly versatile and can be worn year-round.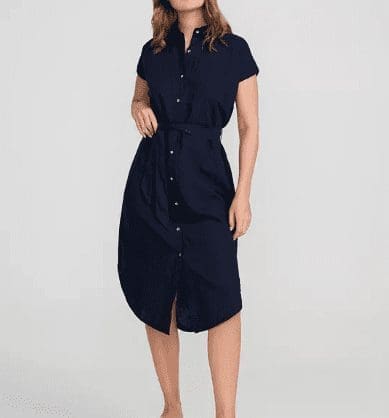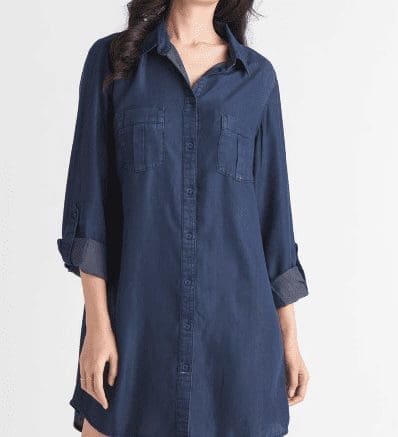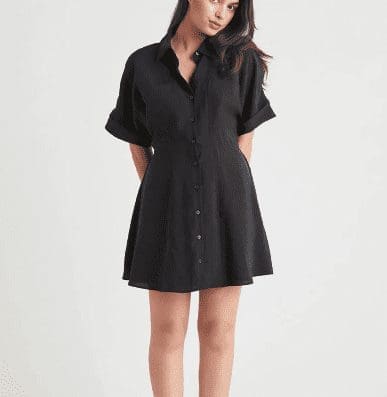 Bags & Accessories
Technically, I don't count bags and accessories as part of a capsule.  However, there are a few essentials I recommend everyone has.

Bags & Accessories
Finally, my favourite topic – shoes & accessories!  There is nothing like a great pair of shoes or a thoughtful addition of jewelry to pull together an outfit.  They can take your look from casual to formal and pull together an otherwise simple outfit effortlessly.  There are 5 pairs of shoes that I consider essential in a capsule wardrobe.

Jewelry
When it comes to jewelry, I love prioritizing local makers whose style reflects my own.  In terms of a capsule collection, choose pieces that can stack or layer together.  This gives you endless options for elevating your look.

Jewelry is so personal, so rather than making suggestions on specific pieces, I'll encourage you to find a maker you love and opt for things that all work together.  The majority of my jewelry collection is currently coming from Sarah J Holmes' Collection.
Final Thoughts
This is a friendly reminder that no one is expecting you to be starting from scratch.  You will likely find that you have many of these capsule wardrobe basics and essentials already in your wardrobe.  The most sustainable thing you can do is to wear and take care of what you already have.
The beauty of transitioning to a capsule wardrobe is that you can build a list based on what you need to fill the gaps.  When it's time to add something, you can invest in high-quality pieces from brands that share your values.  For me, that's ethical, responsible and sustainable!