This post INCLUDES a GIVEAWAY at the end!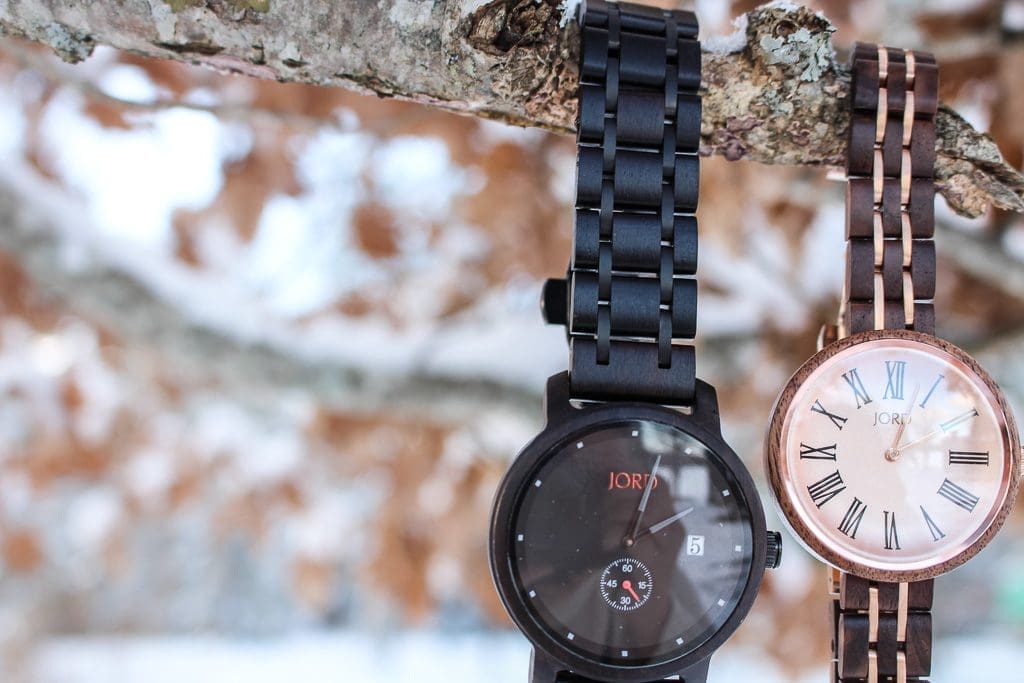 Admittedly, I'm not an accessory person by nature (and neither is Brent).  But, in recent months we've been actively working to "level up" our style and I've been developing quite an affinity for unique and beautiful things.  Do I want a ton of costume jewelry that every else I know has?  Nope.  Do I love one-of-kind pieces or hand crafted work from talented makers?  Oh hell yeah I do.
So when JORD reached out for this collaboration it was a perfect fit.  
Full disclosure, we've been approached by dozens of watch companies in the last year (I don't know what's going there) and we always turn them down for a whole host of reasons that I won't bore you with but JORD was different.
Why?
Well, for starters, their time pieces are (for lack of a better word) stunning.  They're beautifully crafted, uniquely elegant but also earthy (which is a great fit for us) and they're unlike anything else we've seen.  That's the obvious because, let's face it, anyone with two eyes can see how lovely these watches are at a single glance.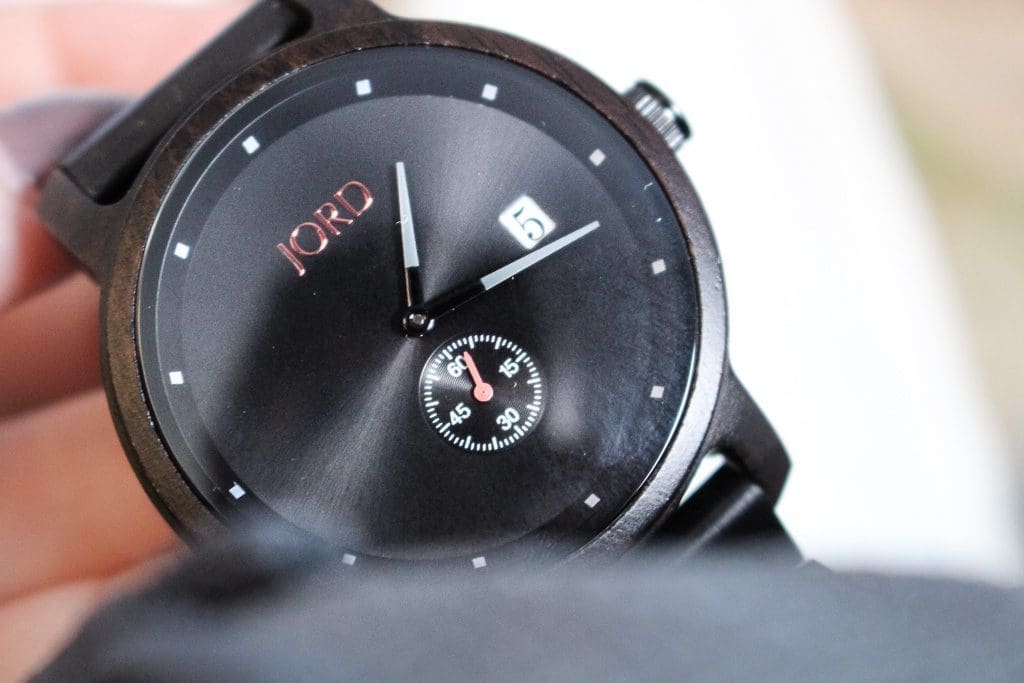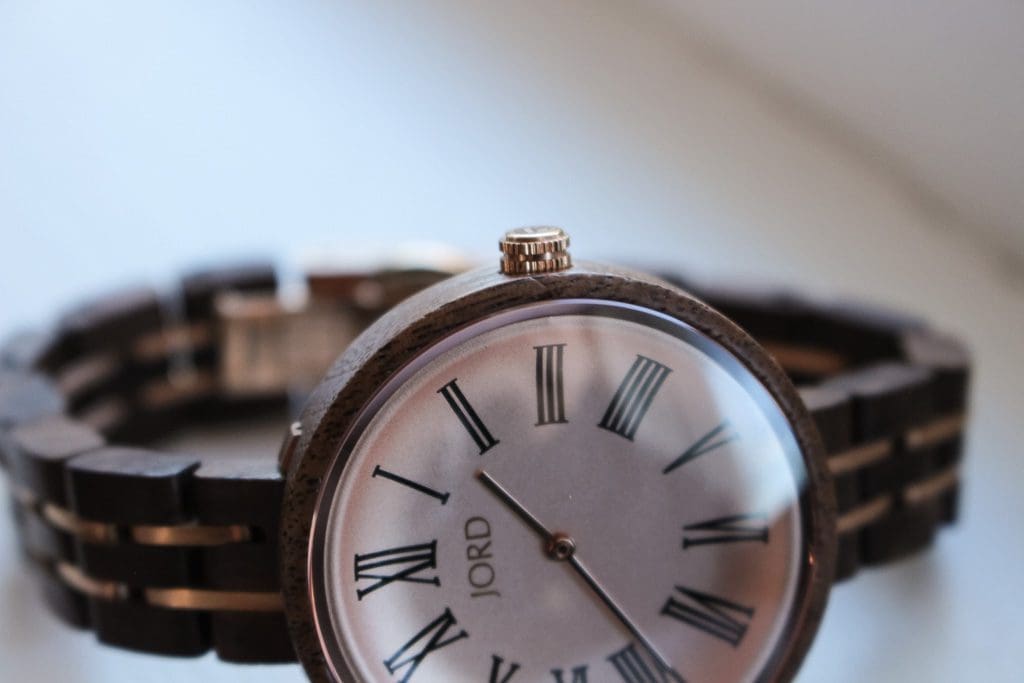 But what really stood out to us most were the people behind the brand.  The level of care and the attention to detail, not only in the craftsmanship of the watch itself, but also in the communication process is outstanding.  Everything from the email communication (I know – not what you expected to read right?), to the thought that went into reaching out to us and all the way through to the shipping process, the packaging and of course the watches themselves.  Even the follow up was on point.  
Now THAT is the kind of brand we can get behind!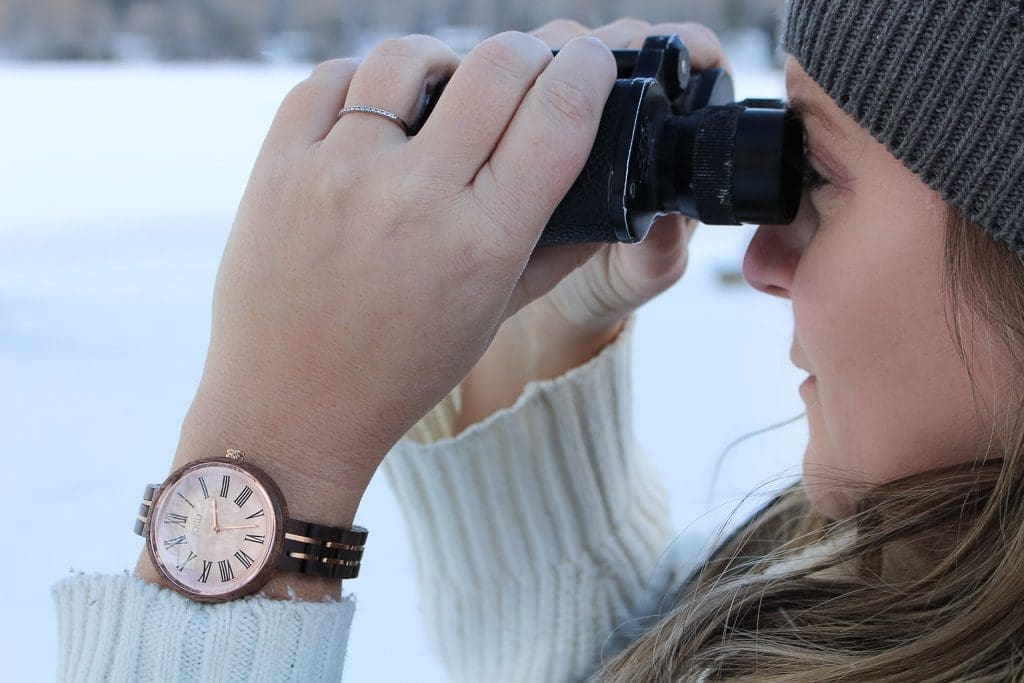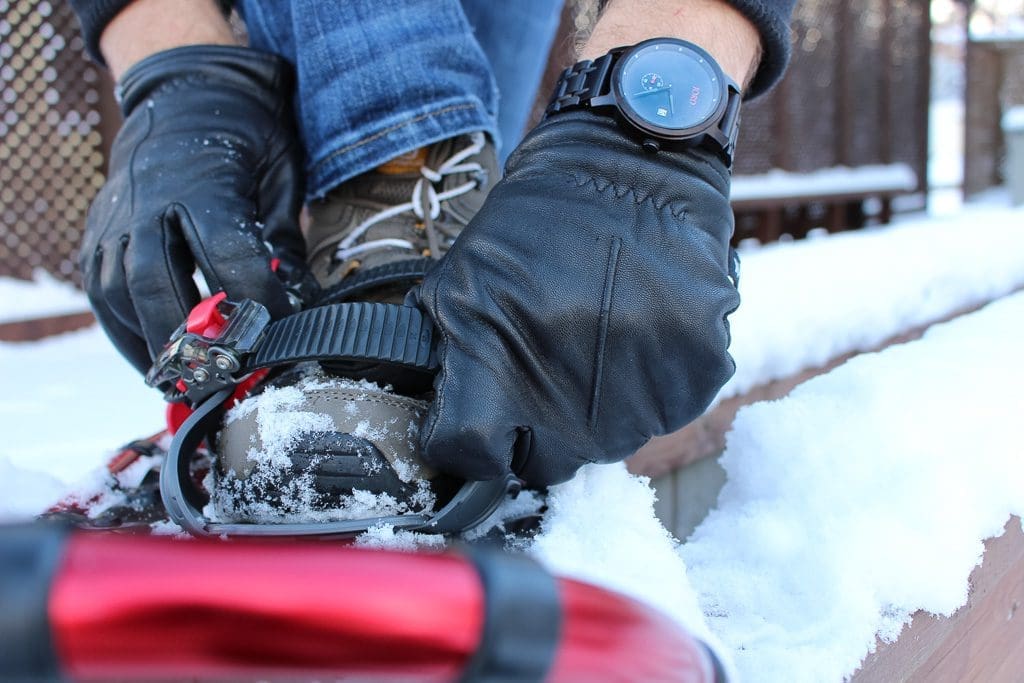 We love that the watches fit out style perfectly.  As you know, I'm obsessed with the truly unique and battled with the decision to choose the Casia Walnut & Vintage Rose (because I'm also in love with the Cora Zebrawood & Turquoise).  Brent fancy's himself a little "punky" (although not really… but don't tell him I said that) and easily picked the Hyde Ebony & Iron for it's industrial and minimalist look and feel.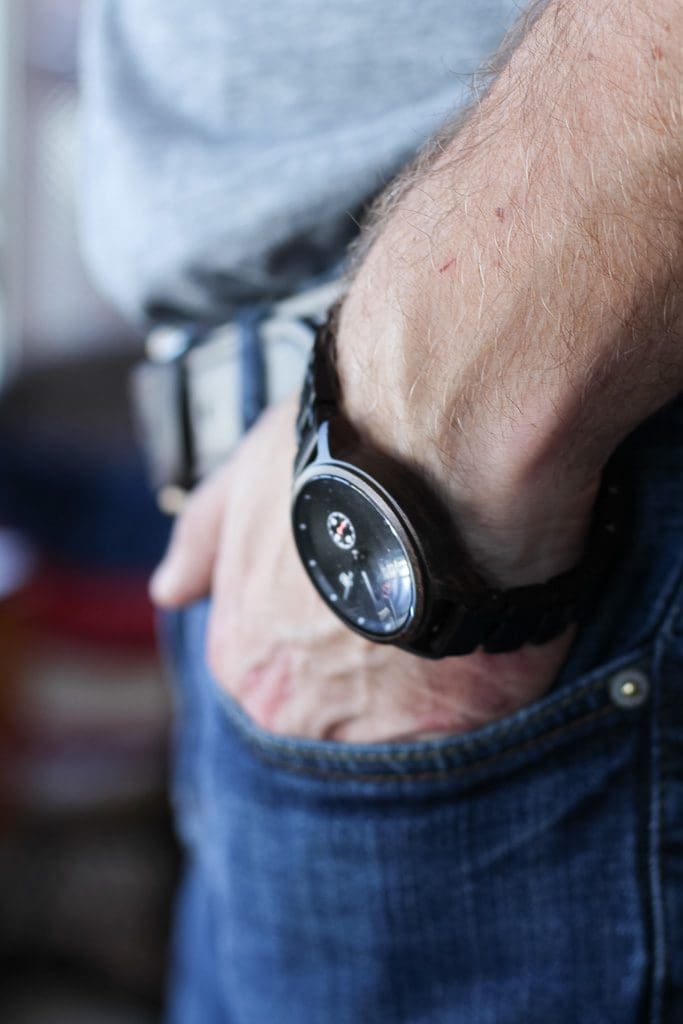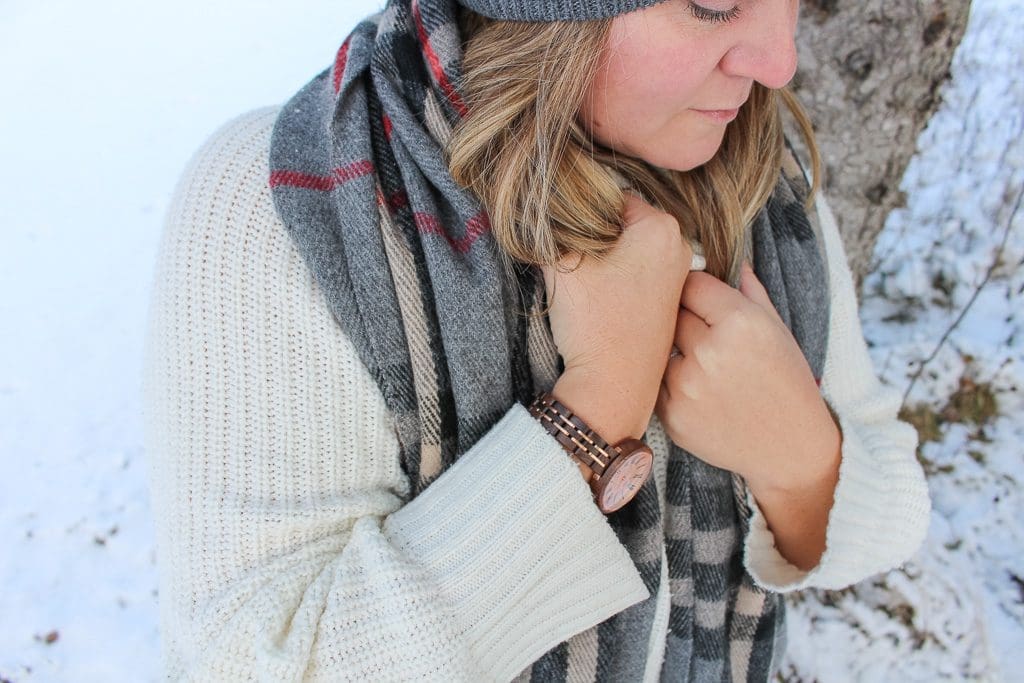 We also love that the watches each come in their own wooden humidor box (right?!?) and are customizable.  Meaning, you can swap out woods and faces to suit your own style.  They're the perfect addition to our newly upgraded wardrobe and we couldn't be more happy with them if we tried.

$100 GIVEAWAY
And the best part?  JORD is giving away $100 gift certificate to one of our blog readers to go towards your own wooden watch!  
This contest closes at Dec 30, 2018 at 11:59pm and the winner will be emailed.
So, no judgements on the whole "we're levelling up our image thing" OK?  You'll see some pretty cool (and different) content coming from us over the next few months and we'd LOVE any (kind) feedback and/or advice.
Now tell us, which style is your favourite and what will you choose if you win? Leave us a comment and let us know!
* This is a sponsored post written by me on behalf of JORD watches but, as always, the photos and opinions here are 100% my own and I would never type these words otherwise.