We've used AirBnB before but only for one off's at the last minute and never outside of Canada so, essentially, this was our first true multi-night AirBnB experience.
If you're unfamiliar with the site, AirBnB is a place that gives homeowners the opportunity to rent out their properties to travellers.  They're often managed privately (by the owner) but it's also becoming more and more common to see management agencies on AirBnB as well.  It gives hosts the opportunity to earn some income on properties they have while giving travellers like us the chance to have a home away from home.
SIDE NOTE: You can grab a $45 credit on your booking by using our link (click here)
THE PLACE
Anna Maria Island is a really magical place and one of the things that makes it unique is that you won't find any commercial hotels, large chains, high rises or even fast food restaurants.  That makes an AirBnB rental the best option on the island, in our opinion!
Our AirBnB was even better than we expected.  We knew it would be nice but the pictures didn't do it justice, it was spectacular.  Our unit, which was one of two, was on the top floor and had a massive open concept living and dining area, fully functional kitchen, two bedrooms, two bathrooms (bonus) and a huge balcony overlooking the water.

THE AMMENITIES
First of all, we love having a full kitchen when we travel – it saves us a ton of money as well as allows for some more laid back meals peppered into our busy restaurant schedule.  We also loved having a full washer and dryer so that we could do some laundry on site.  We travel carry on only whenever we can so knowing that we can wash and re-wear clothes is a big positive.  My favourite amenity though, was the amazing bonus space on the bottom floor.  A screened in outdoor living area overlooks a giant patio with barbecue, fire pit and swinging chairs; all of which we put to good use.
And finally, the garage (which we learned on day 2 of our trip) was fully stocked with beach supplies!  From chairs to umbrellas, we had everything we needed to enjoy some comfortable days o the beach without having to buy any extra supplies!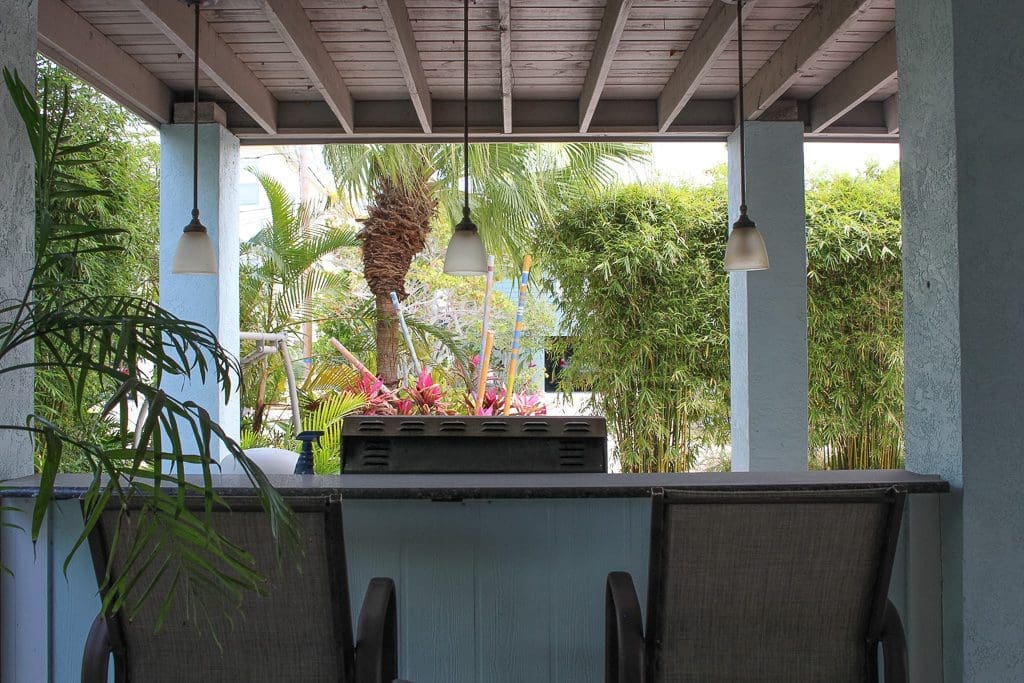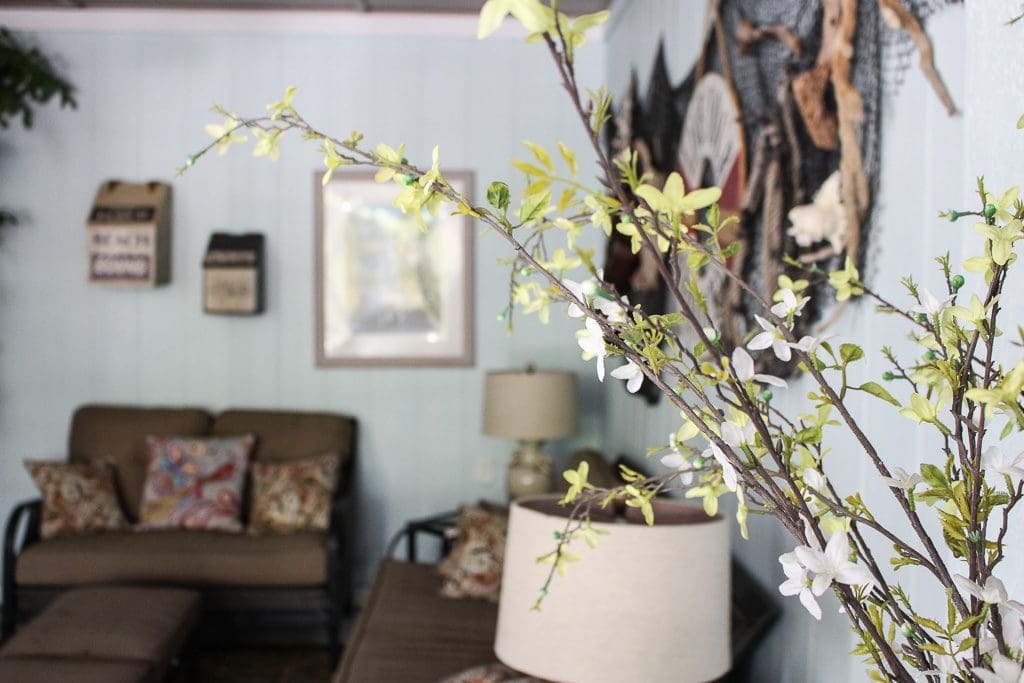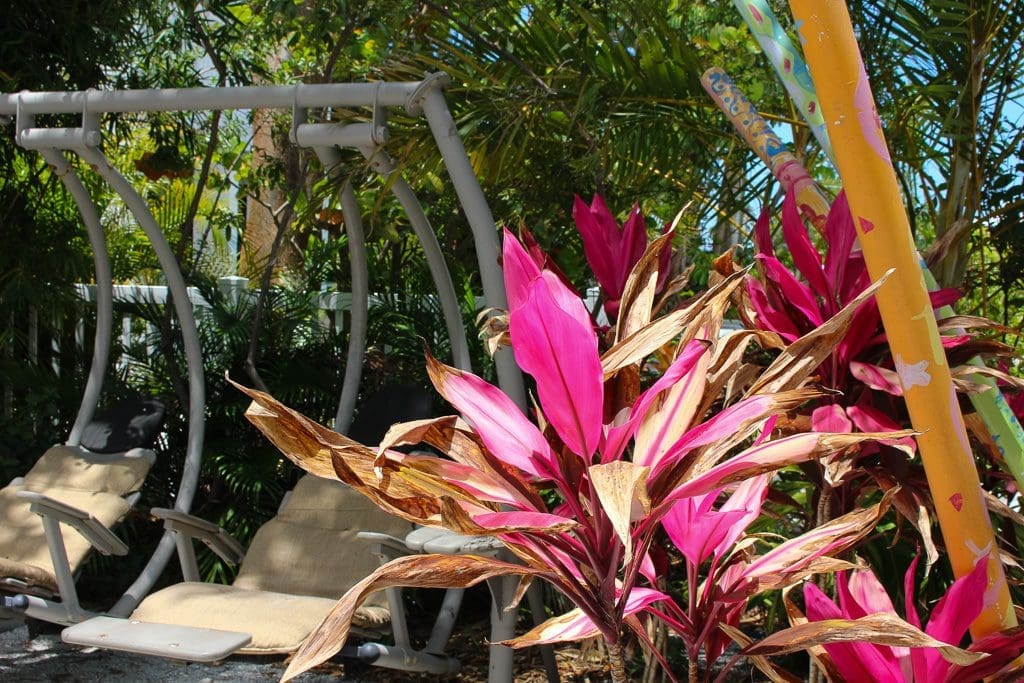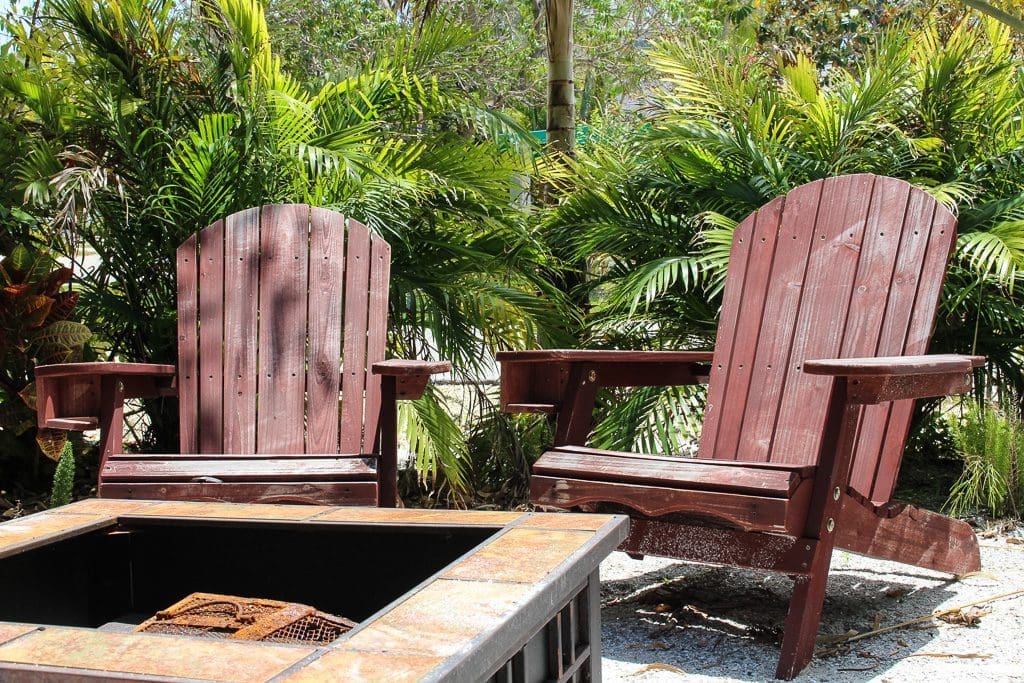 THE LOCATION
Full disclosure here: I'm not sure there's such a thing as a "bad location" on Anna Maria Island.  It's stunning.  All of it.  That said, we loved everything about this location.  First, it was off the main street (not that the streets in AMI are busy) so there was next to no traffic on our street.  
Our apartment was located in a residential area which gave it a really cozy, welcoming feel and the neighbours (who we quickly made friend with) were fabulous!  Our balcony overlooked Anna Maria Sound, one of many harbours on the Island and behind us, a short 1 minute walk, was stunning Bradenton Beach on the Gulf of Mexico.  Incredible.  Every part.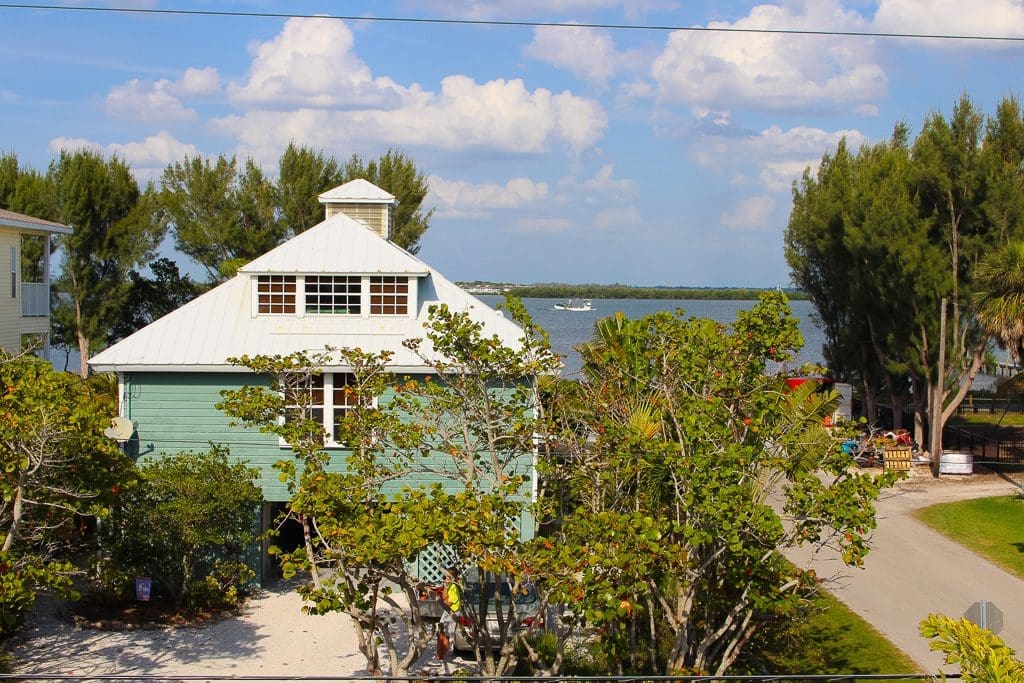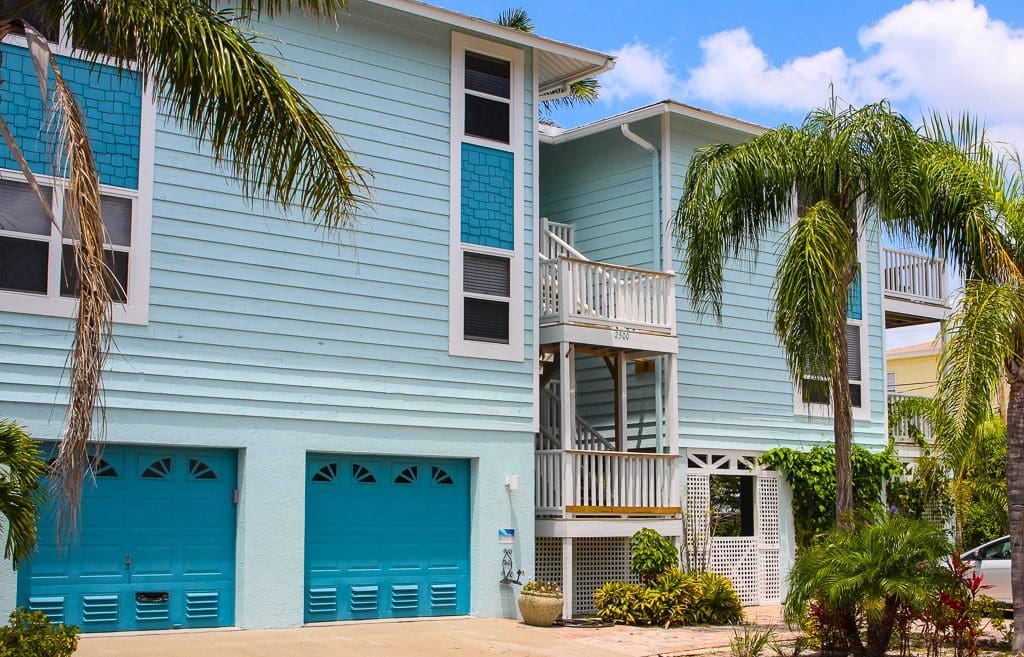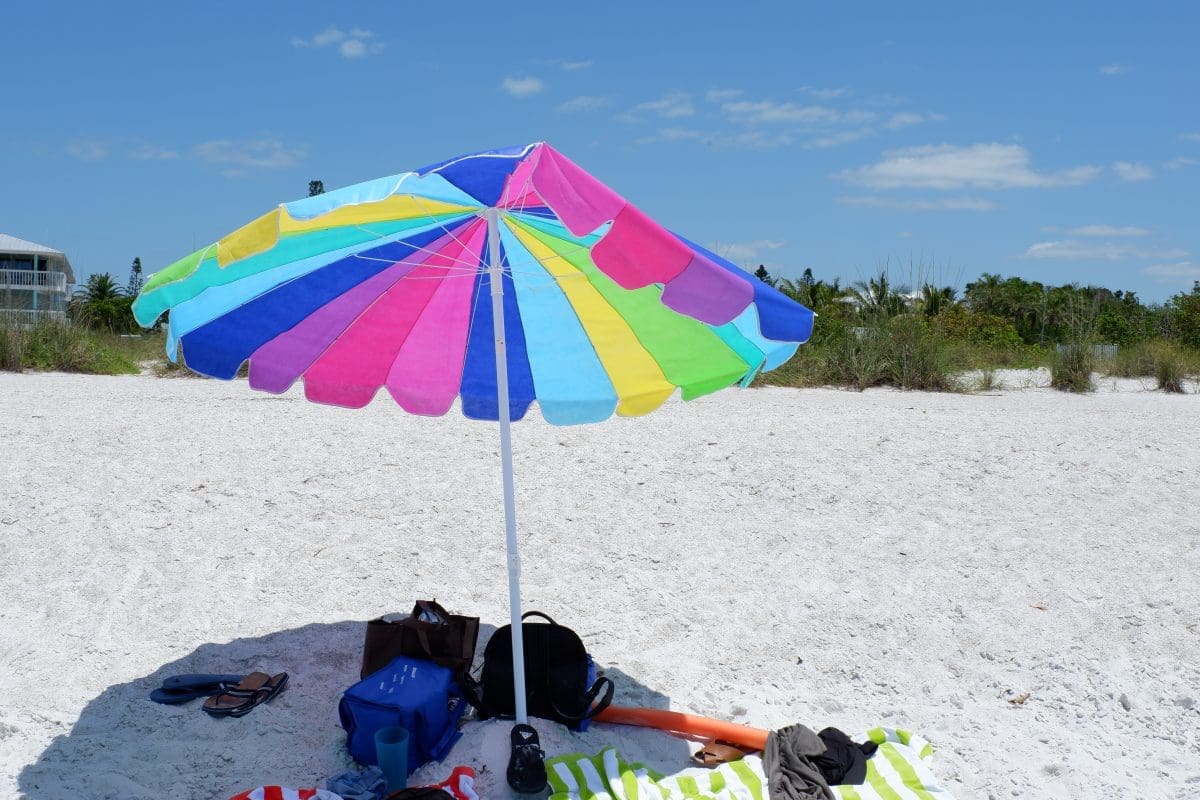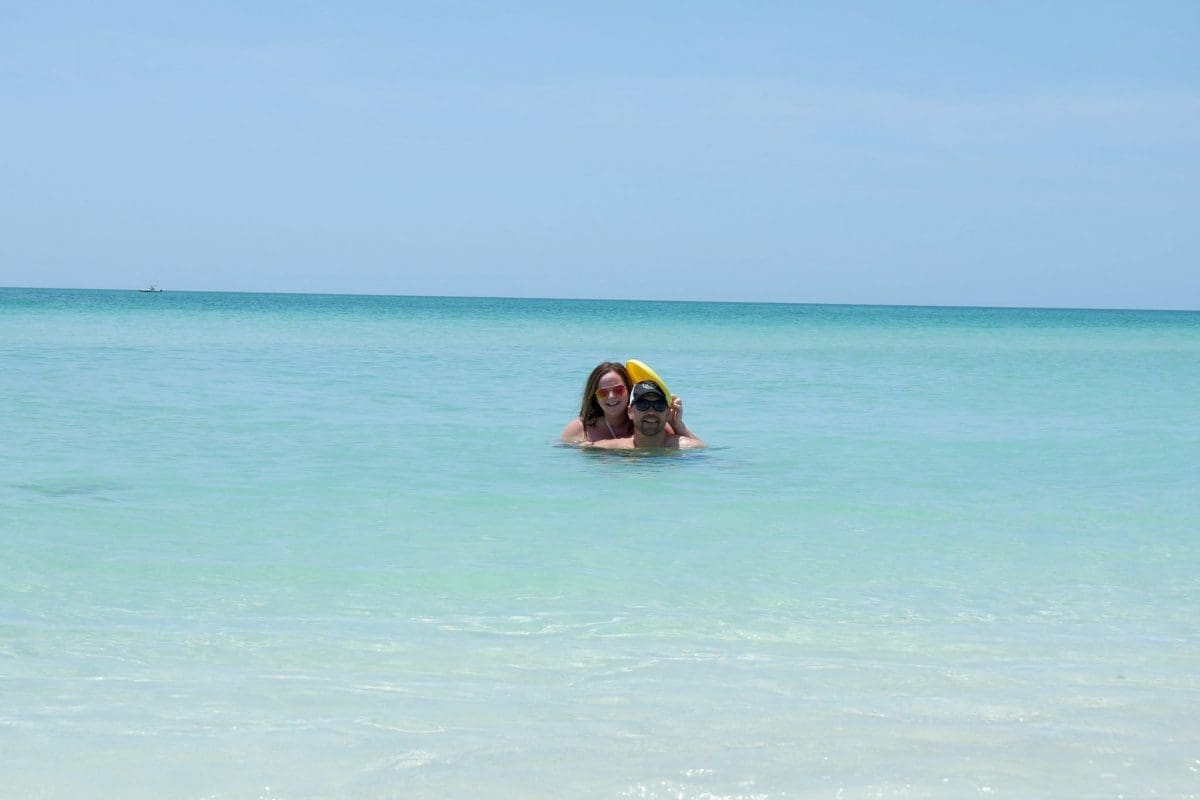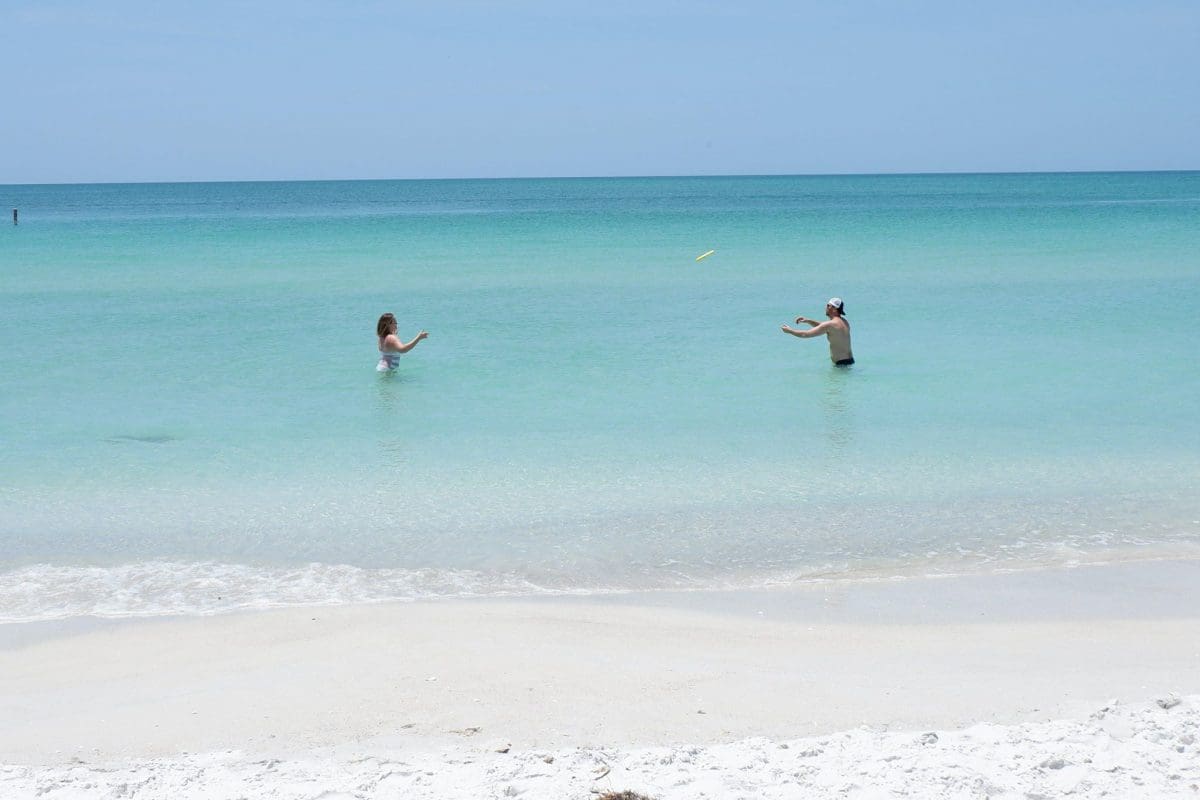 FINAL THOUGHTS
Well, here's the thing.  We usually try our best to offer up some constructive criticism to the places we visit and to give you, our dearest readers, a heads up about anything that might surprise. However, in the case of this AirBnB and Anna Maria Island in general we just can't seem to come up with a single thing that could be improved upon.
So, just for consistency sake, here's the list:
What could be better?
Honestly, nothing – it was perfect.  The AirBnB had absolutely everything we needed and surpassed our expectations on many occasions.
How was the wifi?
Fabulous!  Full bars, all the time – and it was included!
Did we feel welcomed?
By everyone we met!  The locals, the tour operators, other tourists and our host were all lovely.
The Location?
Perfectly central on the island which made it a short trip to go anywhere we desired!
Cost?
$232 CAD/night and our apartment has 5 beds (accommodates 6 guests) so very reasonable whether you're travelling alone or with friends.
Would I recommend it to my best friend?
Hell yes.
Would I visit again?
Without question – in fact, we're already planning a return trip!
A gracious thank you to our host, Brock, for sharing this magical island with us.  To book this apartment for yourself, claim your $45 CAD credit by clicking this link and then visit the AirBnB page for this property!  As always, all options and photos are our own.