*Every so often we parter with some of our favourite brands to create sponsored content on this site and this is one of those times!  We teamed up with Downtown Halifax on this one for their #summerpatiosDT series and while we were compensated for this post, y'all know by know now that all opinions and oodles of photos are always our own!*
Patio season is here and we've been blessed (or cursed, depending on who you talk to) with a heat wave in Nova Scotia.  Well friends, you won't hear any complains from us.  Instead we're taking full advantage of our short Atlantic Canadian summer and we're patio hopping all over the city.  Here are 5 perfect patio dates in Halifax to inspire your next date night (or day).
And you'll want to read 'till the end friends because we've teamed up with some of our blogger pals and are co-hosting a #summerpatiosDT giveaway where you can win a $250 gift card to spend patio hopping yourself!
THE AUCTION HOUSE // 1726 Argyle Street Halifax (website)
It's no secret the Auction House is one of our Halifax favs.  We loved the cozy vibe of the patio and, of course, their unique menu and fabulous service.  We also loved that the menu included some shareable brunch inspired appies, making this a great patio date spot overlooking parade square.
Why's It Awesome?
$3 Caesars and Mimosas on Sundays & Mondays + blankets on the patio in case you're chilly
What We Had
Nacho Daddy + Down & Dirty Bites paired with Caesars and Beer.

THE HENRY HOUSE // 1222 Barrington Street Halifax (website)
The three level patio of the Henry House is easily the best seat in the house.  We've dined inside and outside and much prefer the summertime patio option at this 1835 heritage building with it's vine covered facade.  We paired mussels with our flight of beer and we loved the garlic cream sauce they were cooked in – fantastic.
Why's It Awesome?
They've got a variety of different beer flights available which we thought was great.
What We Had
The McAuslan Sampler + Nova Scotia Mussels
WATERFRONT WAREHOUSE // 1549 Lower Water Street Halifax (website)
The warehouse has a lot going for it… not the least of which is their giant patio right on the Halifax waterfront.  We loved the decor – artsy but upscale and particularly enjoyed all of the strung lights and greenery that someone is obviously putting a lot of effort into.  They're known for their Oysters and boast a huge selection so, naturally, that's what we did.
Why's It Awesome?
They've got an impressive oyster menu and happily take the time to describe everything on the list!
What We Had
Beausoleil Oyster + Raspberry Point + Malagash + Lucky Lime Oysters 
THE STUBBORN GOAT // 1579 Grafton Street Halifax (website)
The Stubborn Goat's a special place to us (we'll tell you about that another time) and while it's not our favourite patio in the world (don't get us wrong, it's still nice) what you can count on is amazing service and outstanding food every time.  We've visited the Stubborn Goat more than a few times over the last couple of years and each time the service stands out to us!
Why's It Awesome?
They make a killer Caesar (can you spot a theme?) & they offer wood fired pizzas that are mind-blowing.
What We Had
Fruit & Nut Pizza, Caesar & Beer
LOT SIX // 1685 Argyle Street Halifax (website)
This was our first visit to Lot Six and we had high expectations after hearing raving reviews about their hand crafted cocktails (which you know we're a fan of) and elevated food menu.  We arrived at happy hour (a happy surprise) and were not disappointed.  The cocktail menu was impressive but not overwhelming and they offer a nice variety of shareables before regular dinner service begins at 6pm.
Why's It Awesome?
They've found great balance between upscale and approachable and the fact that they offer signature cocktails is an easy thumbs up from us.
What We Had
1/2 Charcuterie & 1/2 Cheeseboard + 2 Happy Hour Cocktails (the menu changes)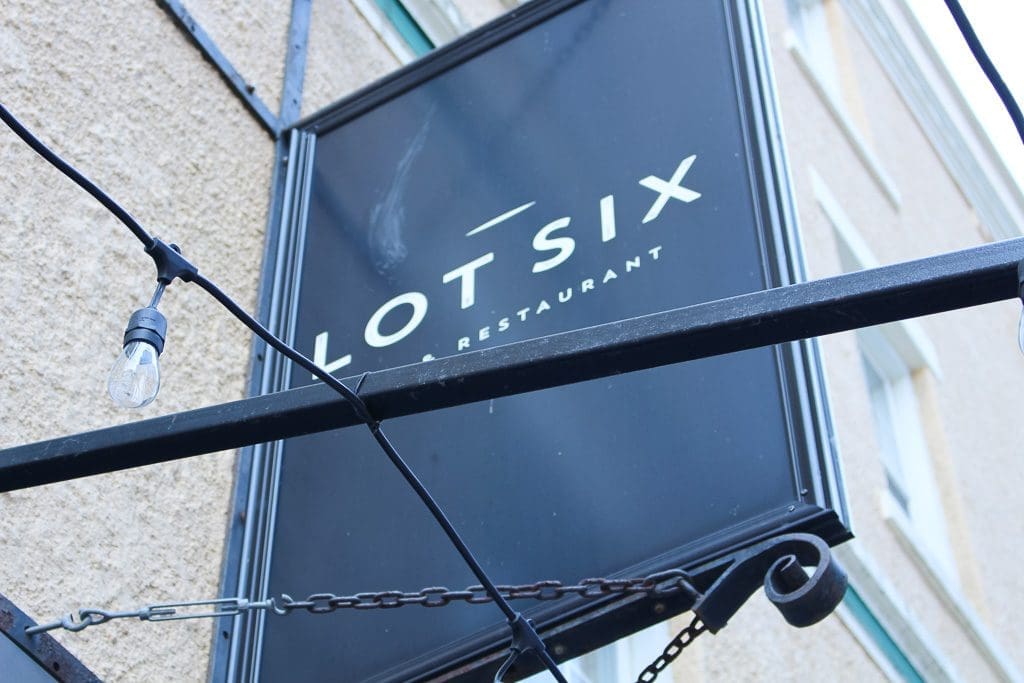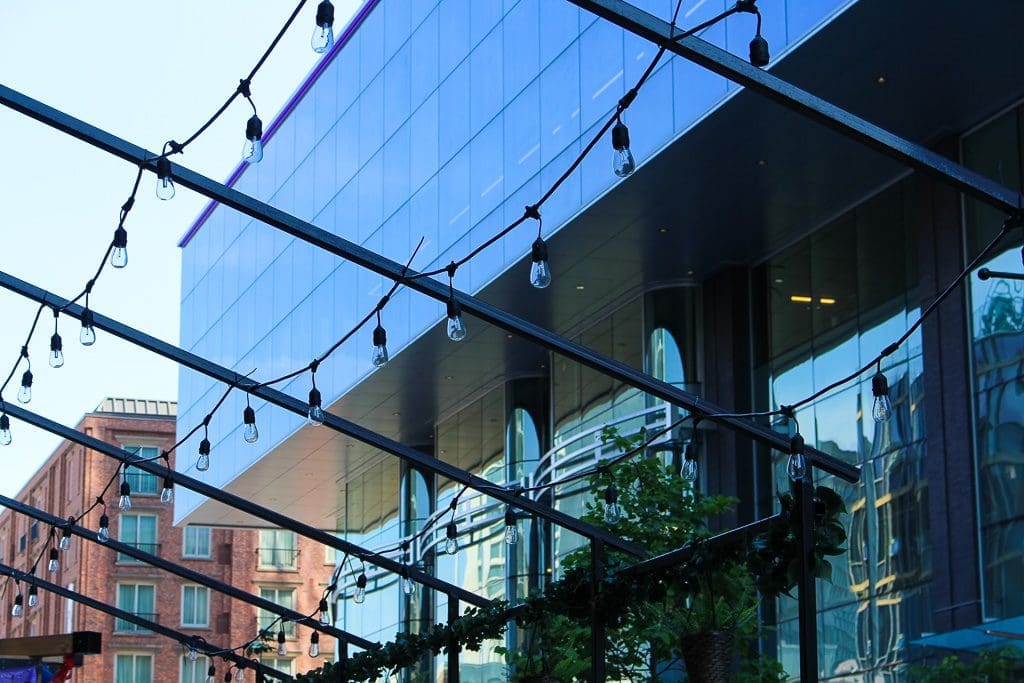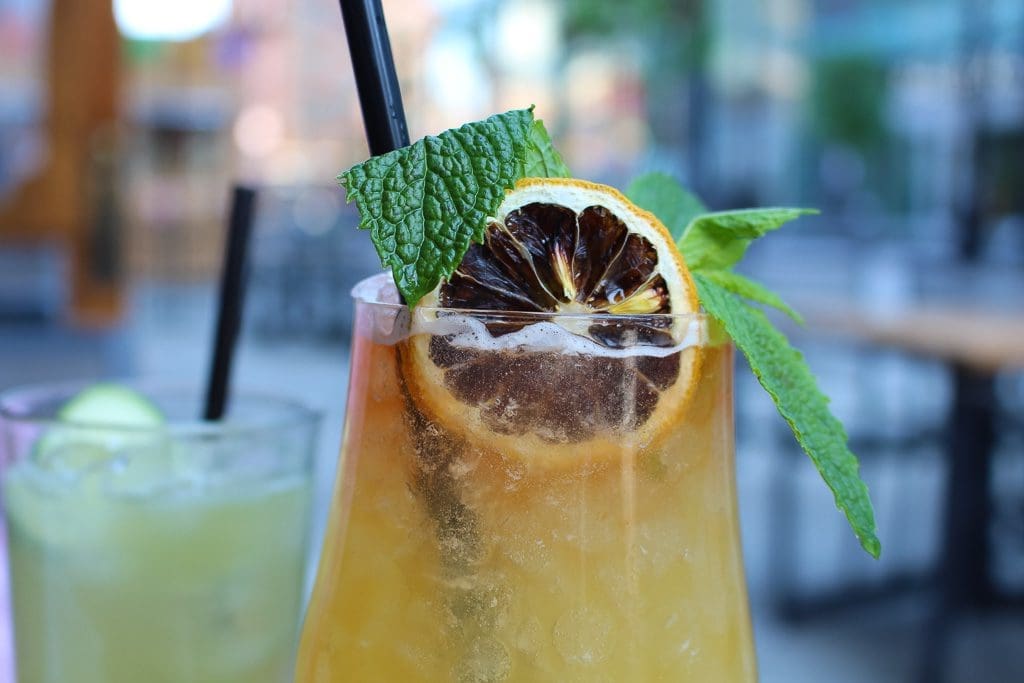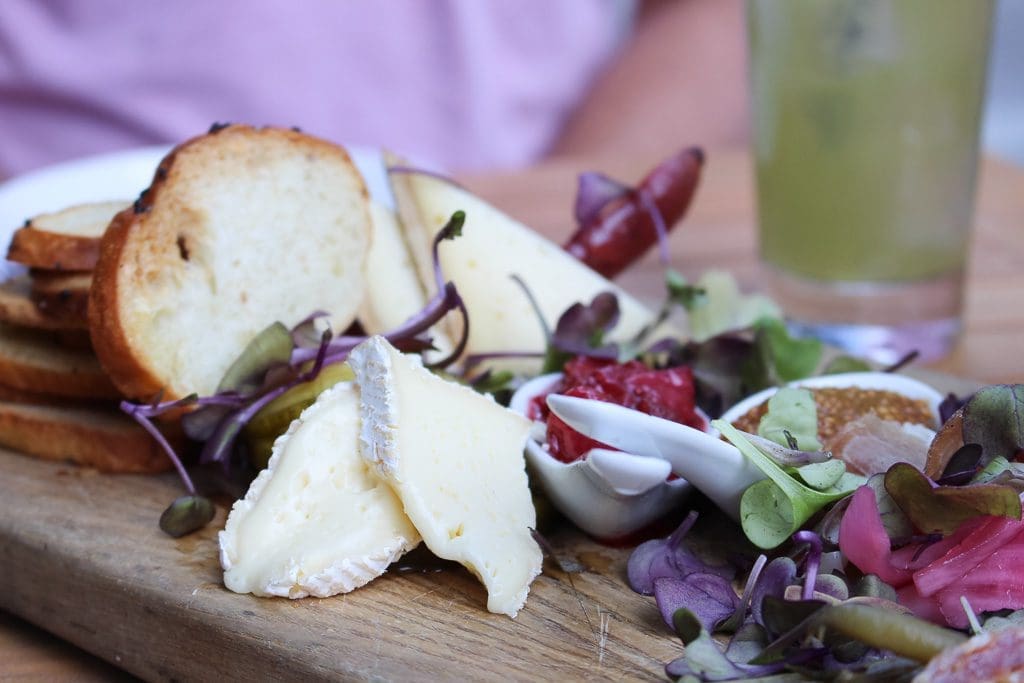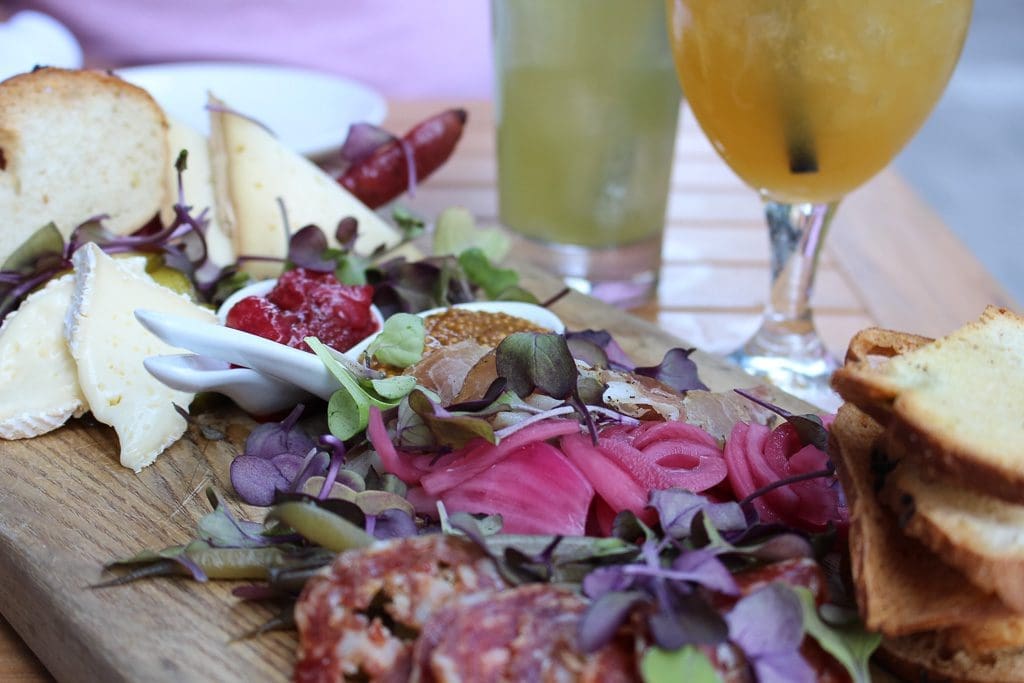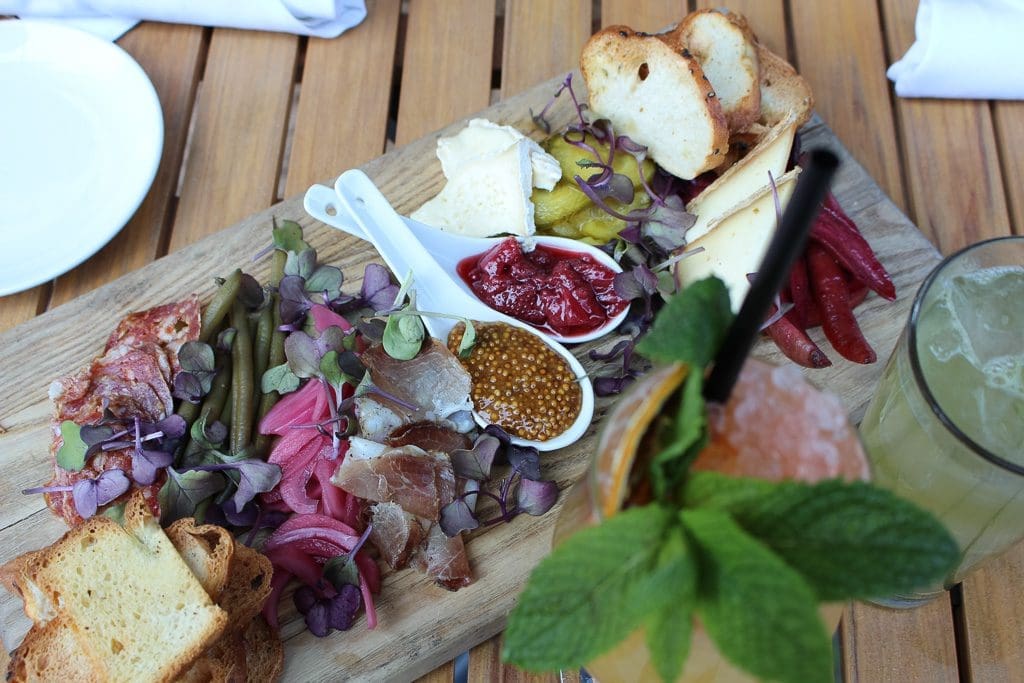 #summerpatiosDT DOWNTOWN HALIFAX GIVEAWAY
Residents of Nova Scotia of the age of majority are eligible to win.
There is one (1) $250 Visa Gift Card (the prize) available to be won and there is no cash alternative. Winner will be drawn on
July 31 at 11:55 PM
and must respond to an email
within 24 hours
as well as answer a skill testing question to claim the prize.
We've teamed up with some of our blogging buds for this patio series so the fun doesn't end here!  Check out the other awesome patios they visited and enter to win some patio time of your very own right here.