Pictou Island is a tiny little island in the Northumberland Straight just off the coast of Nova Scotia.  It's so small (just 7km long and 2.5km wide) and unknown that many people who have lived in Nova Scotia their entire lives have never even heard of it.  Well, get ready to be amazed!
[video_player type="youtube" youtube_remove_logo="Y" style="1″ dimensions="560×315″ width="560″ height="315″ align="center" margin_top="0″ margin_bottom="20″ ipad_color="black"]aHR0cHM6Ly95b3V0dS5iZS94ZE54WGZlYlJRZw==[/video_player]
GETTING TO PICTOU ISLAND
Getting to Pictou Island is usually done by passenger ferry only at the Caribou Ferry dock.  It's the same place you go to hop on the Ferry to Prince Edward Island but instead you hang a right and head down to a small fishing marina.  There you'll catch your $5 ferry (return) to lovely Pictou Island.  It's a short 45 minute ride.
You also have the option to charter your own boat, barge (if you insist on bringing a car) or plane but the passenger ferry is the most economical way to get there.
TRAVELLER TIP: Call in advance and book you Ferry with Pictou Island Charter's to ensure you get a seat!  And, don't forget to tell Ed we said hello.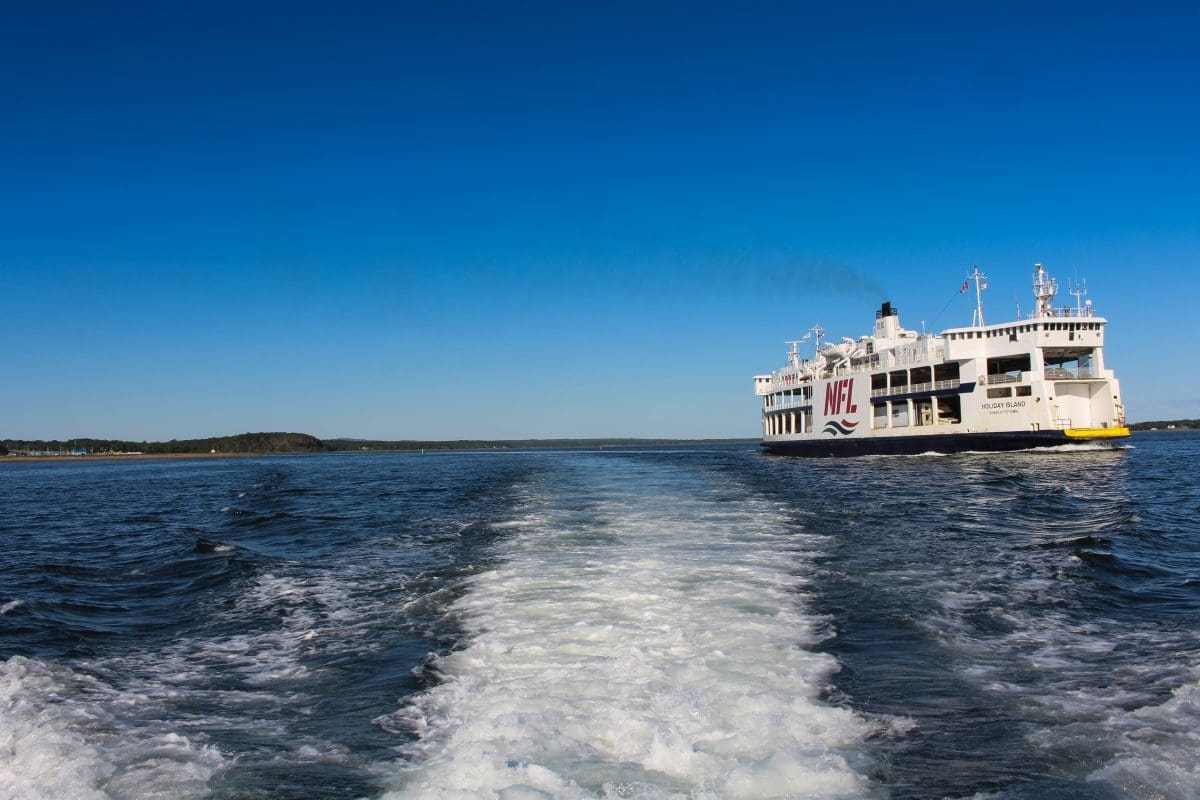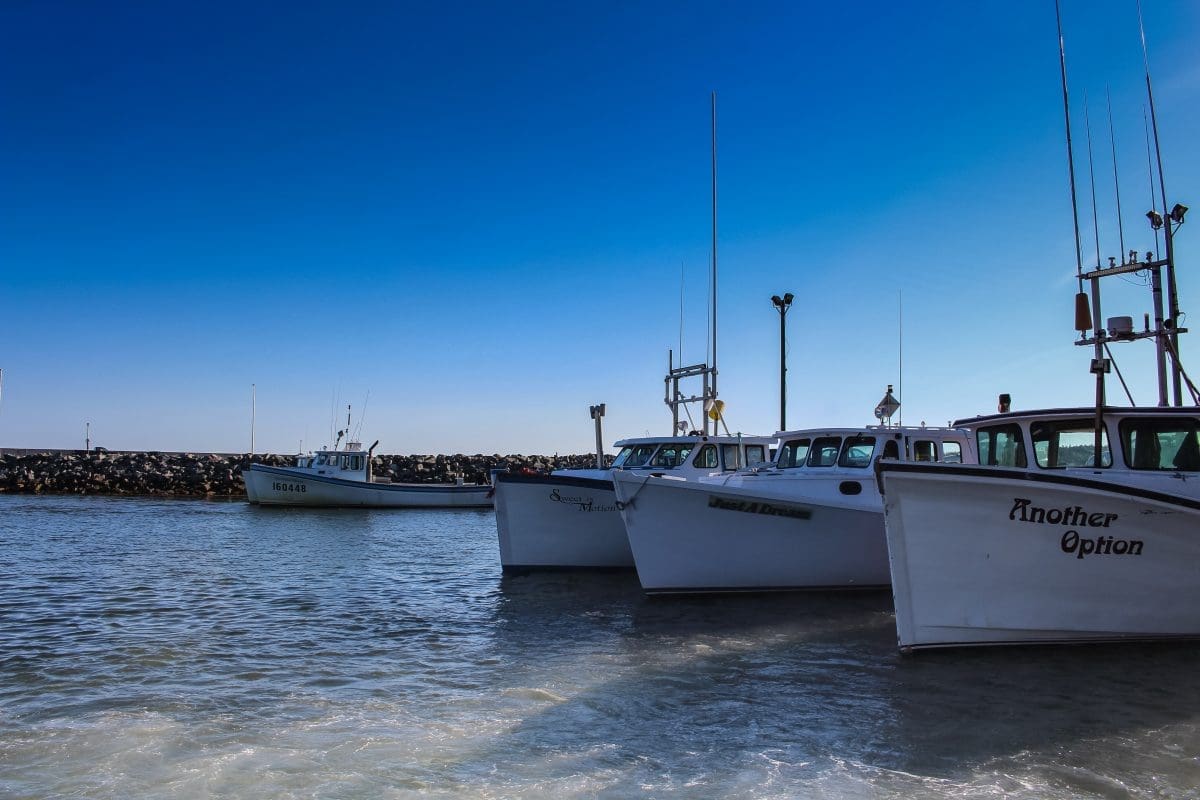 WHERE TO STAY
We stayed at the Pictou Island Wooden Tents and it was fantastic.  Owners Lorne and Wendy actually meet you at the Ferry and pick you up (even though it's only a short 2 minute walk to the tents).  We arrived with a cooler of food (and wine, obviously) and our clothes.  They took care of the rest and provided linens, cooking supplies, wood for the fire, butane and propane for the BBQ's and burners, and anything else we needed while we were there.
It was camping, but without all the work of setting up your site!  There is also a Bed & Breakfast on the Island, Inned of the Rainbow, which we haven't stayed at yet but would love to check it out.
TRAVELLER TIP: Spend the $10 to rent linens from Lorne & Wendy, it saves you having to cart around pillows, blankets, etc and leaves room for other things.  They provide foam mats (about 2″ thick) to sleep on but personally, I would opt to bring an air mattress along next time.  We both agree that we're just to darn old and need the extra padding 😉  

WHERE TO EAT
Easy, there's only one option.  It's BYOB & BYOF!  The entire island is off the grid and there are no restaurants or stores (aside from a small market where you can buy water, lighters, and light snacks).  Our absolute favourite thing about the Wooden Tents was the impressive cook shelter complete with BBQ's, butane burners, pots & pans and every utensil you could possibly need.  They even provide a French Press for coffee.
I've been camping my whole life (thanks Mom) and we pride ourselves on eating amazing meals while we're "roughing it"…it's our little treat.  So, I made sure to take photos of our food to provide some inspiration for your next trip.
The star of the trip (food wise, anyway) was definitely the grilled breakfast pizza we made.  You can grab the recipe for this beauty right here.
TRAVELLER TIP: Bring coffee!  Also, You can purchase ice at the store so no worries about your food heating up too much.  We just replaced our ice daily and we ate like queens!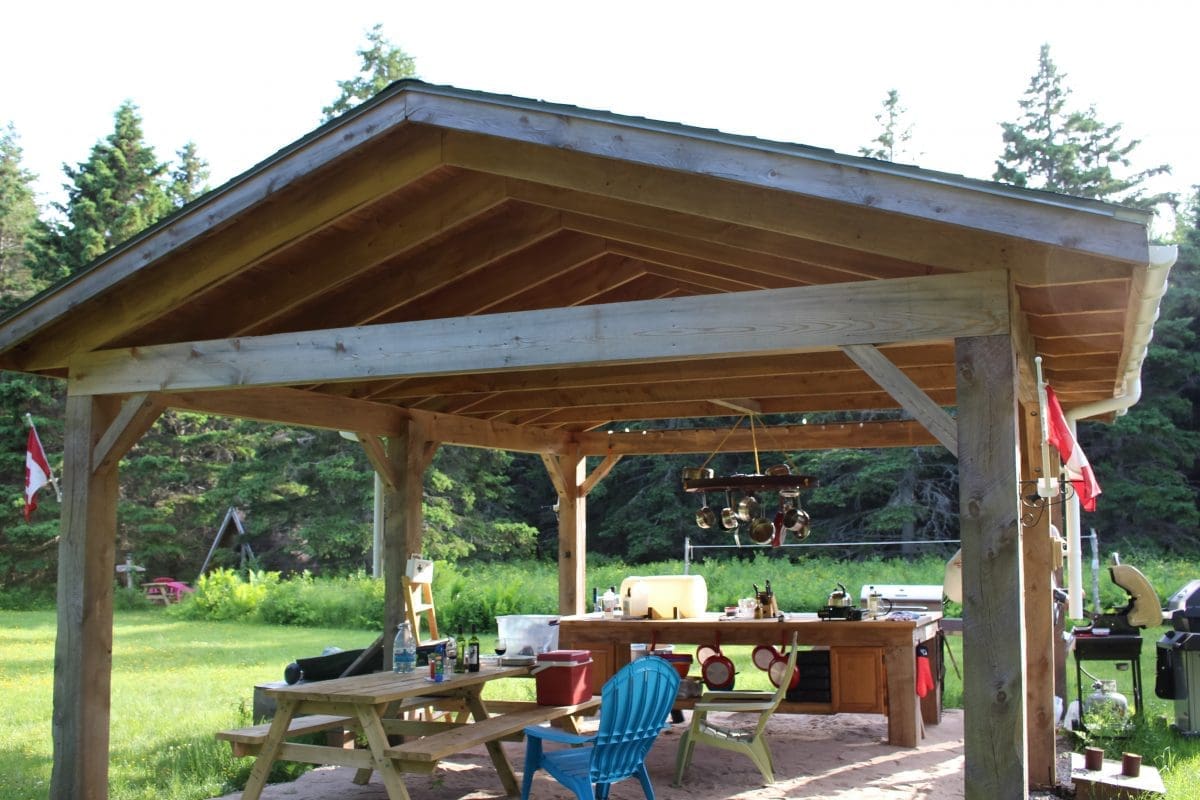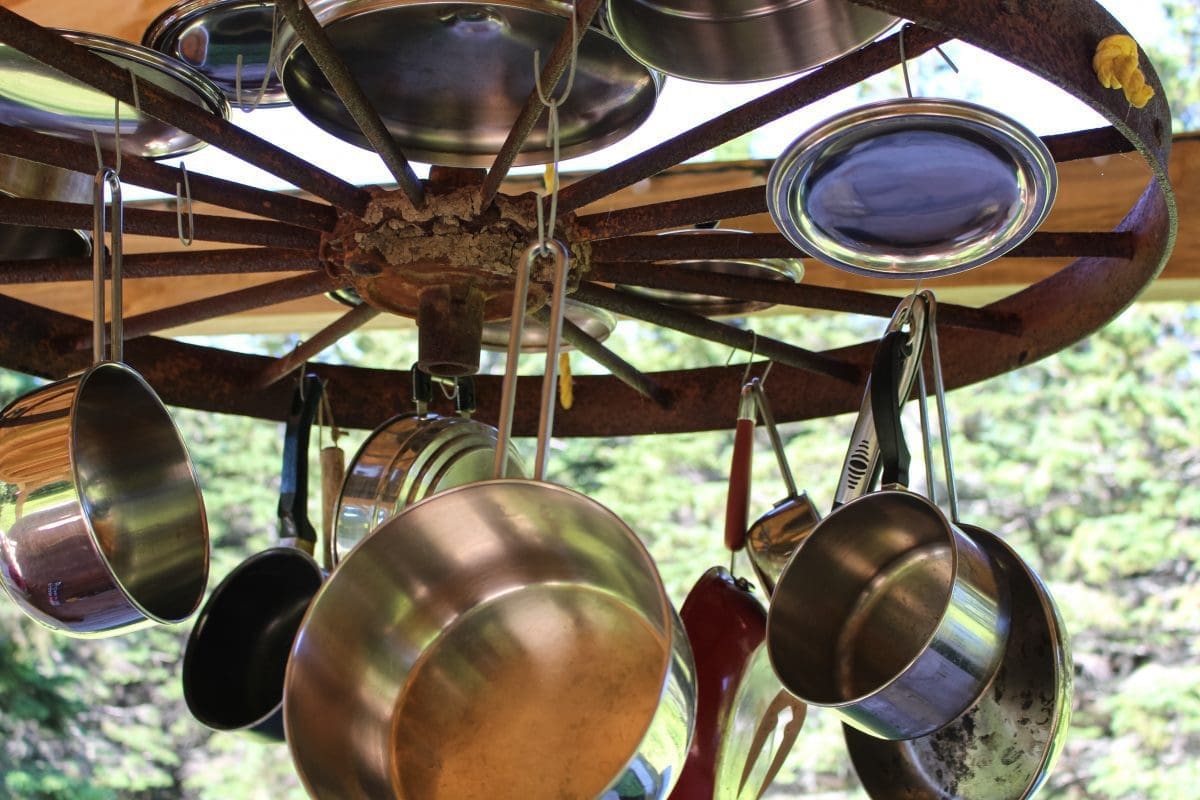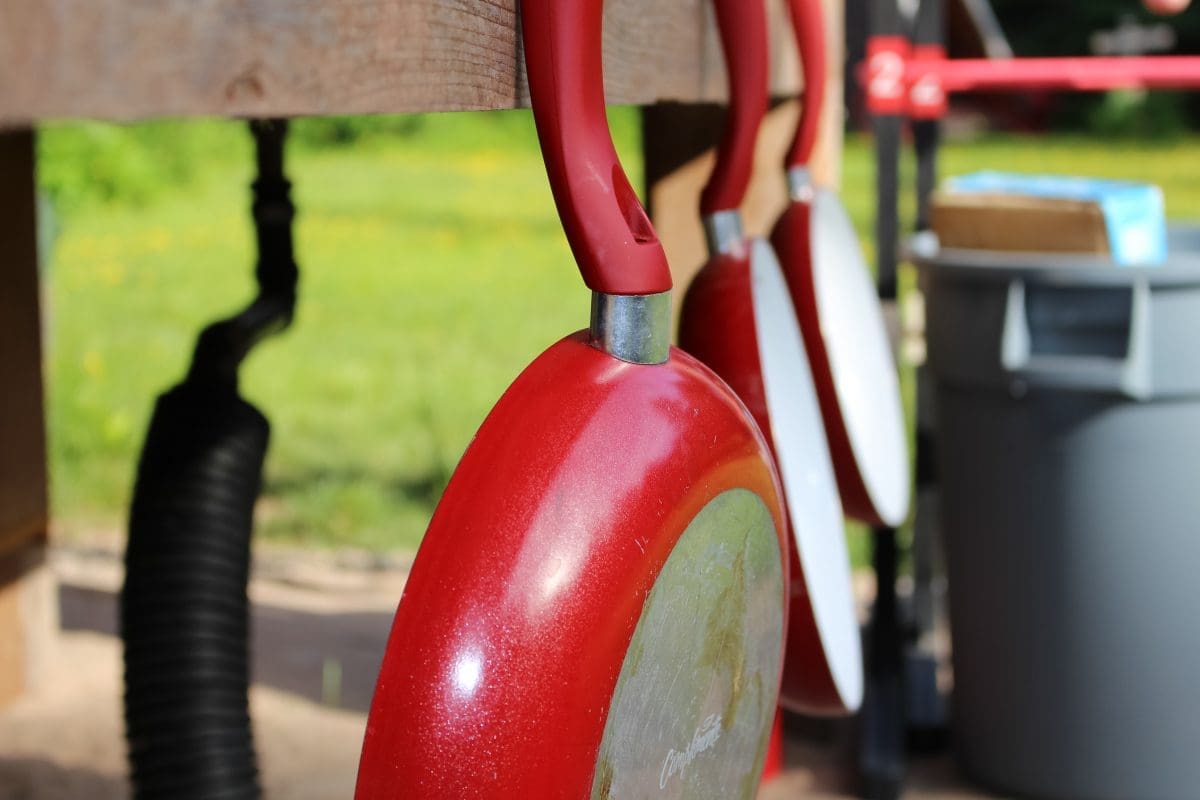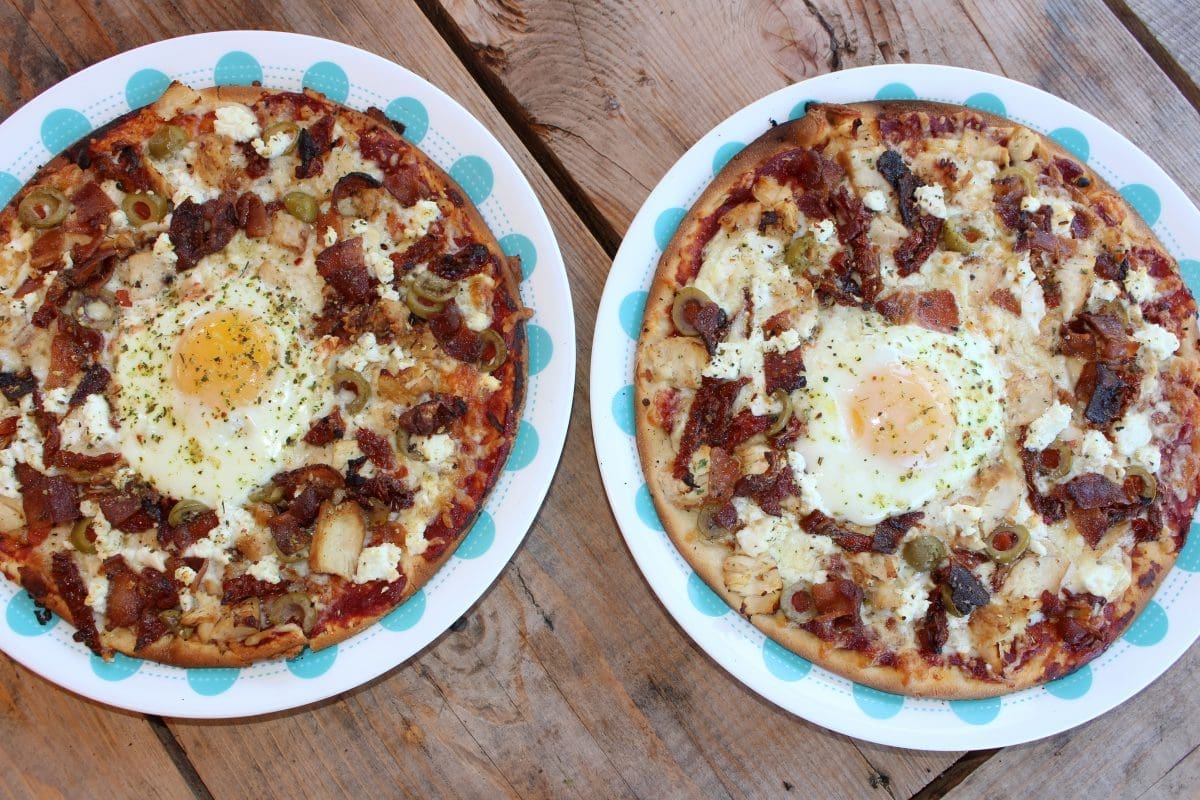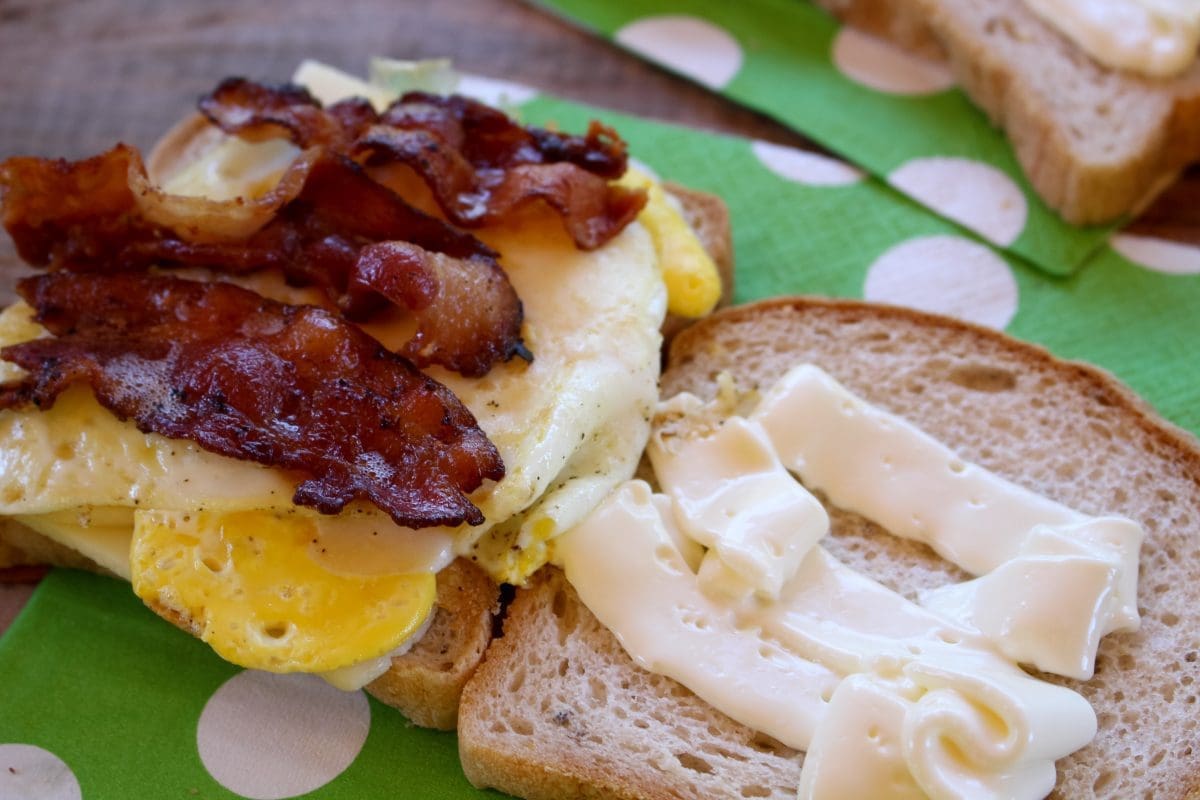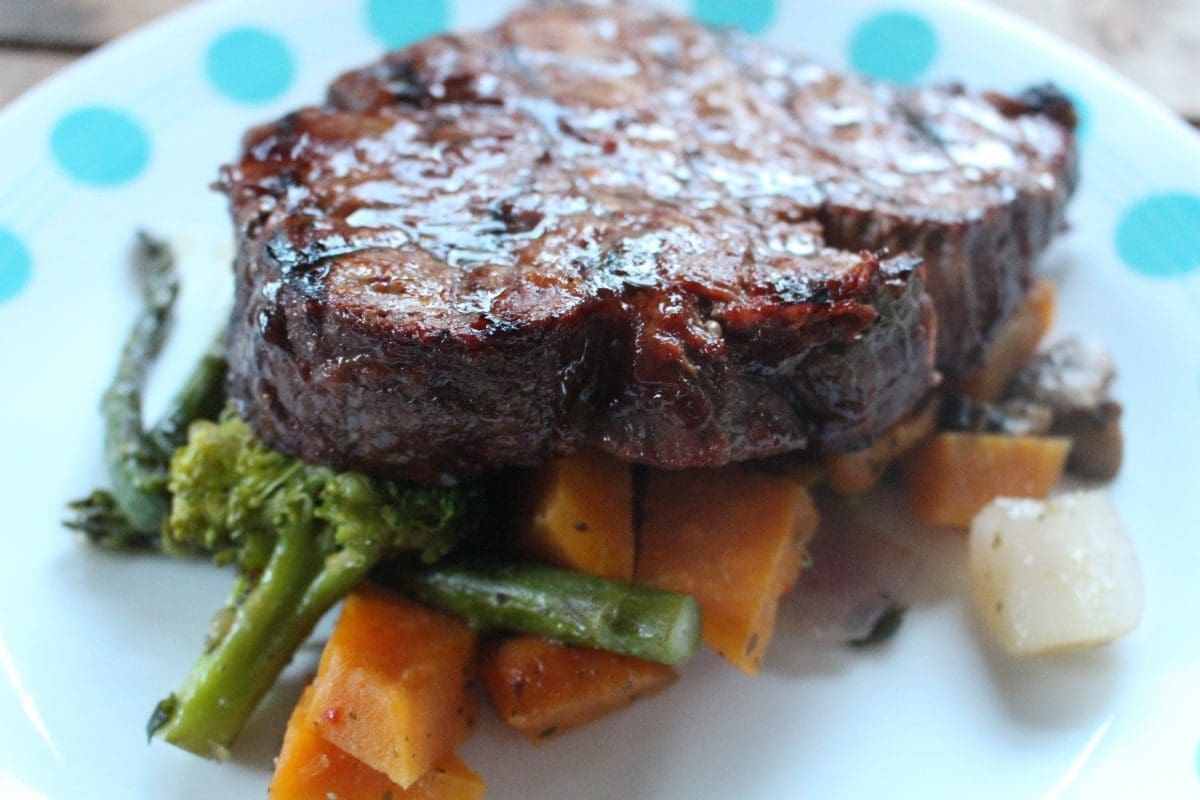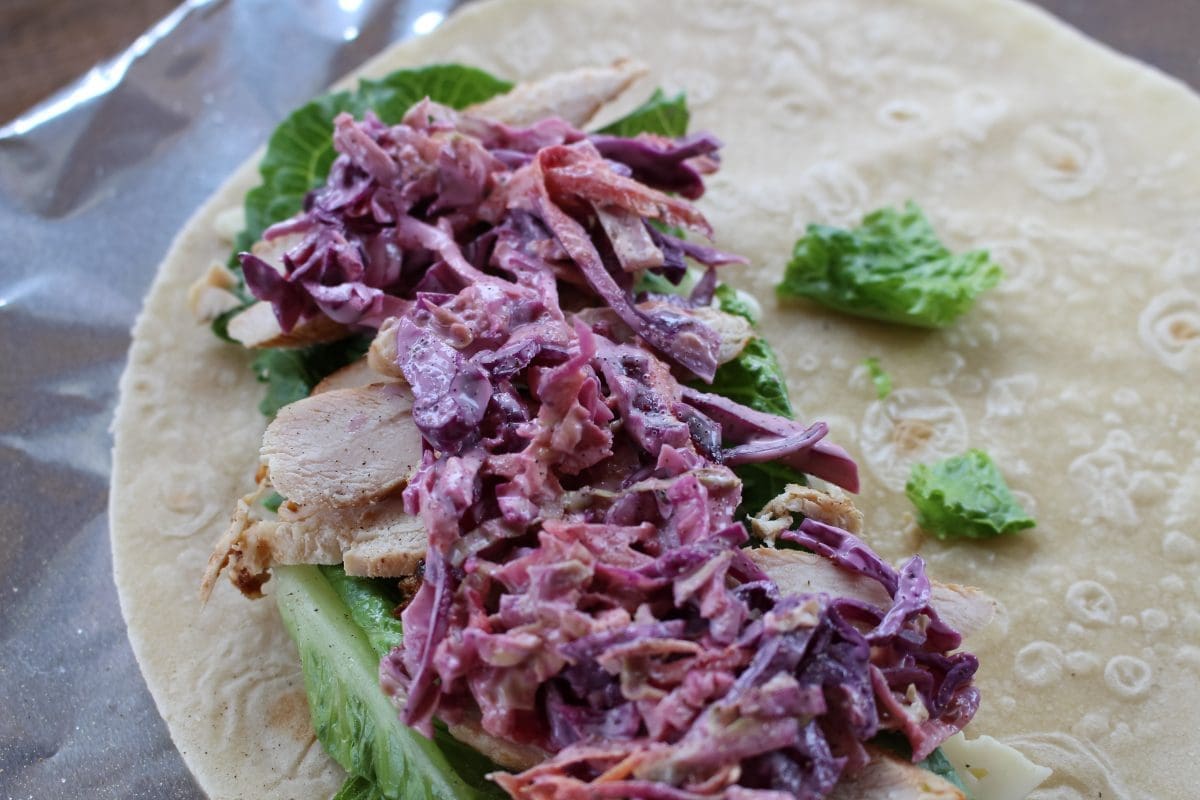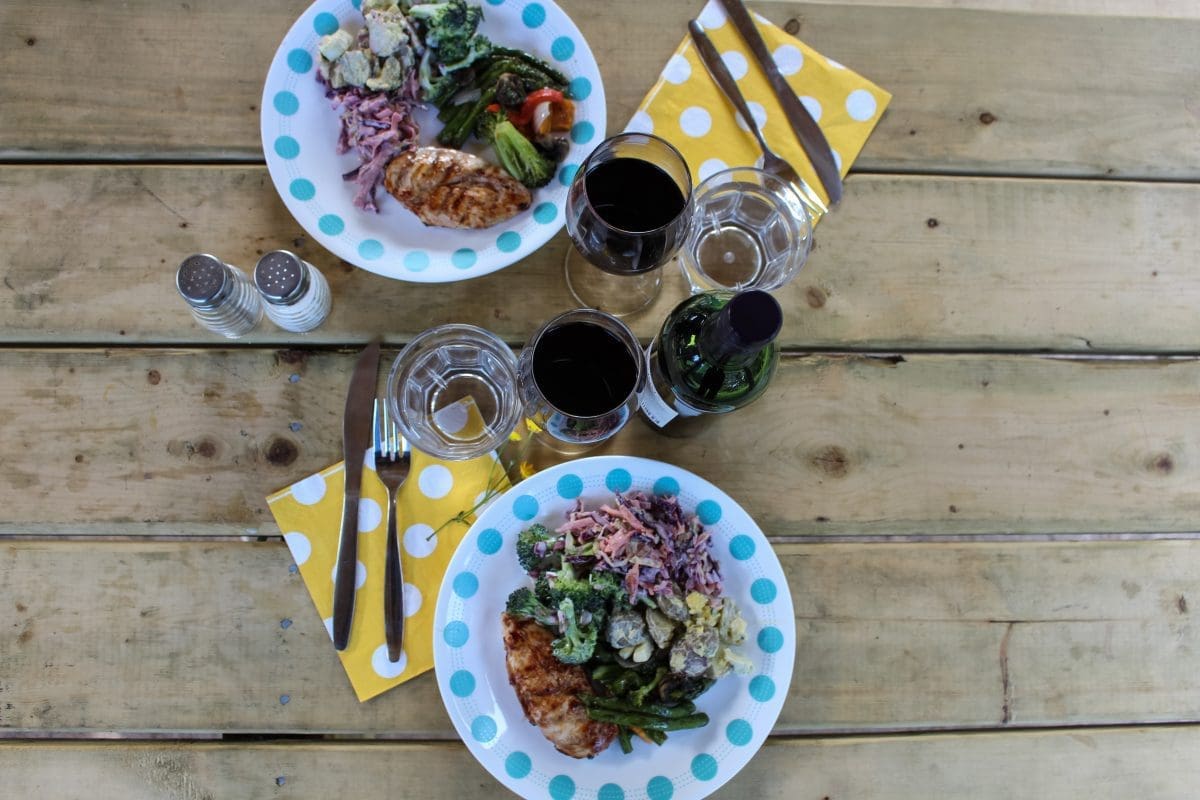 GETTING AROUND
Simplicity is the theme on Pictou Island!  Since you can't bring your vehicle (unless you charter a barge), the best way to get around is by bike.  The island is small enough that it's manageable by most with a reasonable level of fitness and it's a lovely way to explore!
You can bring your own or rent one (like we did) from Lorne & Wendy at the Wooden Tents.  The bikes were fantastic with nice wide seats and higher than usual handlebars (for comfort).  They also come complete with a basket so you can pack yourself a picnic lunch and head to the beach.
TRAVELLER TIP: There's only one main road on Pictou Island and it also serves as their air strip for the mail plane!  When you see the plane circling overhead that's you're cue to get out of the way and let them land.  Very cool, we thought!

WHAT TO DO
Pictou Island is known for it's stunning beaches…and once you see these pictures, you'll understand!  It's also home to loads of bird species, bunnies, and seals so don't forget your camera.  Here's what you need to know about each beach.
East Beach
Affectionately named by us as fisherman's cove, this was my favourite.  There is a public park and beach access but if you continue down the road past the park you'll bike (or walk) through a little fishing village (and through lobster trap alley) to find yourself on an incredible white sand beach.  We walked for miles up and down the shore and also found this to be the best place for swimming!

West Beach
This is a much rockier coast line but it's also where you'll find the lighthouse and witness spectacular sunsets.  So, it's worth the short trip from the Wooden Tents.  This is a short, 5 minute, bike ride from the WoodenTents which makes is super convenient to catch those sunsets at the right moment.
 
John Dan's Cove
The North beach on the island provides great beach combing but is only accessible by water or by invitation as the surrounding land is privately owned.  We were fortunate enough to get an invite and really enjoyed exploring this part of the island.
Roger's Point
The most southerly beach, is also surrounded by privately owned land (although not marked when we were there) so be careful to respect the residents privacy and know that you can only access this beach by water or by invitation.

Pictou Island Vineyard, The Car Boneyard & The Blue Heron Colony
If it's unique you're looking for, check this out!  We wandered up through the small vineyard on the Wooden Tents property one afternoon and continued down an unmarked path into the woods.  Before we knew it, we were in, what looked like a scene from Jurassic Park!
The car boneyard is interesting on it's own (and very strange) but the best part was walking right into a huge blue heron colony!  You hear them before you see them but look up.  They are perched in the treetops in the hundreds and they are incredible.  We didn't capture any on camera (it was dusk) but that alone was worth the visit.

Pictou Island Cemetery
I don't know what it is, but I really love visiting the cemeteries of each new place we explore.  There's something about the history of these places!  This one is located just off the main road, a short walk (about 5 minutes) back.

FINAL THOUGHTS
Pictou Island is a gem and we think it deserves to be recognized as such.  Visit, enjoy, but remember that it's an off-the-grid community that values the serenity and the pureness of the landscape.  They follow a strict "pack it in, pack it out" policy so be mindful to leave nothing behind (they have no garbage service) and respect the privacy of the residents.
We loved every second of this trip and it was made even more special that I got to share this experience with my Mom who is, as always, one of our biggest supporters.  I can't wait to return and show Brent how truly awesome Pictou Island is!
TRAVELLER TIP: The entire island is powered by solar panel so don't expect tons of amenities while you're there.  Bring what you need and enjoy!  
Did you enjoy this post?  Leave us a comment and let us know!