Nova Scotia Haunted Houses
Halloween is quickly approaching and with it comes the release of the latest horror flicks, the assembly of the famous Kentville pumpkin people and, my personal favourite, the opening of the Nova Scotia haunted houses!  We've scoured the province to find the most terrifying of them all and we've got a bunch that will scare even the bravest thrill seekers out there.
PHANTOM FREAKSHOW
Haunted House & Corn Maze
Set inside the walls of an old warehouse the Phantom Effects team will scare the pants off you in support of the IWK Foundation.  This year, the terror extends beyond the walls of the warehouse and into the corn maze… So, put your big girl (or boy) panties on and enter the freakshow.
WHEN: Friday's 7-10PM | Saturday's 1-5PM & 6:30-10PM | Sunday's 1-1PM
WHERE: 10317 Highway 1, Wolfville Nova Scotia
COST: Adults $10 | Children (under 10)  $7 | Corn Maze $5 (separate cost)
*Note: House listed are regular hours in October.  Please check the website for full listing.
visit the Phantom Freakshow website for full details.

BLUENOSE GHOST FESTIVAL
Fear The Darkness Haunted House
Designed to frighten even the tough guys, the bluenose ghost festival at Alderney landing has something for everyone.  Not willing to brave the haunted house?  No worries, visit the selfie haunted park, take a simulated casket ride or visit the witches treat or treat house.
WHEN: October 5-7, 12-15, 19-22 & 26-31 6:30-9:30PM
WHERE: Alderny Landing, Dartmouth
COST: $12 (Main Haunted House)
Visit the Bluenose Ghost Festival website for full details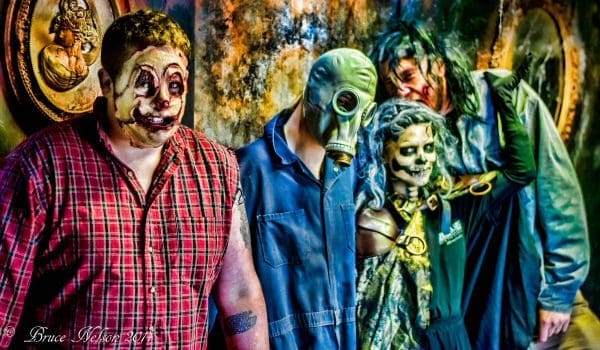 HAUNTED CHURCHILL HOUSE
Saxby's Curse
Set inside a 150 year old home, this haunt changes each year with new characters, new themes and new frights.  Test your fear tolerance by visiting the house and then head to the "the cellar", a special edition escape room in the basement or enjoy the family friendly trick or treat children's halloween.
WHEN: Oct 20th, 21st, 27th, 28th 7:00-10:00PM
WHERE: Churchill House, Hantsport
COST: $10
Check out the Haunted Churchill House Facebook page for full details.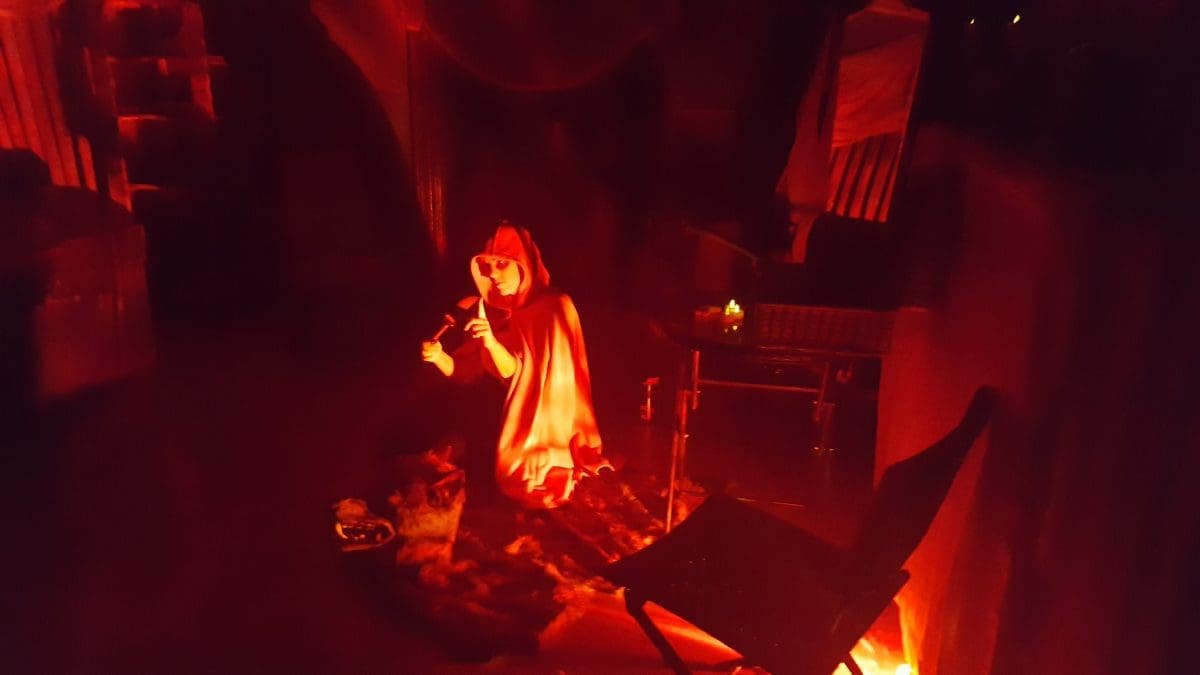 HAUNTED HOLLOW
Let the nightmare's begin
When darkness sets in, take a stroll through the woods of the haunted hollow and see for yourself whether the rumours of the walking dead are true.  In support of Halifax Search and Rescue, this is an outdoor event so dress appropriately and get ready for a fright.
WHEN: Friday & Saturday's in October 7:30-9:00PM
WHERE: 1561 Hammonds Plains Road
COST: $12.00 (cash only)
Visit the Haunted Hollow website for full details.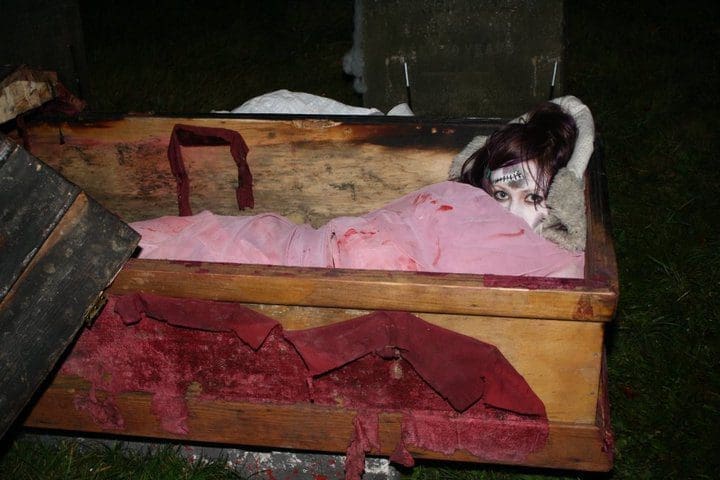 MUSQUODOBOIT SCAREGROUNDS
Asylum 2017
(UPDATE: sadly, this haunt is no longer in operation)
In support of Ground Search and Rescue this year, this haunt is completely indoors which means there's no getting out on rain dates (#sorrynotsorry).  Come and visit the asylum, where patients always look forward to new visitors!
WHEN: Friday's & Saturday's in October + The 31st 7:00-10:00PM
WHERE: 190 Exhibition Road, Middle Musquodoboit
COST: $10 / Body
Stop by the Musquodoboit Scaregrounds Facebook page for full details.

BARRINGTON HAUNTED HOUSE
The Purge of Barrington
(UPDATE: Sadly this haunt is not operating for the 2019 season)
Violence, Chaos & Absolute Mayhem.  This halloween, are you prepared for the purge?  What a theme right!  If you haven't seen the movie, you should as a "warm up" to this event!  #survivethenight
WHEN: October 26, 27, 28 & 30 7:00-9:00PM
WHERE: Barrington Exhibition Grounds
COST: $8
Visit the Barrington Haunted House Facebook page for full details of the haunt.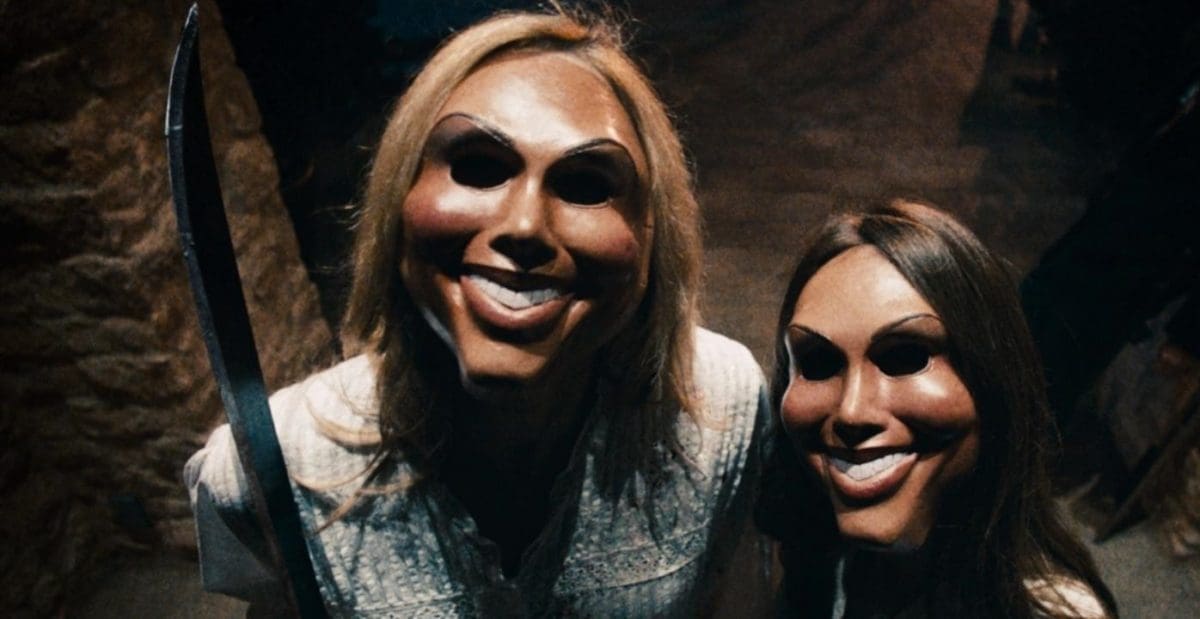 RIVERBREEZE FEAR FARM
The Bloodfields
4 haunted houses, 2 haunted mazes and 9 terrifying nights.  Nova Scotia's oldest and many would say, most terrifying haunted corn maze is a must-visit on your list but we suggest buying your tickets early online!  Get your screaming lungs ready 😉
WHEN: Friday & Saturday nights in October
WHERE: 660 Onslow Road, Truro
COST: $25-$30
Visit the Fear Farm website for full details and to get your tickets online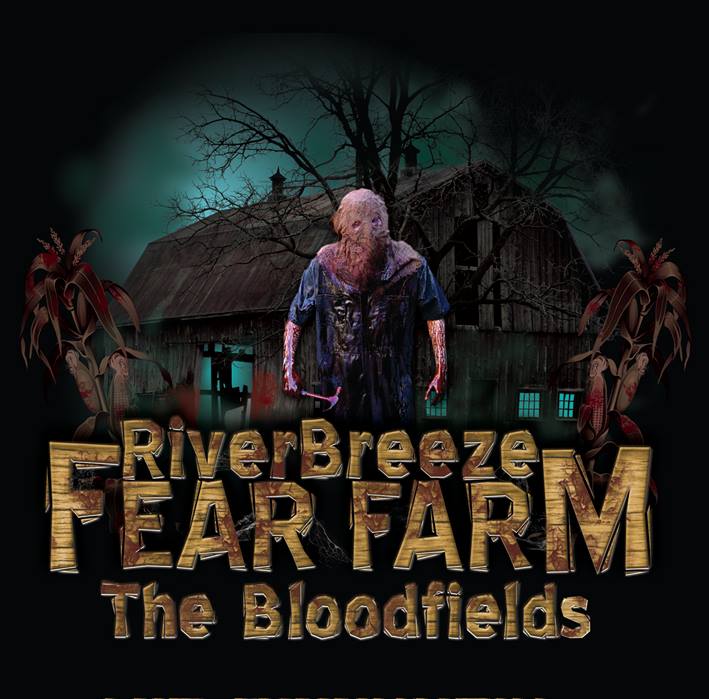 So, are you ready to get your scream on?  We visted all of these Nova Scotia haunted houses in the past few years (some more than once) and we know a good scare when we see one.  Need some advice?  Send us an email or leave a comment and we'd be happy to make a recommendation based on your needs.
Some of kid friendly, others aren't; some are terrifying and others – not so much.  We'll spill the beans, just ask away! If you're not into the fear factor, we've also got loads of other suggestions for enjoying fall in Nova Scotia.  Check out these resources:
Have you been to any of these haunts?  Know of one we missed?  Let us know in the comments!
Sharing is Sexy
[arrows style="arrow-3-1.png" align="center"]