HEALTHY PEANUT BUTTER FUDGE
This one bowl recipe will be a hit at your next function and the best part?  It's dairy free, vegan, grain free and (if you choose), paleo!

The holidays are are approaching and we've got a calendar full of events over the next few weeks.  Since we've been working hard to follow a whole foods, plant based diet for the last couple of months we're also experimenting with healthy (or healthier) dessert options.  Peanut butter is literally my favourite flavour of everything so when someone suggested we publish a few simple holiday recipes, I got to work creating this healthy peanut butter.
Before we get started, let's get one thing out of the way.  There are two kinds of fudge.  Brown sugar fudge is the kind that disintegrates the second it touches your tongue.  This is made with mostly butter and sugar with a bit of cream.  If we're being honest, I stinkin' love this stuff.  If you're not sure what I mean, find a Cora's restaurant and take a piece of fudge on your way out the door.  That stuff is to die for.
Then there's creamy fudge.  I actually think this is most people's favourite.  When you see bakers who have a million types of fudge at their shop, this is what your'e getting.  This is also made with butter and sugar but also contains condensed milk which gives it the smooth, creamy consistency.
That bad news is, neither of these lend themselves to a dairy free diet and the sugar content will send you soaring within minutes.  The good news is, there are alternatives and while they might not be exactly the same…they're darn good too!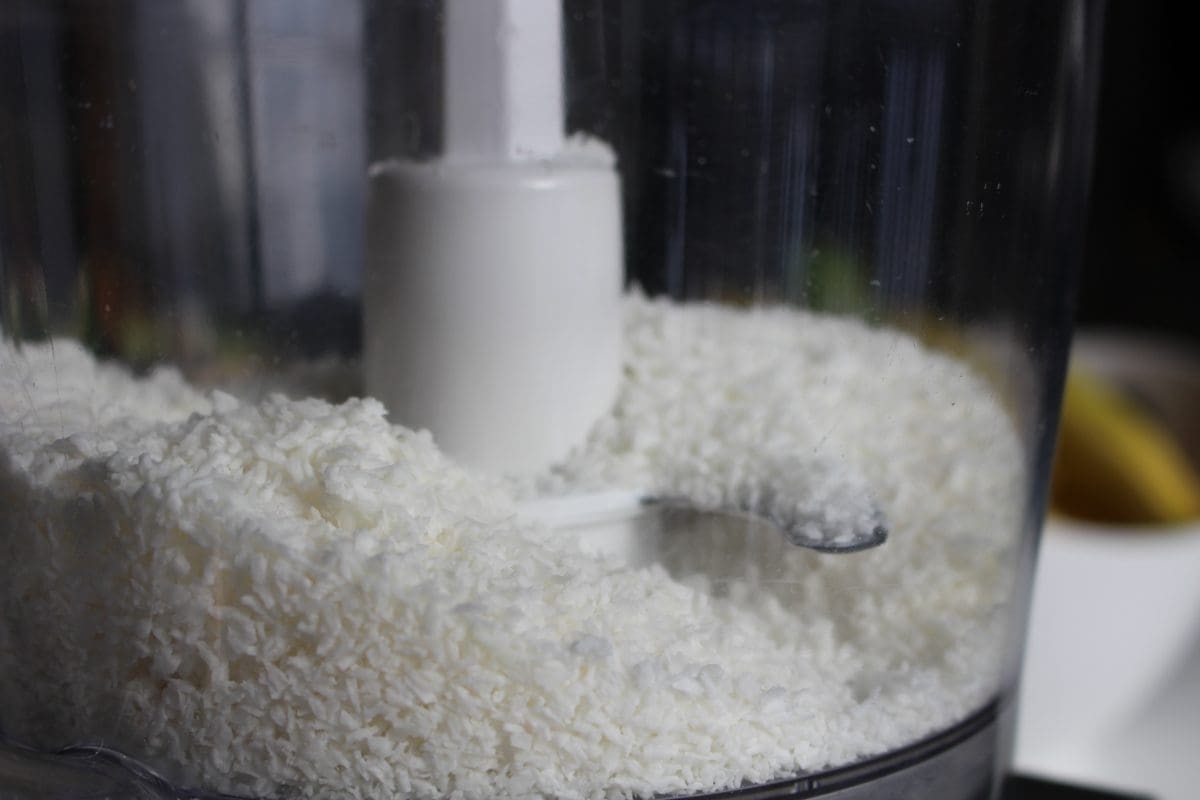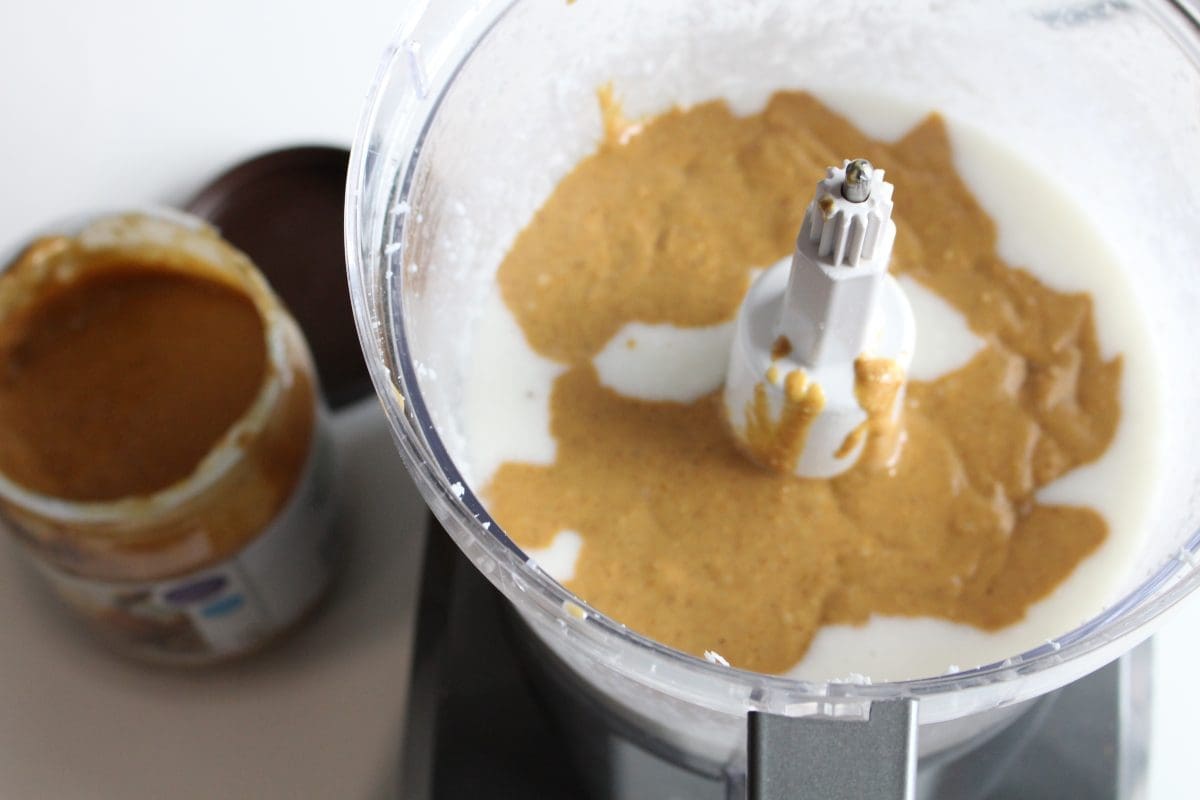 All you need for this recipe is a 9×9 baking dish, lined with parchment paper and a food processor!  It doesn't get much simpler than that.  Add your coconut first and process with melted coconut oil until you get a super creamy coconut butter.  Do your best not eat that on it's own…it's yummy.  Then add in the peanut butter and process again.
If you're Paleo, you could absolutely use sun butter or another nut butter and it would be fantastic.  I've made this recipe with other nut butters and they all turn our very well!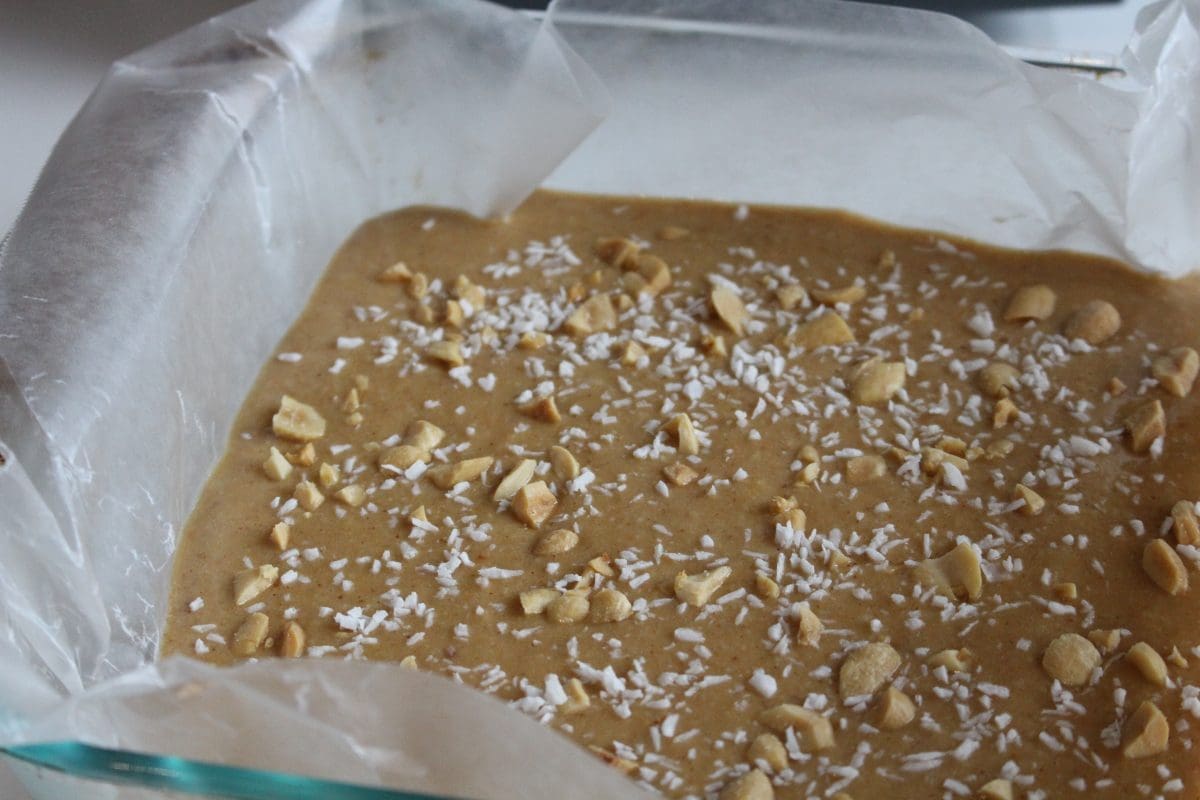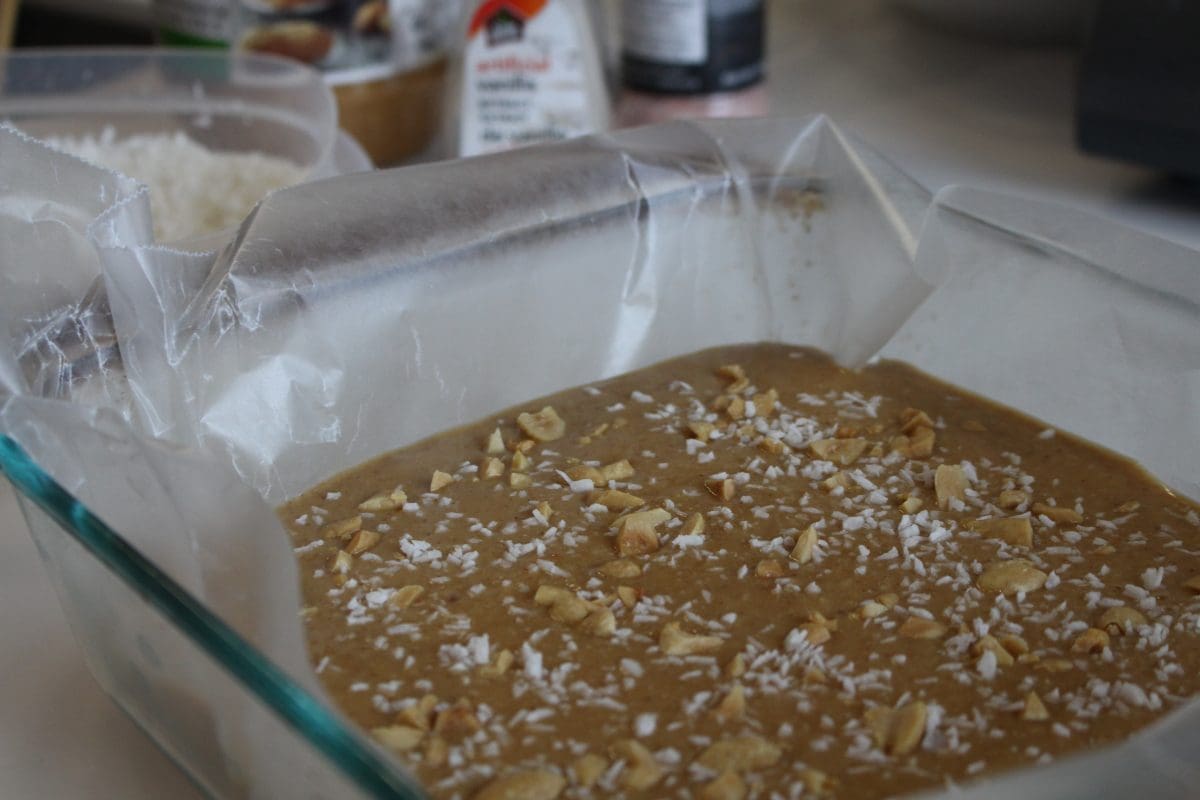 HEALTHY PEANUT BUTTER FUDGE
Prep Time: 10 Mins
Cook Time: 15 Mins
INGREDIENTS
2 cups unsweetened coconut, shredded
1 cup creamy peanut butter
1/2 cup coconut oil, melted
4 Tbsp Maple syrup
1/4 tsp sea salt
1 tsp vanilla
DIRECTIONS
Line a 9×9 baking dish with parchment paper and set aside.  Add coconut and oil to a food processor and blend, scraping down the sides regularly, until a creamy butter is formed.  Add peanut butter, salt and vanilla then blend again.  Spread into the pan and top with chopped peanuts and additional coconut (optional).  Freeze for 15 minutes then slice using a HOT knife.

Looking for more simple, healthy recipes?  Our inspired life society has an entire section dedicated to eating well and it's full of amazing recipes, meal plans and more!  Check it out here.