What's the most surreal place you've ever been?  That's the question we ask every traveler we meet.  
A little over a year ago, without knowing what we were doing, we launched this little blog having no idea how quickly it would evolve.  Fast forward to today, and this is my full time gig and I feel incredibly fortunate to be, quite literally, living my dream.  If you've been with us a while you'll already know that we have become (admittedly unintentionally) a Nova Scotia blog.
We adore our home province, yes.  We love that we've become a resource for you whether you live here and are looking for inspiration or you're from away and planning a visit.  Nothing makes us happier than being able to help you get the most out of your Nova Scotia visits but that's not where the journey ends for us.
Our intention is to see the world…learn from it…appreciate it….and in doing so, inspire you to go after your own dreams, whatever they may be.  So, back when we started out I was in search of inspiration and (probably too brazenly) reached out to some of the worlds top travel bloggers.  Honestly, my first thought was "These guys are likely way too busy and get way too many emails everyday to respond to a brand new blogger from a tiny little town in Nova Scotia but, what's the worst that can happen?".
So I did.  And, to my delight, they started replying!  This was the first time I realized how incredibly supportive the travel blogging community at large is.  Even those who didn't have time to contribute to this blog post took the time to respond to me, wish me luck, and apologize for not being able to participate.  AH-MA-ZING.
I figured if I wanted to build a list of dream destinations to visit, I should ask the experts.  So I asked, "What has been the most surreal or inspiring place you've ever visited and why?".  And this, dearest readers, is what they had to say.
1.  India
Famous for it's iconic landmarks like the Taj Mahal and the Himalayas, the South Asia country of India is also known for it's spirituality and we've spoken to many a traveler who call their time in India "the trip that changed my life".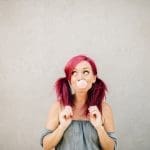 "India. It challenged me in every way. It's not the easiest country to travel around, especially as a solo white female, but it's the mostrewarding. India introduced me to the spiritual world. It helped me to become a more patient, tolerant, loving and open person. It's the one place in the world that I know will keep pulling me back, and I'll keep growing when I'm there."
~ Kristen Sarah, Hopscotch The Globe
2.  Socotra Island, Yemen
Described as the "most alien looking place on earth", Socotra is an island in the Arabian sea.  Measuring 142km in length and about 50km wide, it can be found 240km east of the Horn of Africa.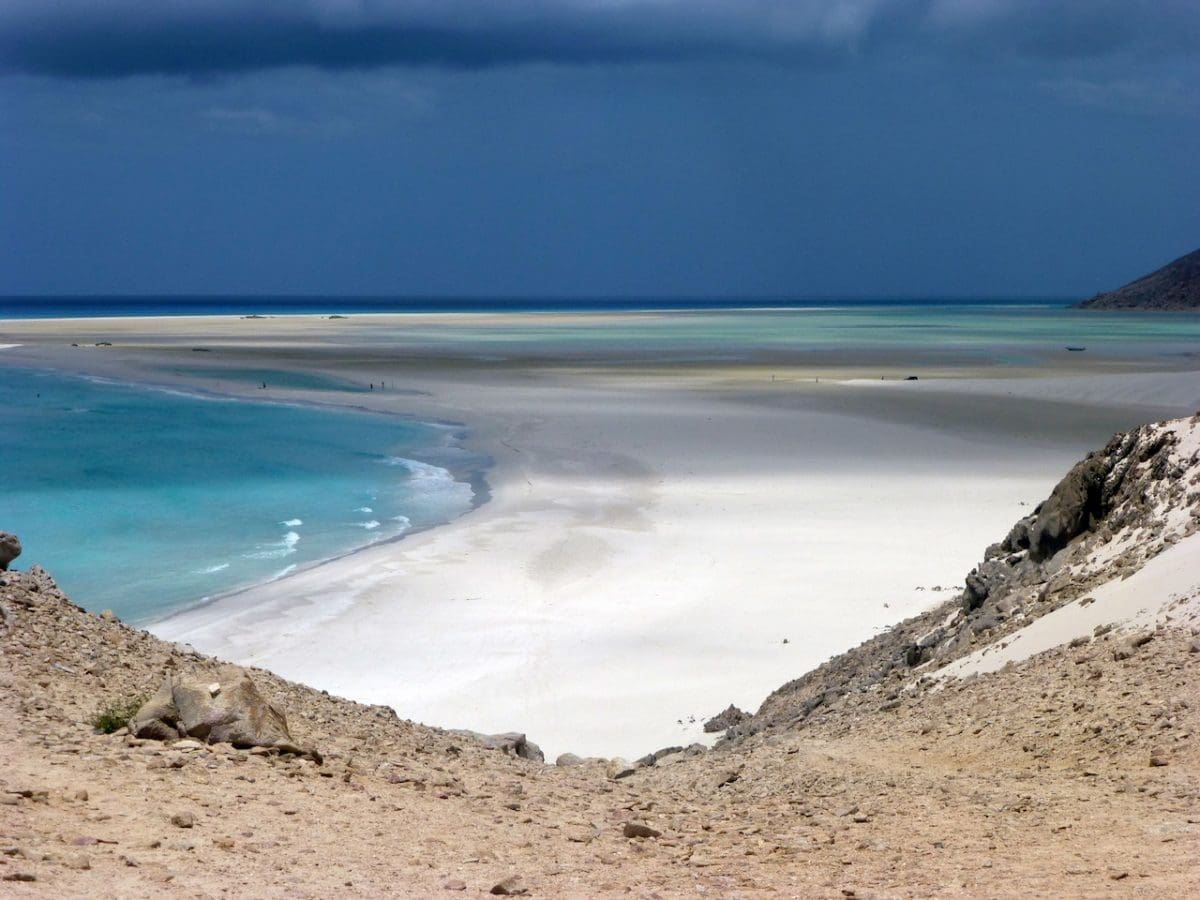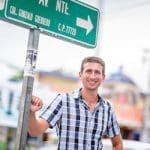 "There is simply no other place in the world that has left me as stunned, as speechless and as overwhelmed by the landscapes, the abundance of otherworldly nature and the magical atmosphere than this island. It is by far the most beautiful place on Earth that I've come across and every single day of my visit was filled with moment after moment after moment of complete disbelief that everything I was witnessing was actually real."
Derek Baron Wandering Earl
3.  Iceland
Well known for it's volcanos, geysers, hot springs & lava fields Iceland has become a top travel destination in recent years among some of the worlds most influential travel bloggers & photographers.  When I was too young to appreciate the sheer awesomeness of the dramatic landscape, I actually spent a week in Iceland's capital, Reykjavik, which is run on geothermal power.  It's been on my list to revisit ever since!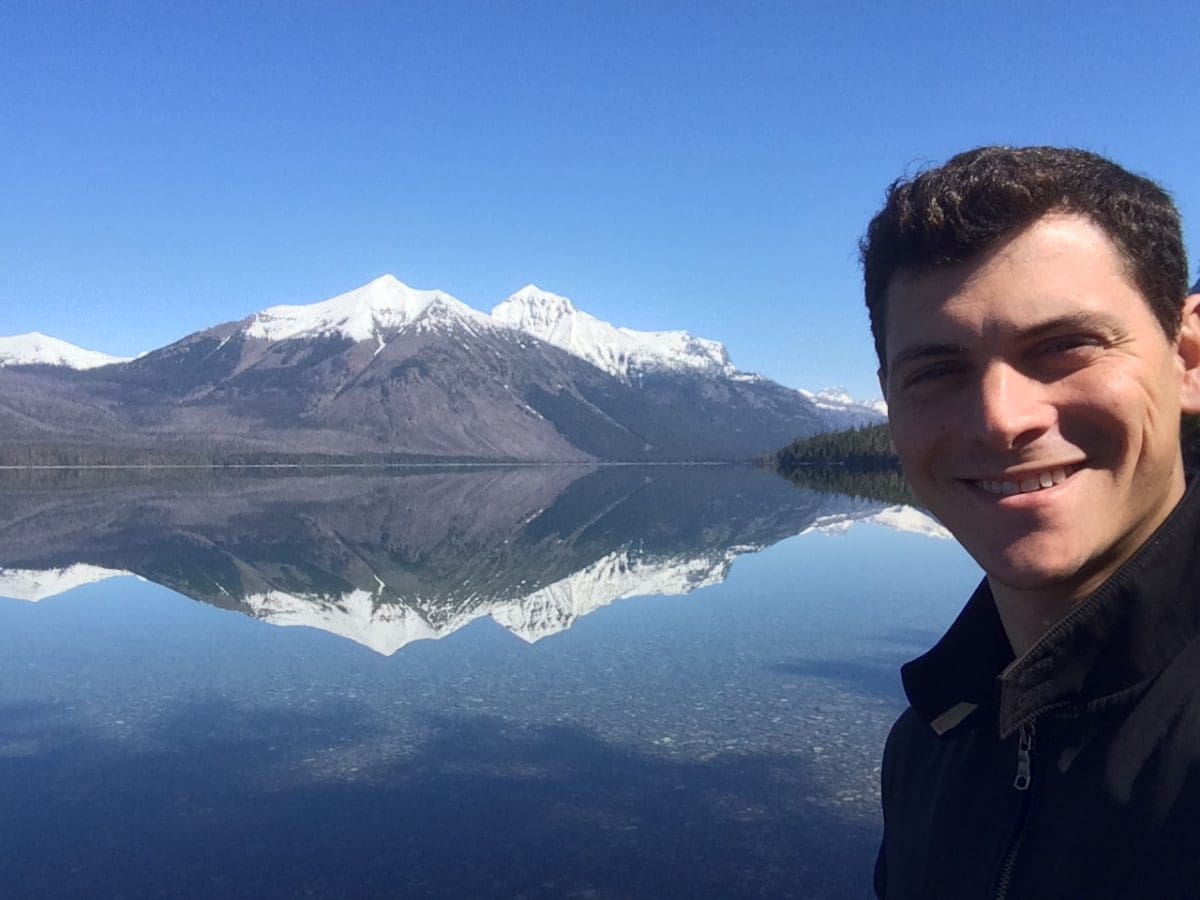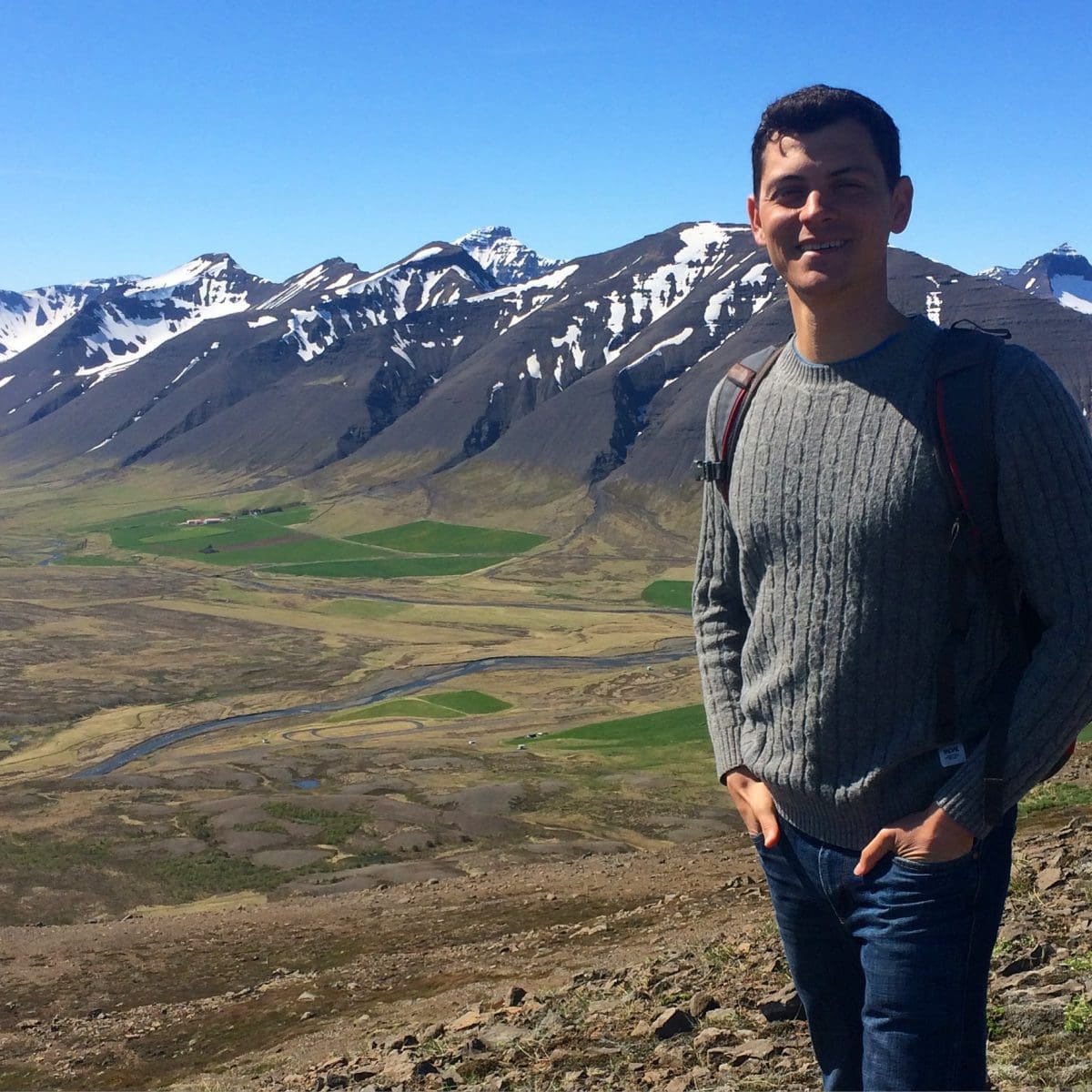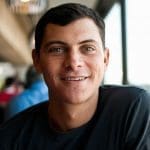 "I'd have to say Iceland is the most surreal place I've ever been.  The landscape has this majestic quality that makes you feel like you're on another planet.  You can hop in a car and drive for hours seeing nothing but the landscape changing shape.  It's jaw-dropping."
Matt Kepnes Nomadic Matt
4.  Mount Bromo
The most well known peak of the Tengger massif, Mount Bromo is an active volcano in East Java, Indonesia.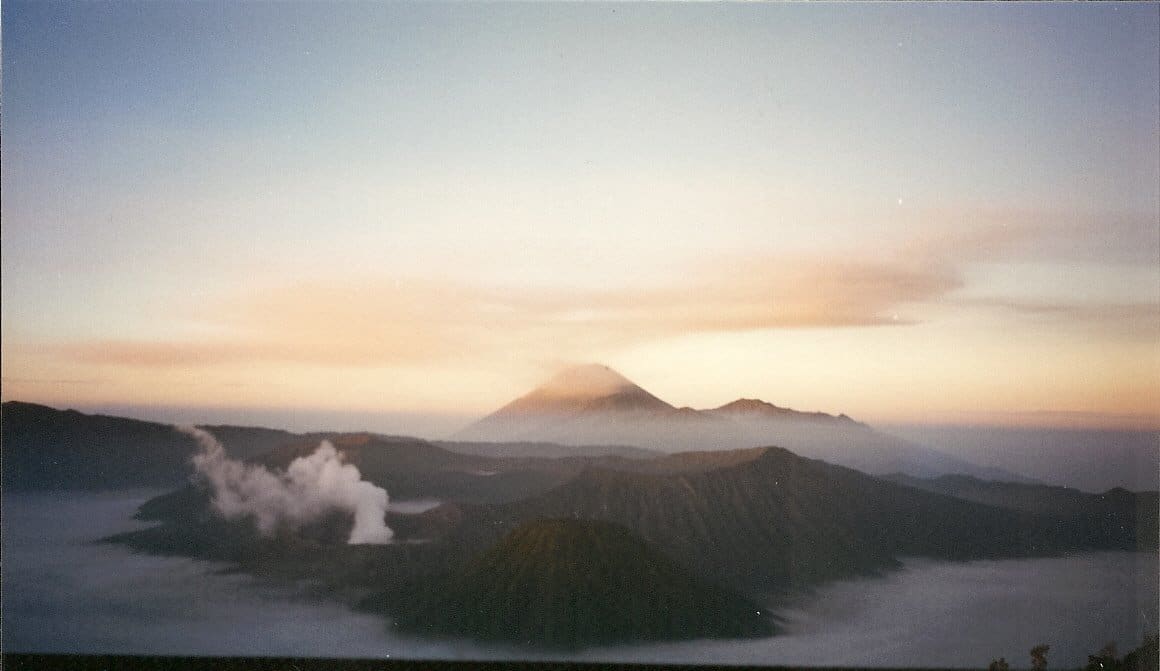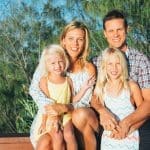 "One of the most surreal experiences I've had was sunrise over Mt Bromo in Java. My two girlfriends and I hiked up the mountain in the dark to get there on time and when the sun rose to peel back the cones of the volcanos sitting above the mist, I was transported to a place of complete presence and awe. I'd never seen anything so magical before. That was when I was 21 and I've been travelling for almost 20 years since. it inspired me to keep exploring what other incredible things the world had for me to experience."
Caz yTravelBlog
5.  Tanzania
World renowned and known as the safari mecca, Tanzania is an East African country that's home to the "big five" game animals.  Elephant, lion, leopard, buffalo and rhino reside here alongside Kilimanjaro National Park, home of Africa's tallest mountain.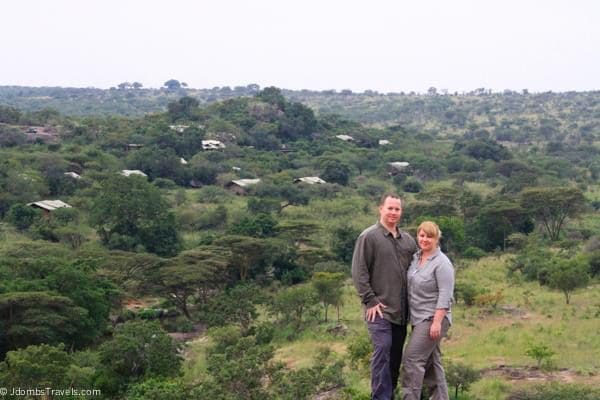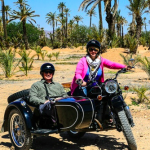 "It's usually pretty difficult for travelers who have racked up an enviable list of countries visited to tick off their favorite ones. We can name them without hesitation though and Tanzania is definitely in our top five. It's just surreal to go on safari and watch animals we grew up with in zoos doing their thing out in the wild. The crowds of safari vehicles were absent and we could go for hours in the Serengeti or Tarangire National Park without seeing any other people. It was truly a once-in-a-lifetime trip that ranks in the top five trips we've ever been on."
Jennifer & Tim Luxe Adventure Traveler
6.  Zhangjiajie National Forest, China
Affectionately known as the Avatar Mountains (and for good reason), this protected zone of China is where you'll find thousands of quartz and sandstone pillars, some of which rising to over 200m.  The forest is also home to stalactite and stalagmite caves, rivers, waterfalls and 2 natural land bridges along with many endangered plant and animal species.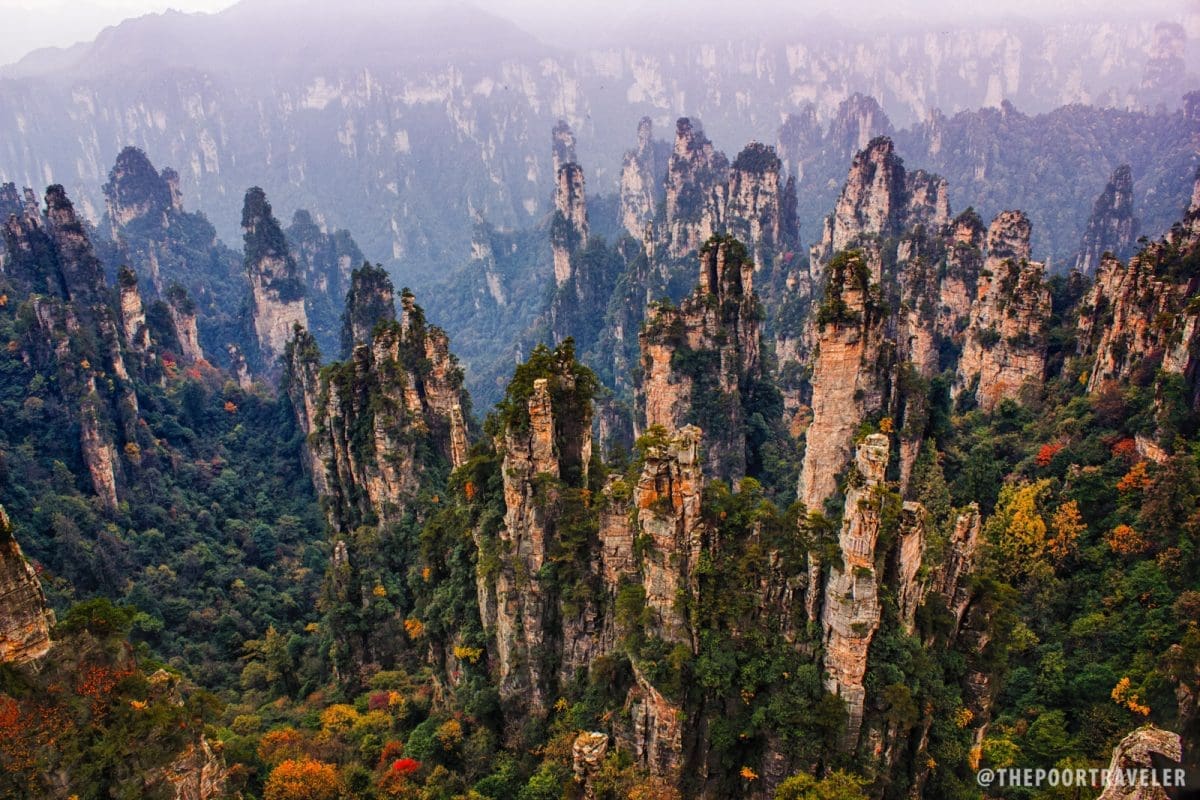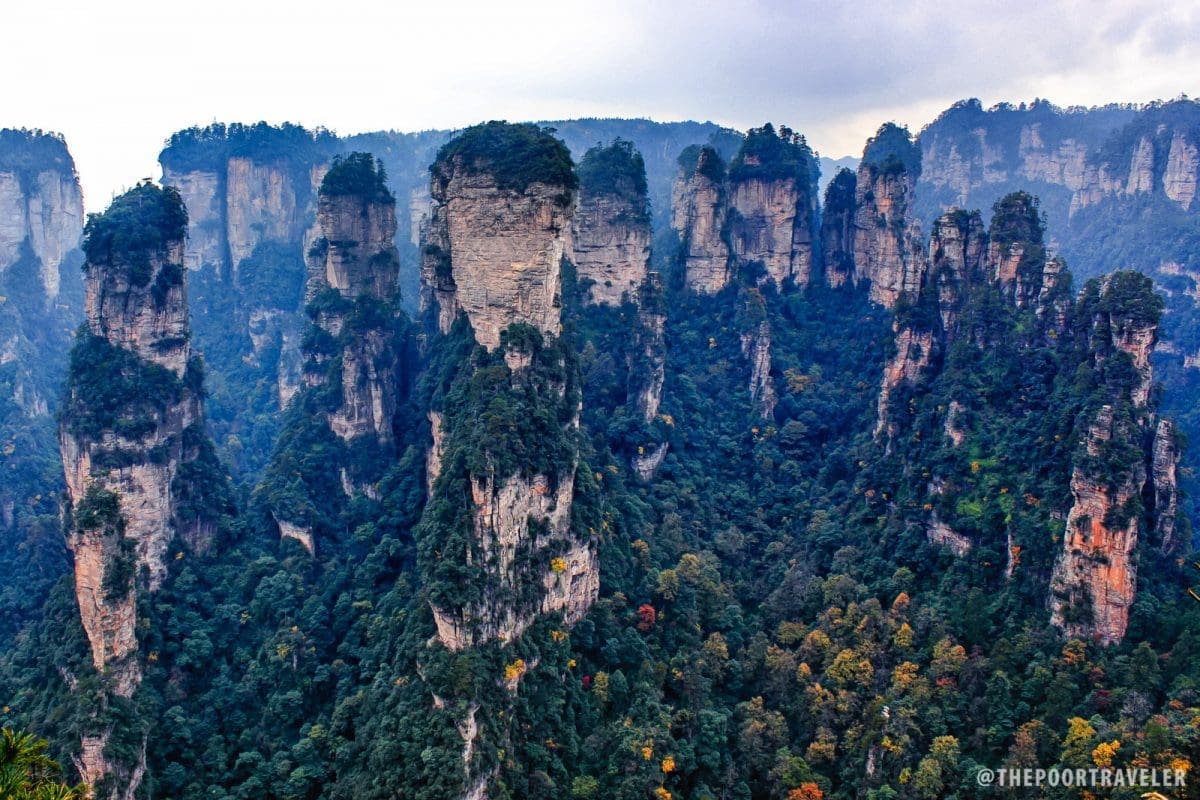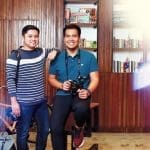 "After 6 years of traveling, nothing has even come close to the thousands of columns that rise in WULINGYUAN in Zhangjiajie, China. It is actually composed of four scenic and historic areas including the Zhangjiajje National Forest Park and Tianzi Mountain. In spring mornings, the clouds flood the base of these peaks, giving the illusion that these mountains float. More commonly referred to as the Avatar Mountains, this out-of-this-world landscape is rumored to have served as the inspiration for the floating Hallelujah Mountains of Pandora, the fictional moon that is the setting of the blockbuster James Cameron sci-fi AVATAR."
Yoshke Dimen & Vins Carlos The Poor Traveler
7.  Tankuban Perahu, Indonesia
30km north of Bandung you'll find another popular Indonesian tourist destination where you can hike or drive to the edge of the crater for an up close and personal look at the hot water springs and boiling mud.  You can even buy eggs cooked right on the hot surface!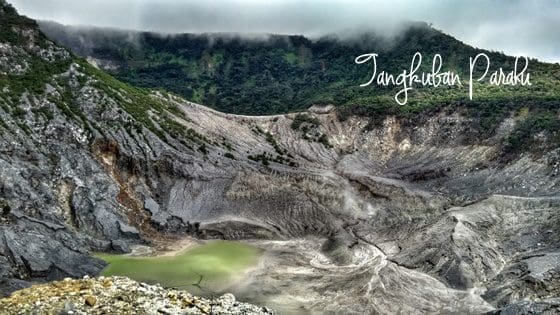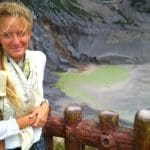 "Tangkuban Peraha is a volcanic mountain in Bandung, Indonesia. On it is a crater called Kawah Ratu which is a breathtaking site (especially being at such high altitude). It was the first time I had seen anything like this and it was certainly a surreal sight!"
Rachel Jones Hippie In Heels
8.  Norway
The Scandinavian country of Norway is known for it's hiking, skiing and fishing as well as it's spectacular mountains, glaciers and coastal fjords.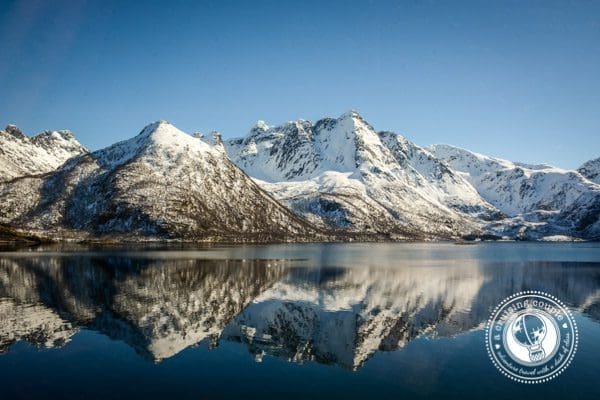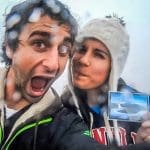 "The most surreal place we've ever visited was Norway. The dramatic scenery makes you feel like you're in another world–the way the snowy mountains tower over the crystal blue lakes, with brightly-colored houses dotting the coast. The juxtaposition of it all transports you into an otherworldly kind of beauty. Norway is easily one of our favorite countries, and we would travel back in a heartbeat."
Casey Siemasko A Cruising Couple
9.  The Dingle Pennisula, Ireland
Found on Irelands Southwest Atlantic coast, the Dingle Peninsula is known for both it's jagged cliffs and sandy coasts.  It's also home to diverse population of flora and animals alike.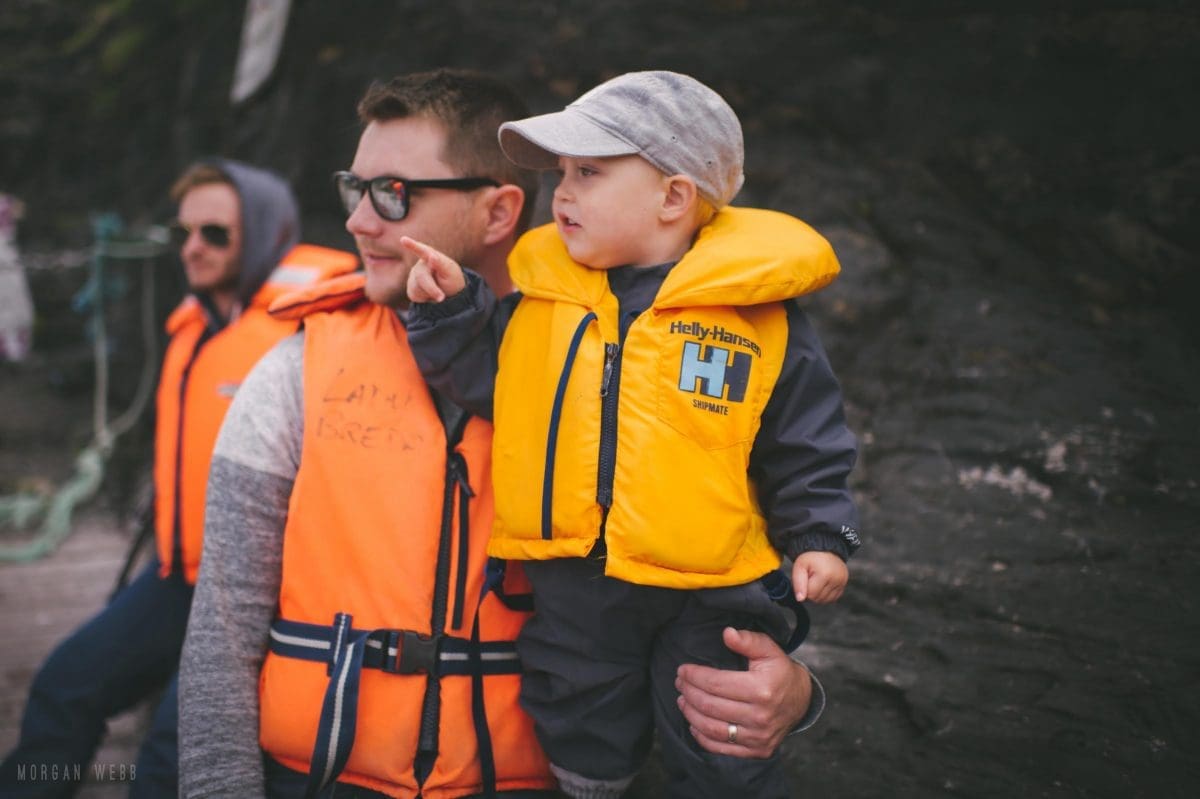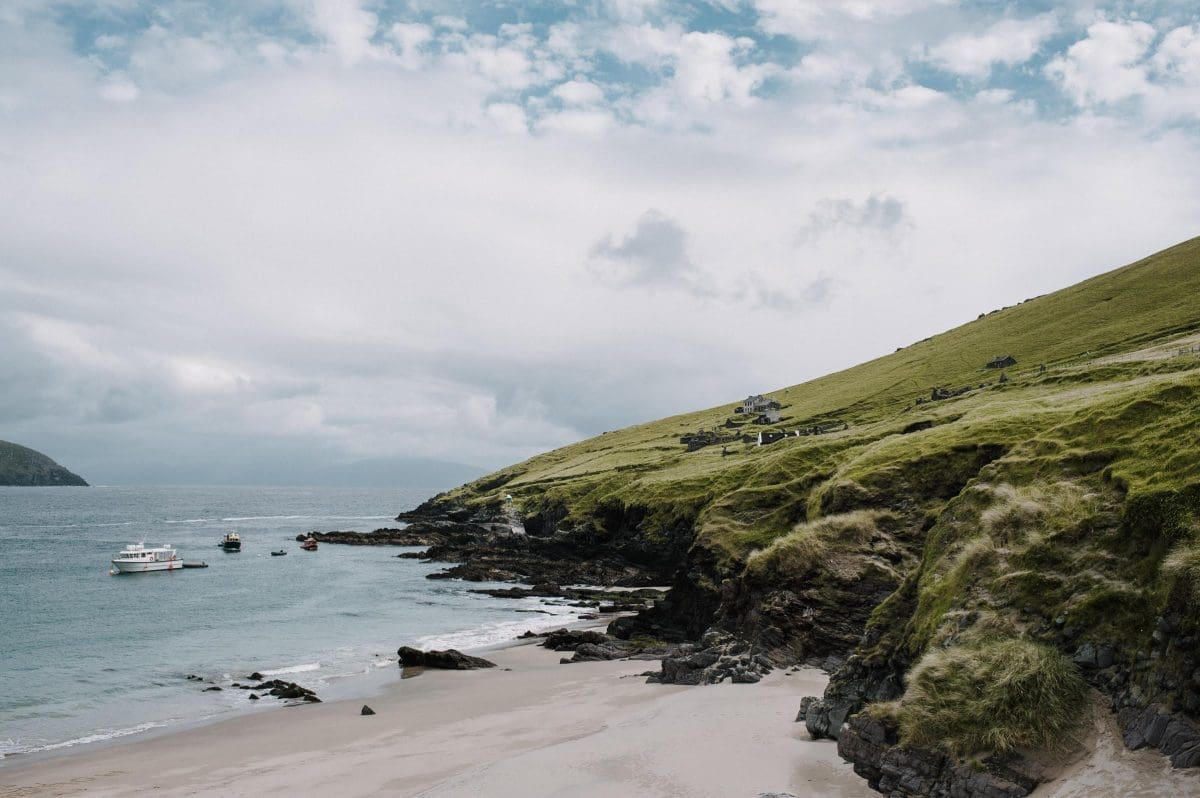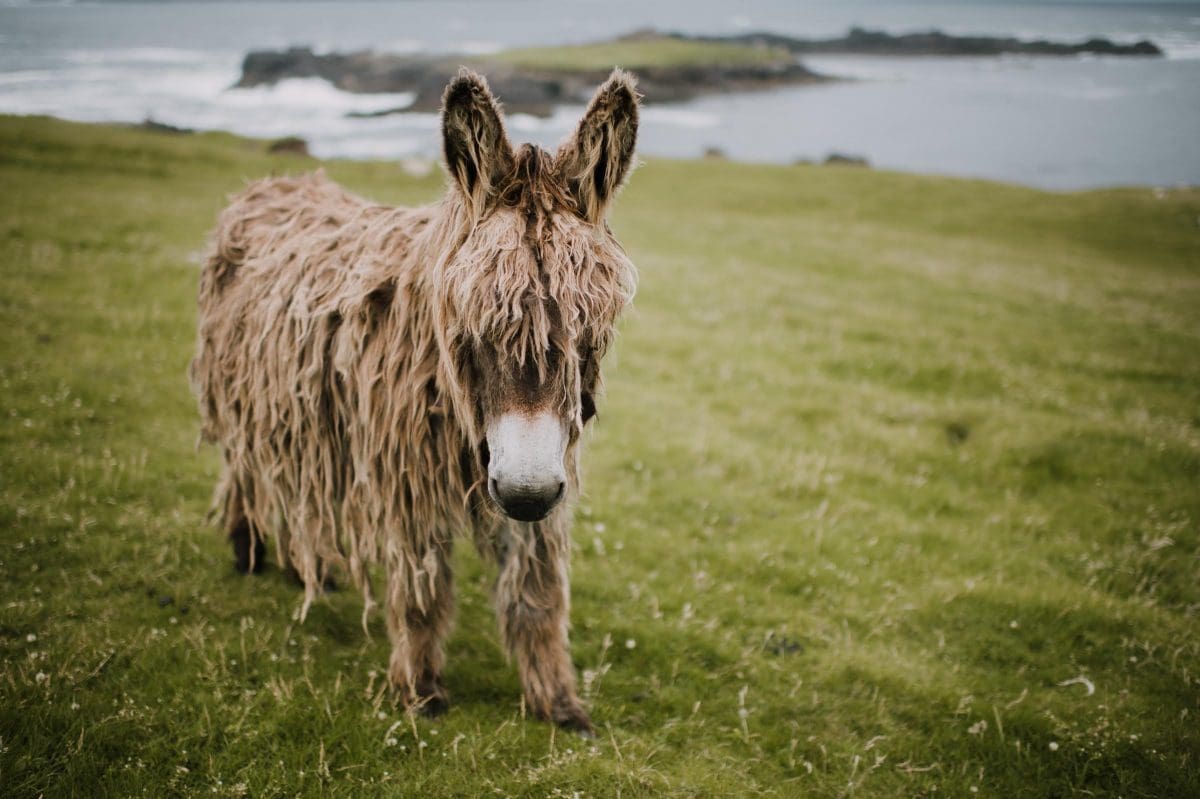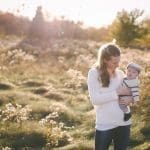 "Our favourite place by far, we've now been twice in 5 years. We even baptized our son in the area there when we visited last. We travel with our son, who is now 4, which is tough, but we make it work and is well worth it! Lots of wild life on the coast, fog and pure beauty. This island in particular is very remote. Took a boat to get over to and it has wild horses and sheep (of course lol)."
Morgan Morgan Webb Photography
10.  Cancun, Mexico
This Mexican city on the Yucatan Peninsula is, of course, known for its white sandy beaches, turquoise waters and active nightlife but after visiting Mexico ourselves this year, we can confidently say that what really makes this place special is the abundance of historical and ecological sites.  The Cenotes, ruins, underground river systems and diverse ecosystem are an adventurers dream.  In fact, we're already planning our next visit!
Yep, that's me (Sara), climbing 40′ out of a Cenote on a rope ladder!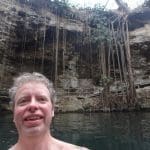 "I recently flew to Cancun, Mexico for a week and had one of my most surreal travel experiences after climbing the Mayan pyramid at Ek' Balam. I went swimming in a cenote for the first time, which is basically a natural swimming hole formed by the collapse of porous limestone bedrock. Pretty neat to be swimming with tree roots behind you and catfish swimming around you."
Jason Jason Tremere
11.  Machu Picchu, Peru
Most famous for it's Inca Trail, Machu Picchu is an Incan Citadel set in the Andes Mountains.  Renowned for it's unique buildings, panoramic views and it's sophisticated dry stone walls it's former use still remains a mystery which makes it all the more alluring to travellers from around the world.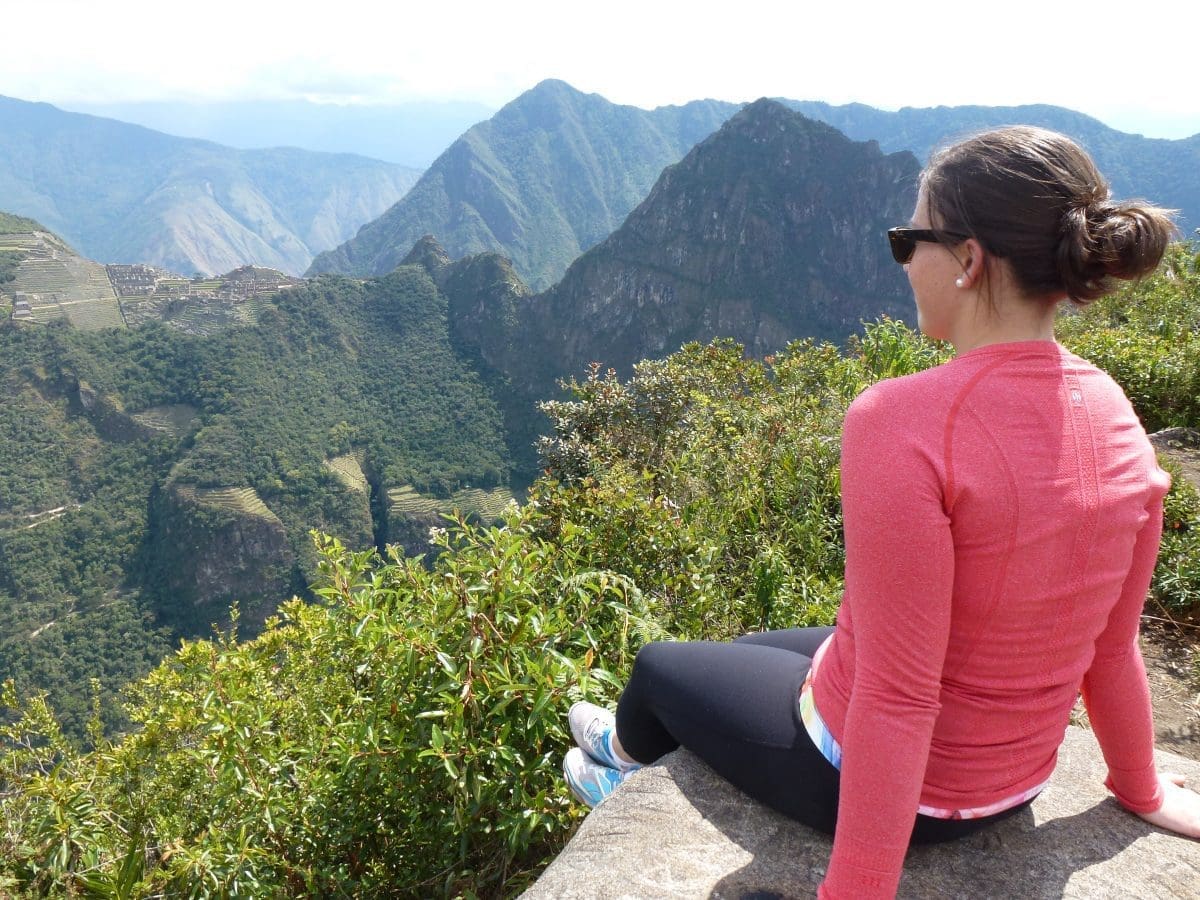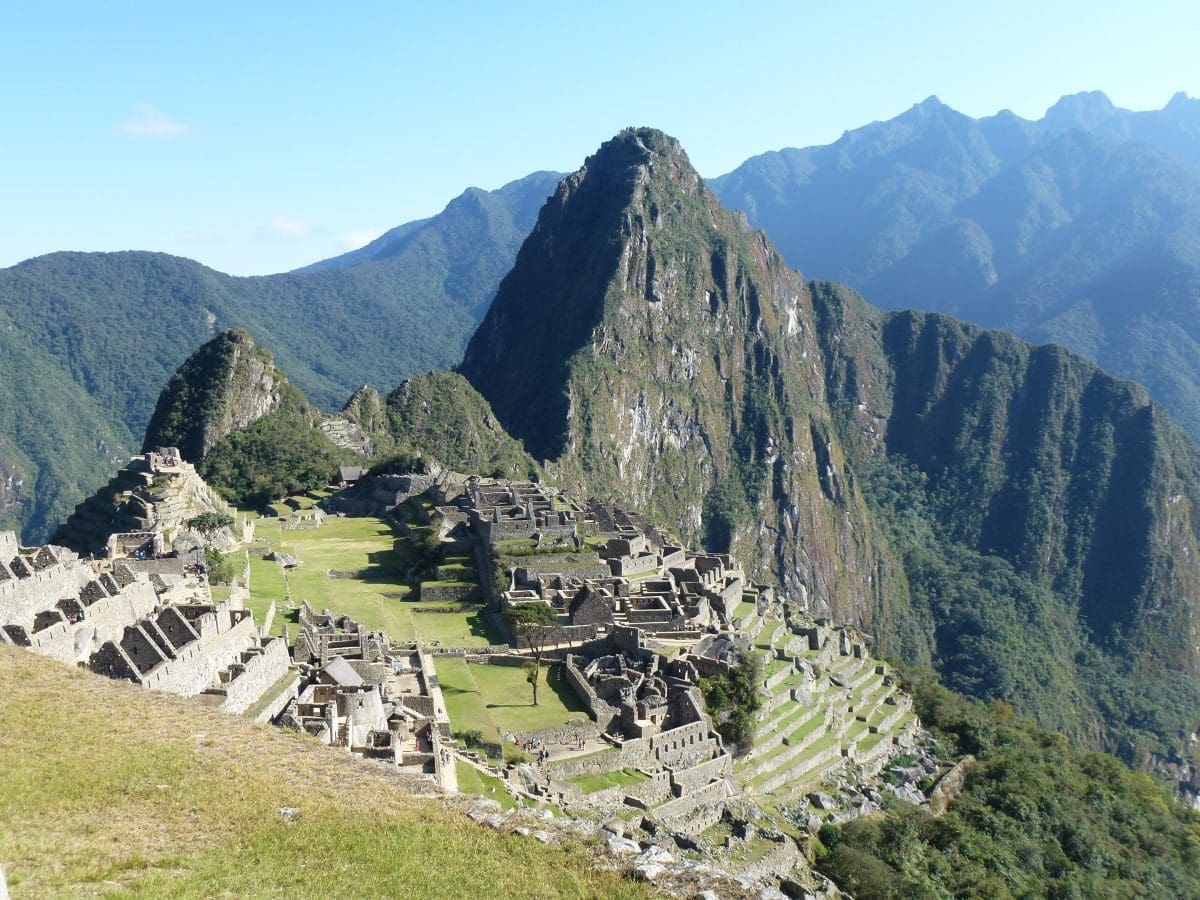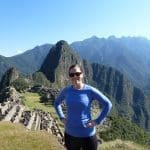 "Not your typical girls trip, but it was nothing less than spectacular! We had the idea a year and a half prior to going and still can't believe we actually went through with the trip. The day before finally making it to the top of Machu Picchu we climbed Mount Putu Cusi on a whim. the ladders were scary to say the least and the climb at high altitude was more than what we had bargained for but the view from the top looks directly at Machu Picchu – we couldn't have planned for, asked for or dreamt of a better appetizer. Very few people have seen Machu Picchu from this perspective, I am thrilled to say we did it!"
Jenna MacDonald There's a Shoe for That
12.  Greece
We couldn't possibly do a round up like this without including the trip that started this journey for us.  We've been to some incredible places together and separately but we both agree, our time in Greece was the beginning for us as a travel blogging couple.  Greece was spectacular in every way.  The history, first and foremost, was what struck us from the moment we arrived in Athens.  The islands (obviously) were incredible but we also visited some lesser known ares like Nafplio and Corinth, all of which had incredible historical and mythical tales to tell.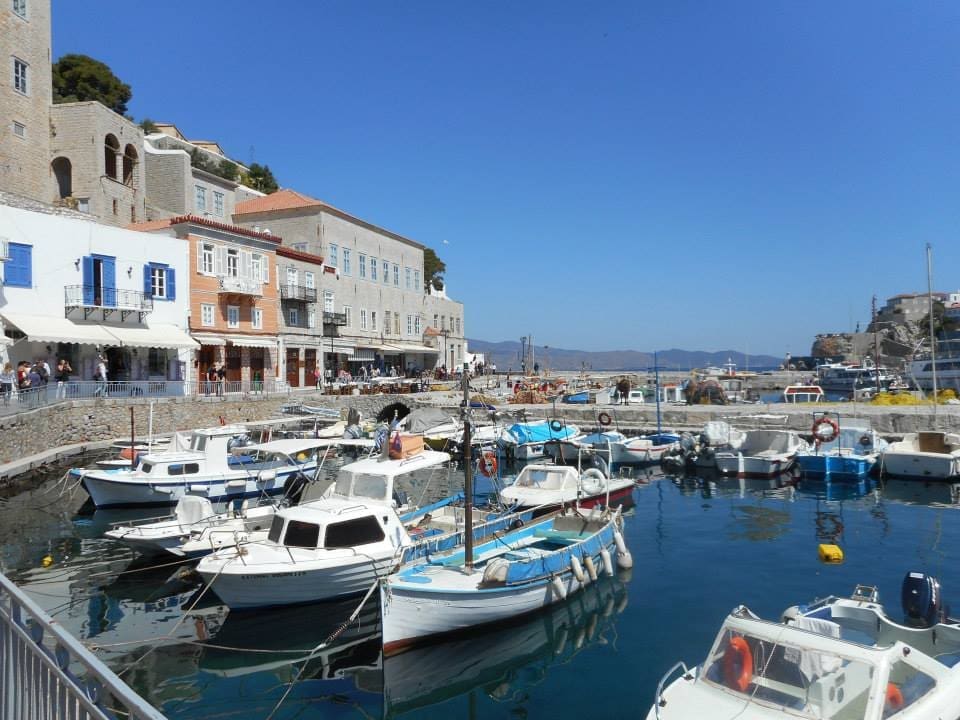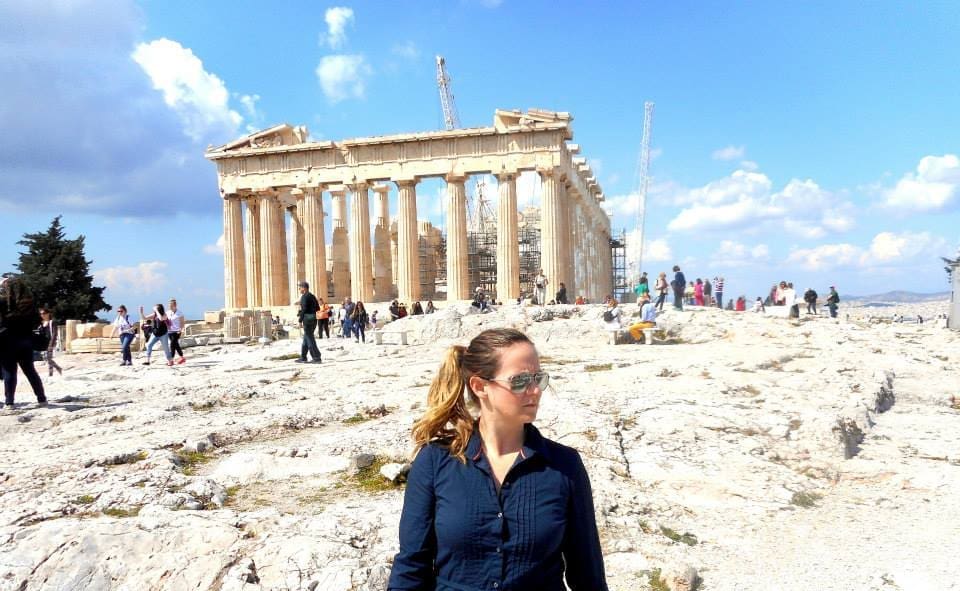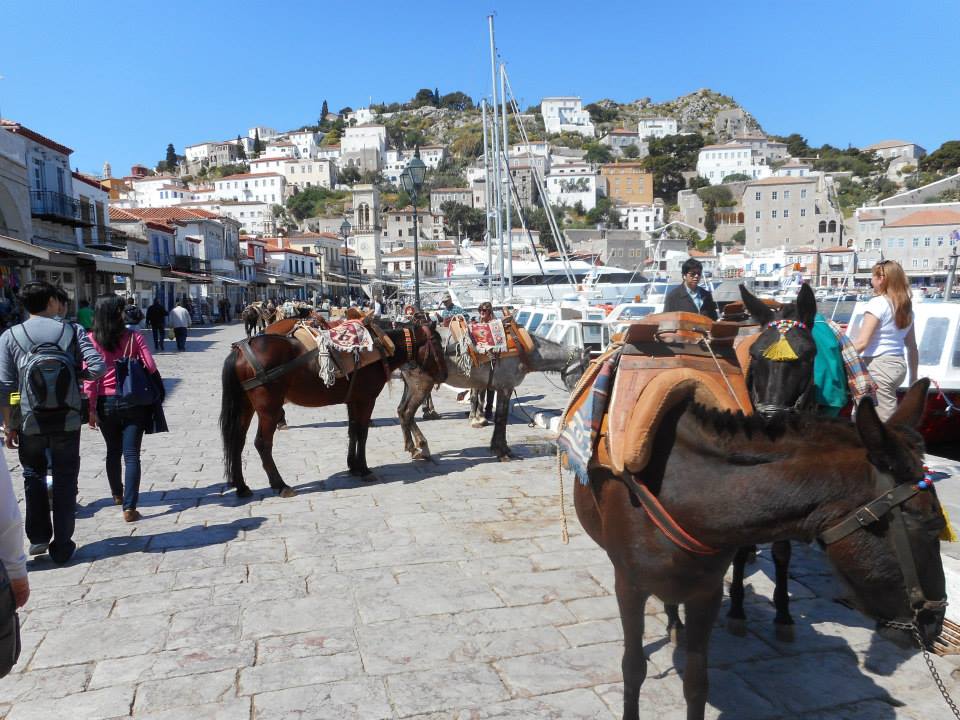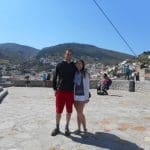 "Although we were both well versed in travel before we met, Greece was the first trip we took together and we had no idea then that our last minute trip to Europe would start us down a path that would lead us where we are today.  Greece changed us.  It ignited an insatiable wanderlust in us with it's incredible people, history, food and culture and we haven't stopped since."
Sara MacIsaac (that's me) Dashboard Living
We can't thank our fellow travel bloggers enough for taking the time to contribute to this post.  We are so inspired by each and every one of you and we sincerely hope that this collection will inspire you too, dearest blog reader.  The travel blog community is one that is vast and diverse but we're connected through our travels and couldn't be more thankful to be part of this incredibly inspiring community.
So now it's your turn.  What's the most surreal place you've ever visited?  Tell us about it in the comment and help us build our list!