Perfect Crispy Chicken Wings on the Grill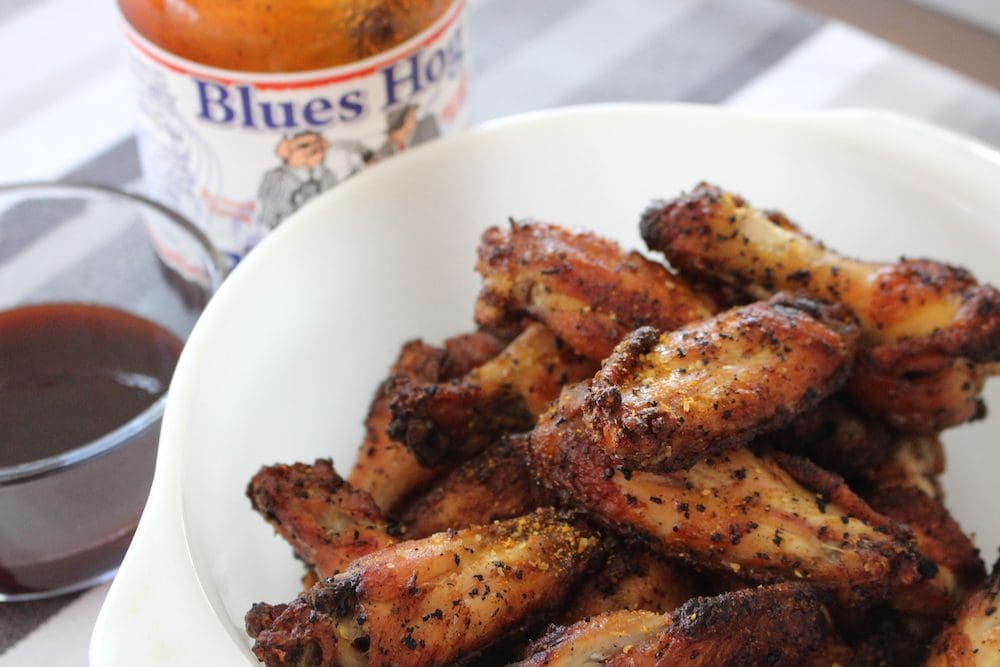 There's nothing better than crispy chicken wings but, without a fryer, they're tricky to get right.  Today we're handing over our secret weapon for making perfect crispy chicken wings on the grill without all the grease.  The truth is, I've never really liked chicken wings until now!  That's how good these are.
The Secret to Perfect Crispy Chicken Wings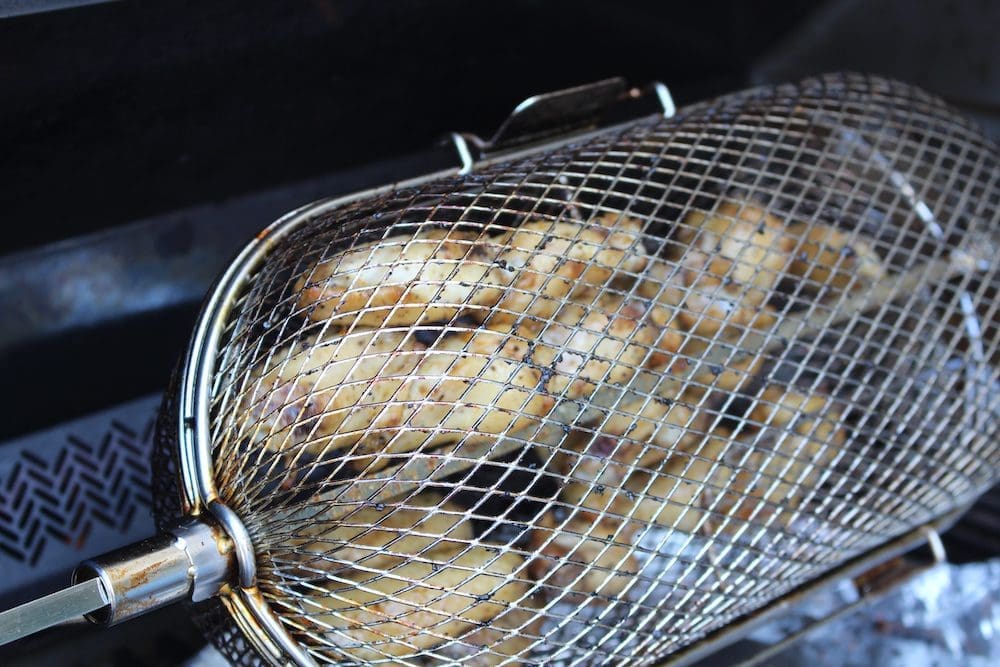 Seasoning, cook time, sauce and sides are all important when it comes to perfecting crispy chicken wings but the real secret is a grill basket.  We've been using the Napoleon grilling basket for the last couple of months and we're obsessed.  If you're local, you can pick one up for $69.99 at Warmth by Design.  You'll also need the rotisserie kit with the motor and parts if your grill doesn't have one.
[feature_box style="26″ only_advanced="There%20are%20no%20title%20options%20for%20the%20choosen%20style" alignment="center"]
Note: if you're purchasing a grill basket, check the specs and make sure your grill has the clearance to accommodate the height of the basket and that there's grooves for the rotisserie.  Most grills nowadays have these features, but check before you buy!
[/feature_box]
Prep Your Wings & Grill
Turn on the back and side burners only, leaving the middle grill (where you'll place your drip tray) off.  While you let the grill heat up, season your wings with your favourite spice blend.  We love the Suckle Busters chicken rub.  Toss them a few times and then load them into the grilling basket.  We've grilled more than 60 wings at one time inside this basket!
Grilling Basket Safety
Tighten the wing nuts carefully before you start grilling to avoid any awkward situations.  You'll also want to make sure you've placed a drip trey underneath the basket to catch the excess grease that comes off.  Once you've got your basket hooked up to the motor, you'll also need to check regularly to make sure the basket is turning.  We've noticed that the rob can back out slightly as the food moves around which causes the rotisserie to stop to turning.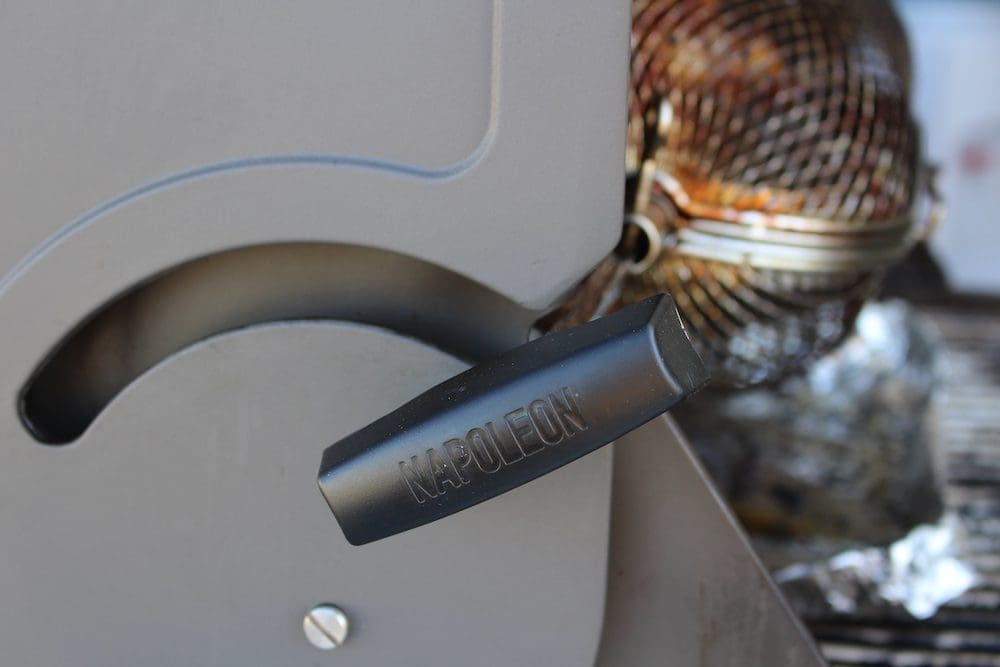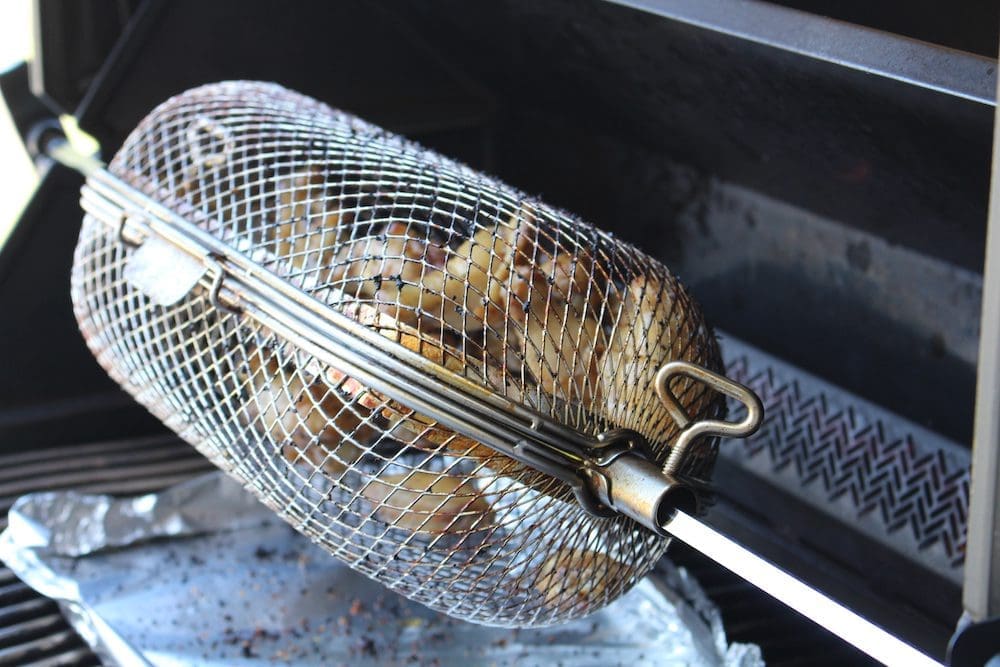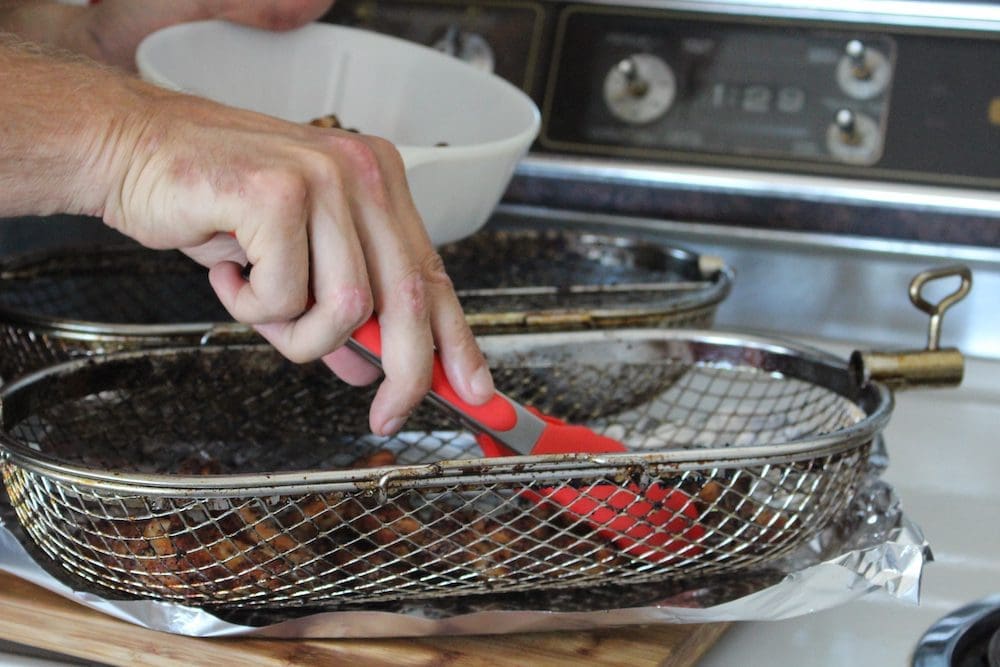 Once your wings are grilled to crispy perfection, use heavy duty oven mitts to remove the basket and unwind the wing nuts.  The basket is VERY HOT!  Carefully transfer the crispy chicken wings over to a serving dish and toss with your sauce of choice.  We actually prefer to serve sauce on the side but hey, it's your choice!
Crispy Chicken Wings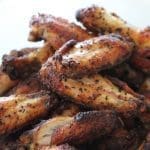 Perfectly grilled crispy chicken wings with less fat and more flavor.
1 lb chicken wings (split)
2 Tbsp Suckle Busters Chicken Rub
1/4 cup Blues Hog Orginal BBQ Sauce
Preheat the grill using only the back and side burners, leaving the middle grill off (where the basket will be)

Season chicken with rub and toss to coat

Place the chicken wings in the grill basket and secure the wing nuts in place

Place the grill basket on the grill, attach the motor and turn it on. Make sure you place a drip tray under the grill basket

Cook for 30 mintues or until chicken wings are golden brown, crispy and cooked through

Serve with Blues Hog Original BBQ sauce
Perfect Pairings
These wings are fabulous as an appetizer, snack, or served as a main course.  We love pairing crispy chicken wings with our now famous Mexican street corn and a potato salad.  It's the perfect summer meal!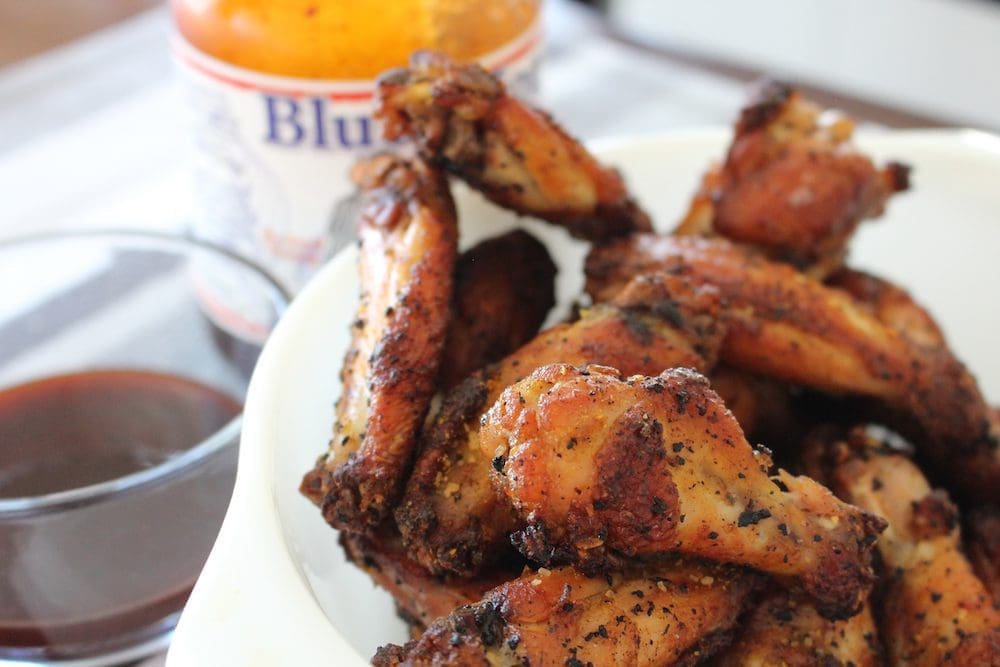 Are you trying these crispy chicken wings?  We'd love to hear about it!  Leave a comment below.
This post is sponsored by Warmth by Design and BBQ Heaven as part of our Thrill of the Grill series.  We love collaborating with awesome local businesses and sharing them with you but, as always, all opinions are always our own!