How To Spend A Perfect Day in The White Mountains of New Hampshire
When Muddy Paw Sled Dog Kennel invited us to join them on a dog sled tour during our trip to New Hampshire it was an easy yes for us.  If you've been reading a while you already know that I, more often than I should admit, prefer the company of our four legged friends to humans so while this is a post about how to spend a perfect day in the white mountains consider this your fair warning.  It's dog heavy!
[video_player type="youtube" style="1″ dimensions="853×480″ width="853″ height="480″ align="center" margin_top="0″ margin_bottom="20″ ipad_color="black"]aHR0cHM6Ly95b3V0dS5iZS9vMExXTVdSeFVBWQ==[/video_player]
The White Mountains have been on my radar for as many years as I've been seriously hiking and, without giving away too much, that's well over 15 years.  This mighty mountain range covers nearly 9,000km and is home to an endless list of activities and is famous for its skiing opportunities (which everyone knows) so we wanted to show a different type of itinerary.
We call this one Sleds, Snowshoes and Sustenance…
WHERE TO STAY
We arrived in New Hampshire are 6pm in the evening and checked into the Sugar Hill Inn, a country charming inn conveniently just minutes from Franconia.
WHERE TO EAT
Sugar Hill Inn
If fine dining is what you're looking for, the award winning Sugar Hill Inn is the place to eat.  We enjoyed a 5 course meal during our stay and, if you're a guest of the inn, you'll also love the course breakfasts.
Dutch Treat
Unassuming and understated to say the least.  When we walked in, we considered turning around – the atmosphere left a lot to be desired and although there were cars in the yard, there were only a couple of folks bellied up to the bar when we arrived.  But, for the record, we're glad we decided to stay.  The BURGERS are to die for!
Shilling Beer Co.
It's no surprise to anyone who knows us that we found a brewery during our stay.  The Shilling Beer Co. was recommended to us by one of you actually, but we stumbled onto it accidentally while perusing the cute town of Littleton.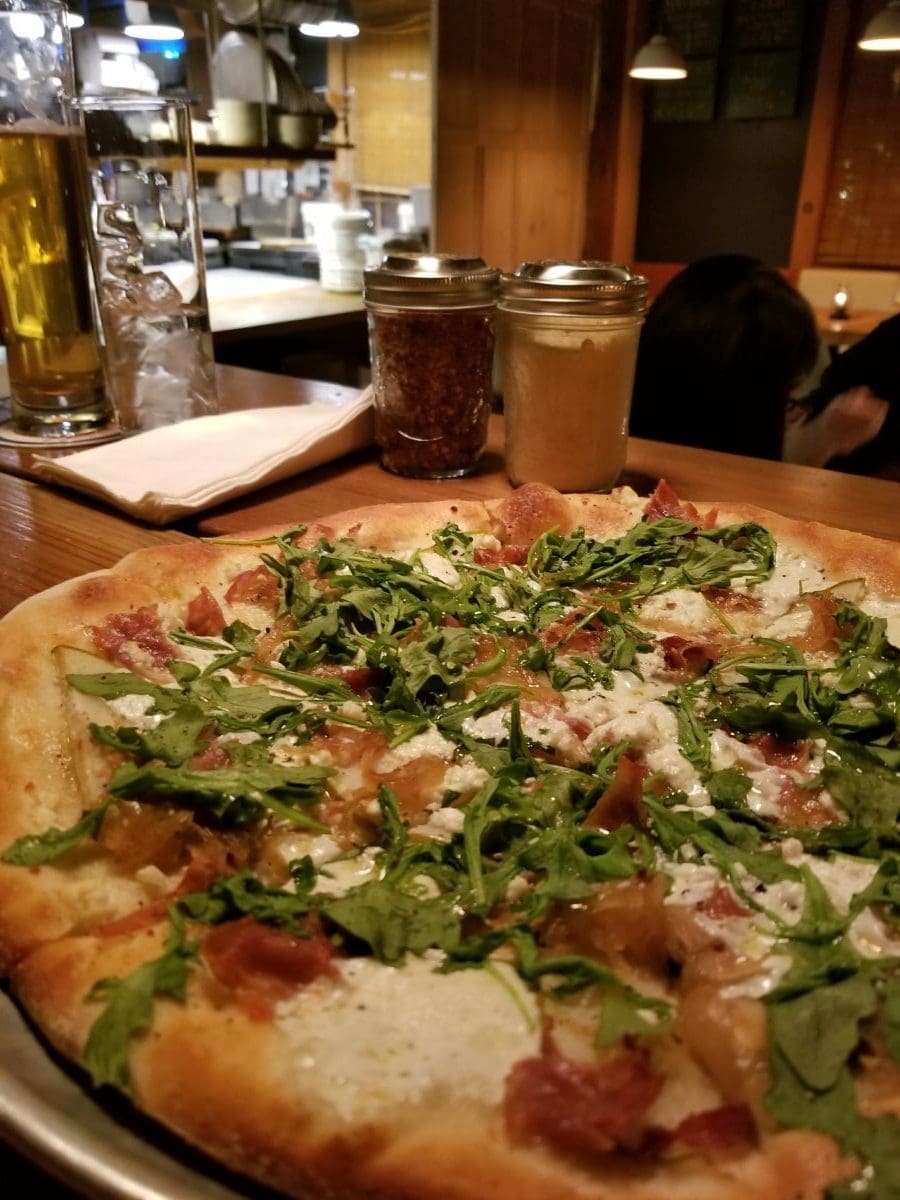 WHAT TO DO
Muddy Paw Sled Dog Tours
OK, this is where it get amazing.  Dog sledding is one of those things that I've always wanted to do but just never had an opportunity to do it. Muddy Paw Sled Dog will forever hold a very special place in my heart and you can bet your last dollar that when I find myself back in New Hampshire I'll be stopping by again and again.  What an amazing experience!
If you're like me and have questions or concerns about dog sledding, I did my due diligence on this one, asked a million questions, and got the inside scoop – check that out here.
This blog post dives deep into what you need to know about dog sledding – including debunking some common myths.
Franconia Notch State Park
You cannot, I repeat CANNOT, go to the White Mountain region without exploring one of the incredible state parks.  We opted for Franconia because it was so close to where we were staying.  We strapped on our snowshoes, picked a trail and enjoyed the most beautiful afternoon!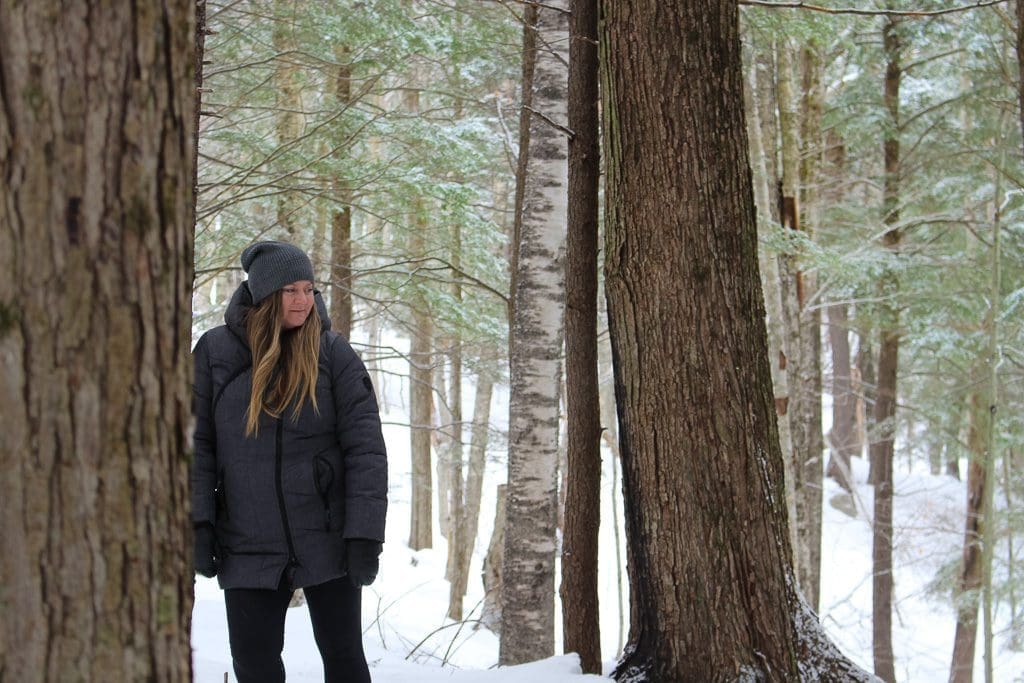 This one is a short itinerary but trust us, if you spend the morning with the dogs and the afternoon snowshoeing or hiking in the mountains you'll have had a fully exhilarating and equally exhausting day that will leave you feeling full, connected and restored all at the same time… or maybe that's just me.
Have you been to the white mountains?  What was your experience like?
xoxx
Sara