HOW TO SPEND A PERFECT DAY IN CAMDEN, MAINE
Until now, our limited knowledge of Maine consisted of getting from Nova Scotia to Millenocket to hike Mount Katahdin in Baxter State Park.  We've done this, as a family, a total of 5 times now but have never ventured beyond so when the opportunity to explore more of Maine presented itself, it was a quick yes.  Our time was short, just 24 hours, so our goal was clear; Spend a perfect day in Camden, Maine and enjoy every moment.
This charming coastal town has the best of both worlds, sitting on the water and shadowed by the mountains!  With it's friendly people, quaint feel and endless supply of activities to enjoy we squeezed in as much as we could.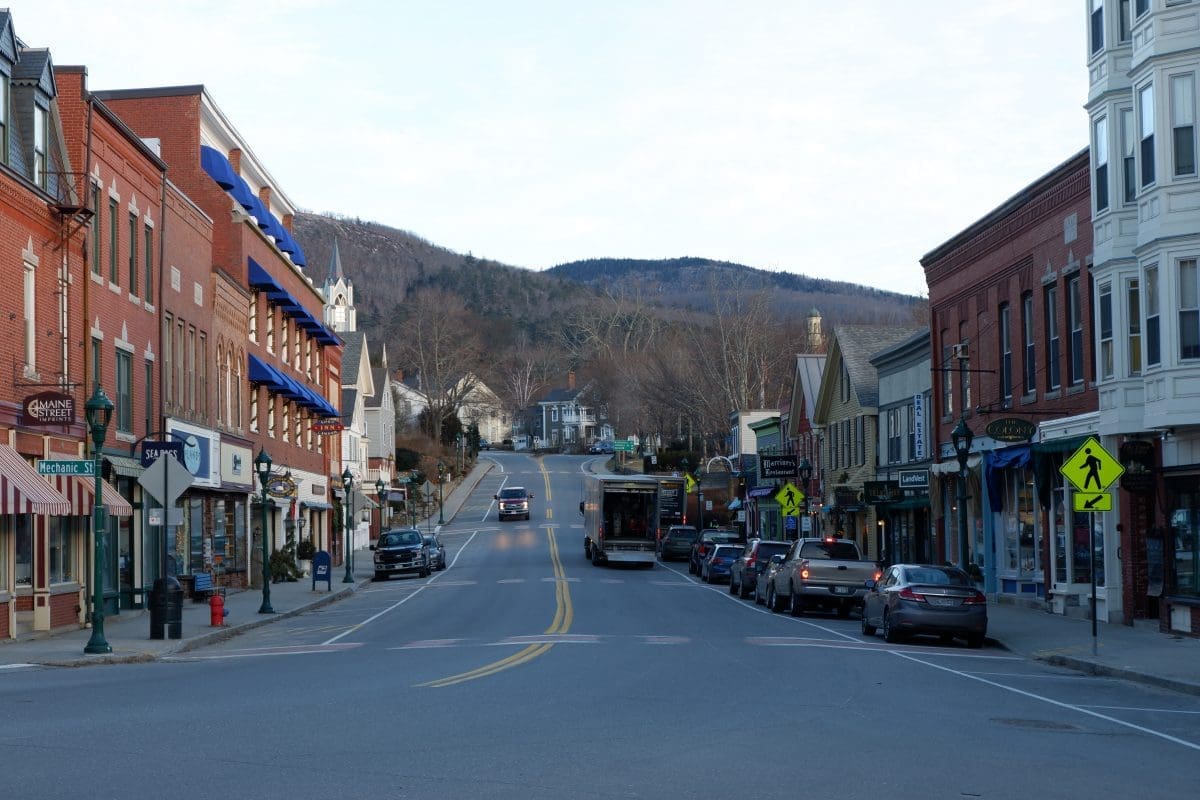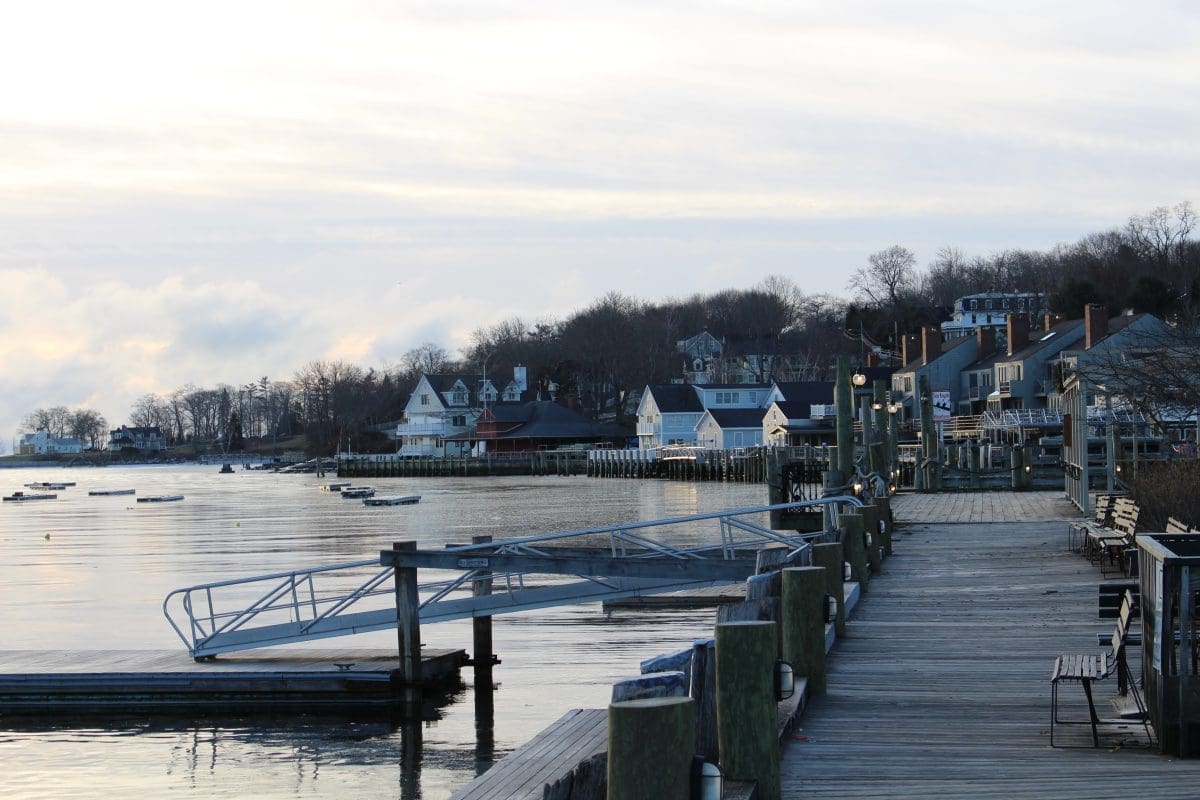 WHERE TO STAY
Hartstone Inn & Hideaway
We stayed at the lovely Hatrstone Inn & Hideaway and would highly recommend you do the same.  It's got everything you need for a luxurious stay from fine linens to world class cuisine and it's a short 2 minute walk from harbour!
WHERE TO EAT
Camden Deli: Dining with a view
Small as it may be, Camden Maine is also known as a culinary mecca for the foodie's of New England and we quickly learned why.  We opted first for a casual, light lunch at the Camden Deli which is conveniently located right on Maine street and has a surprise for it's guests!
From the front, it looks like any other Deli on the main drag but as you enter, you'll see what all the fuss is about.  Aside from their gourmet sandwiches (which were very good), the back of the deli is a full bank of windows overlooking the Camden Harbour and the harbour falls.  Breathtaking!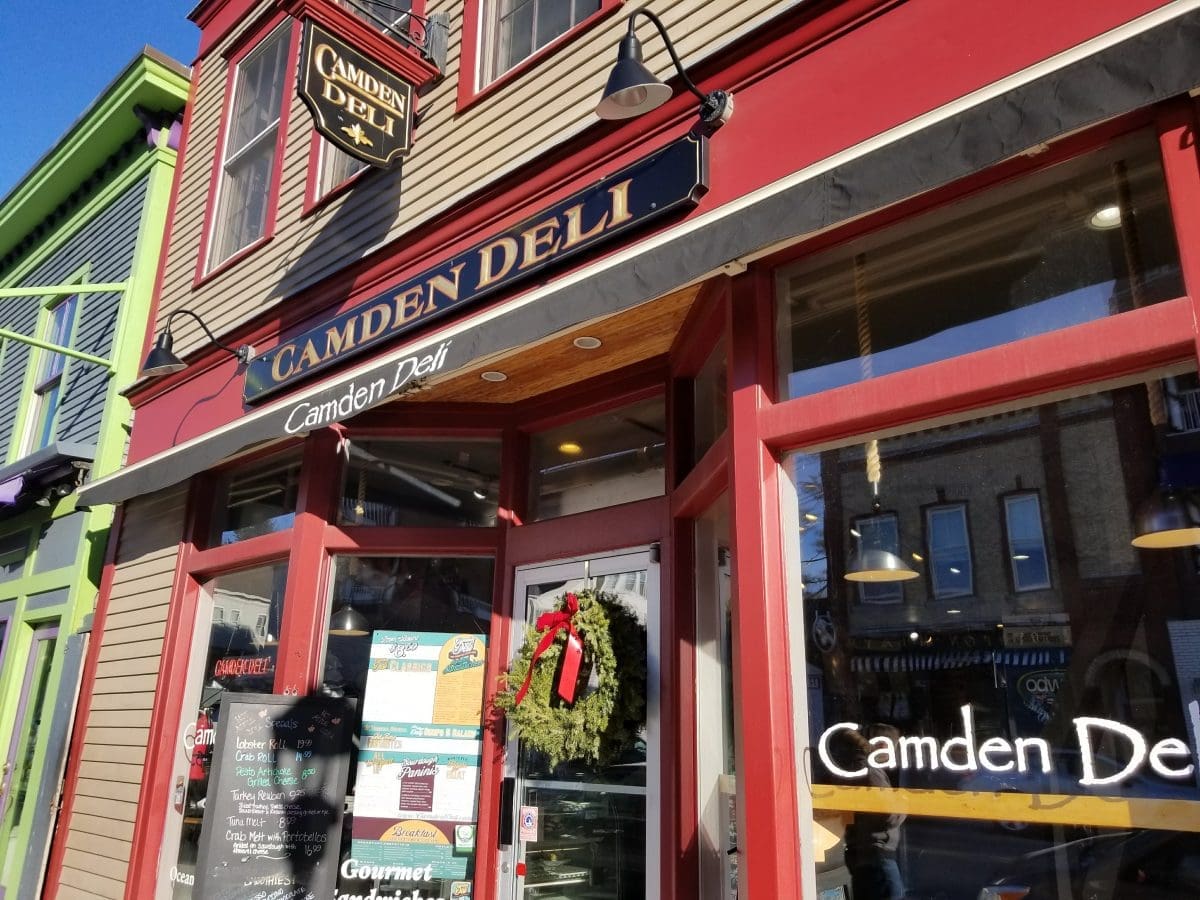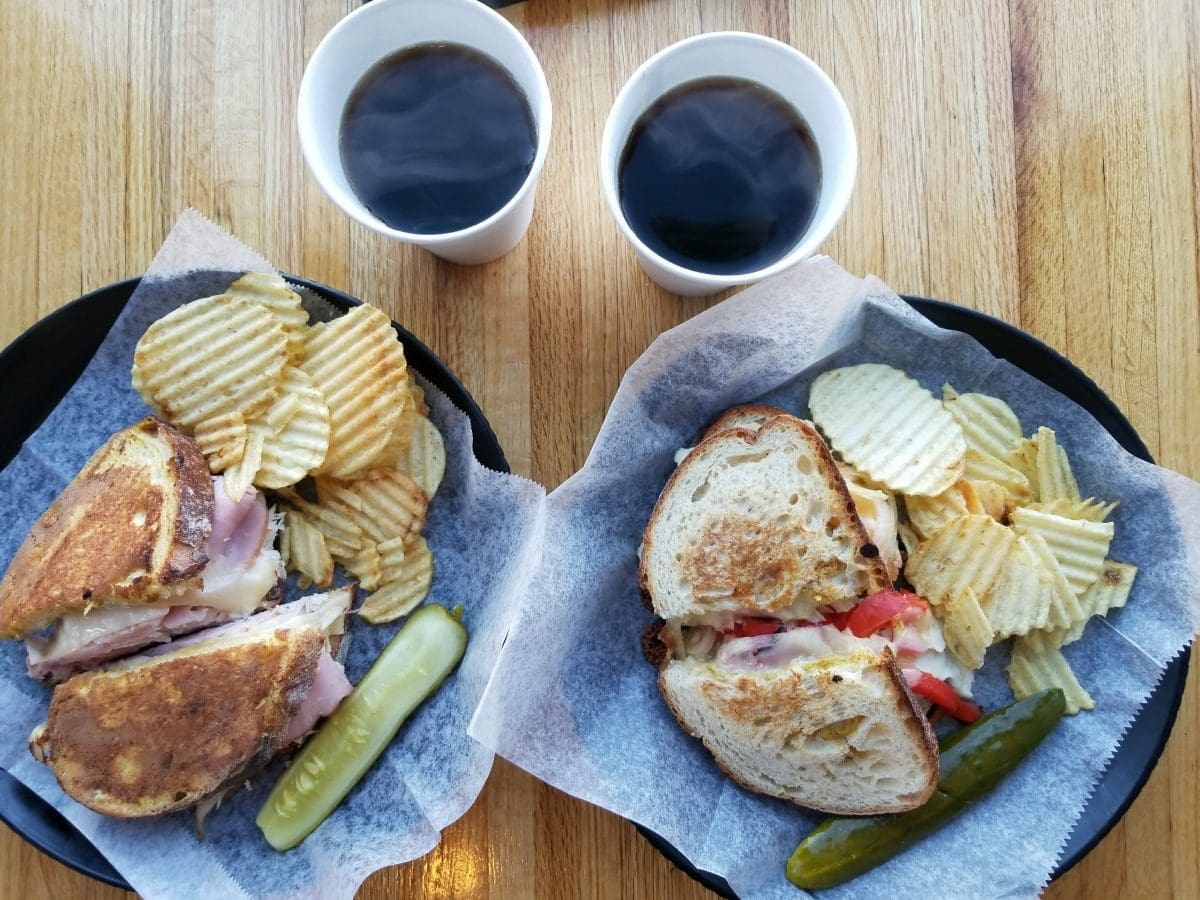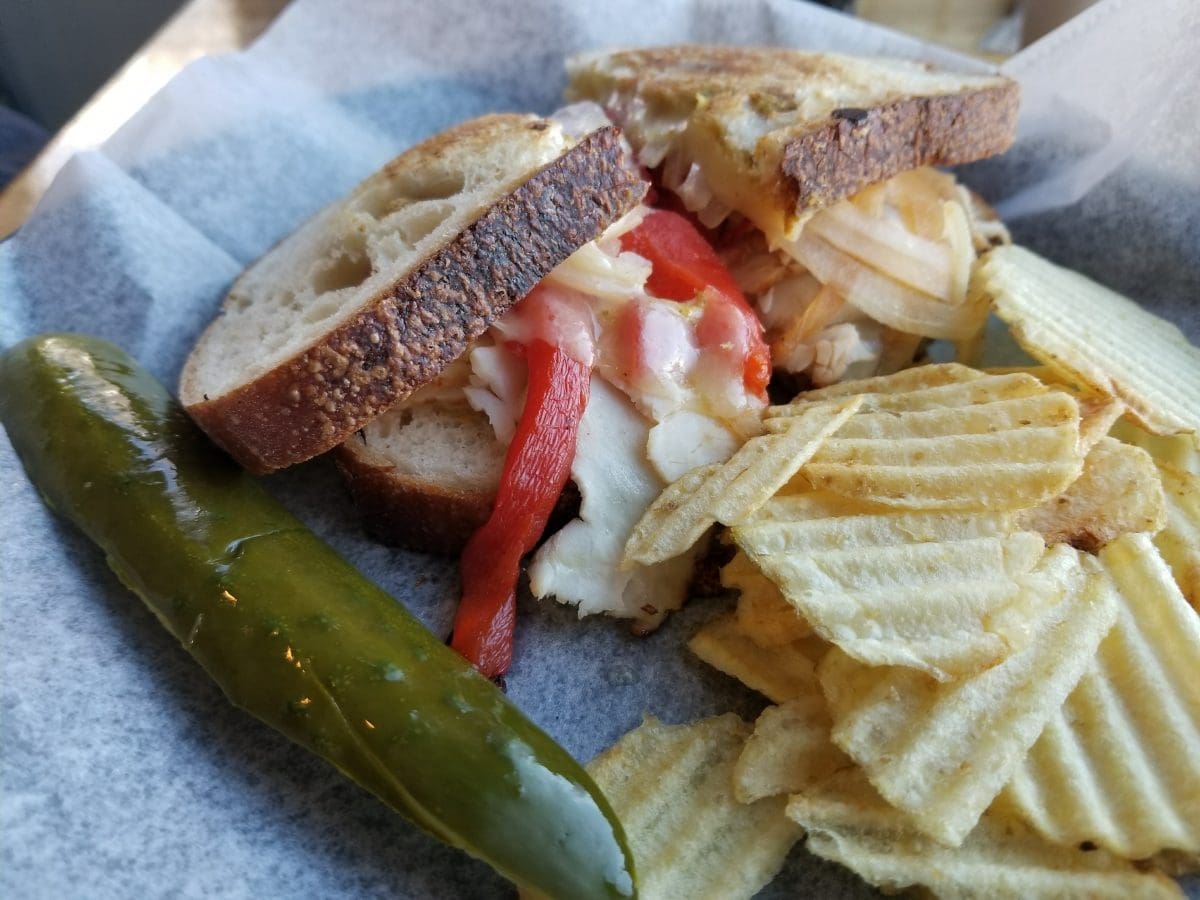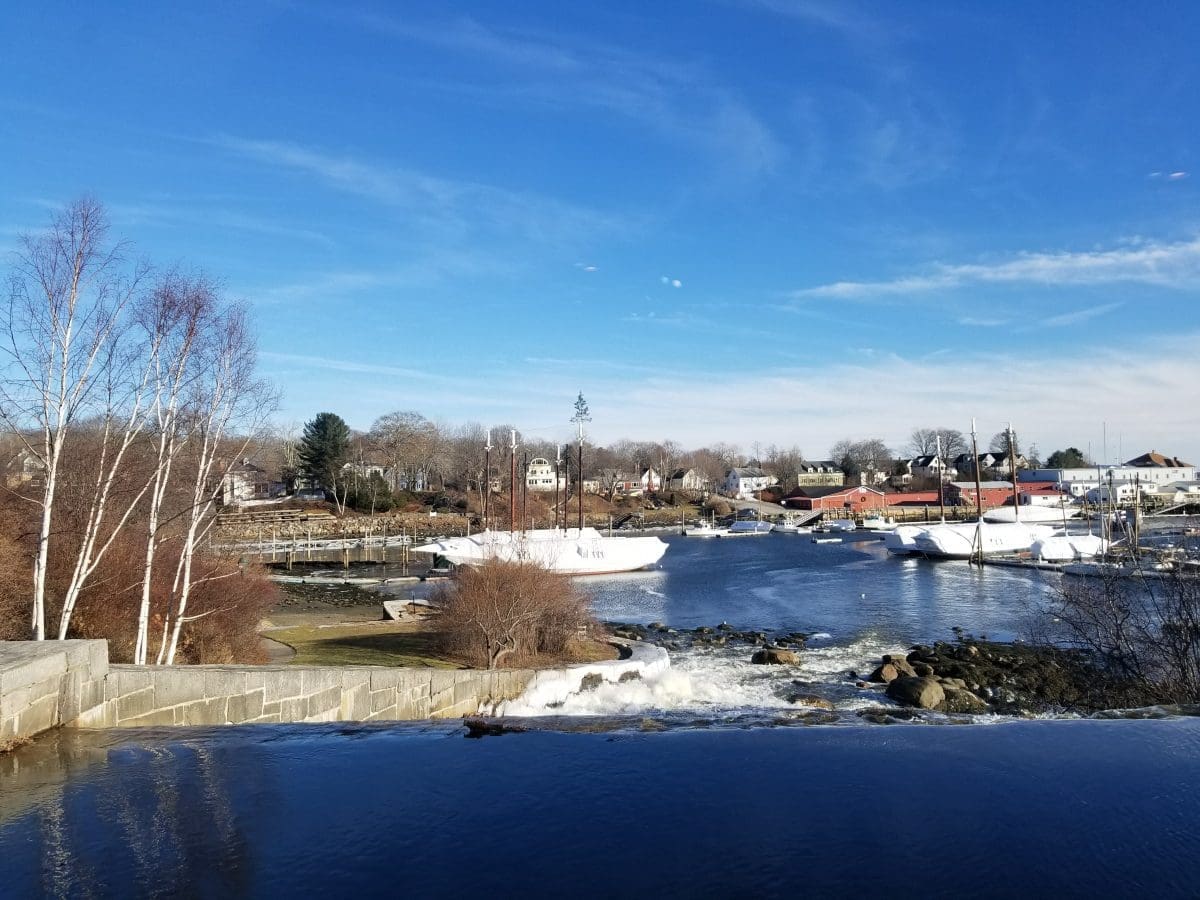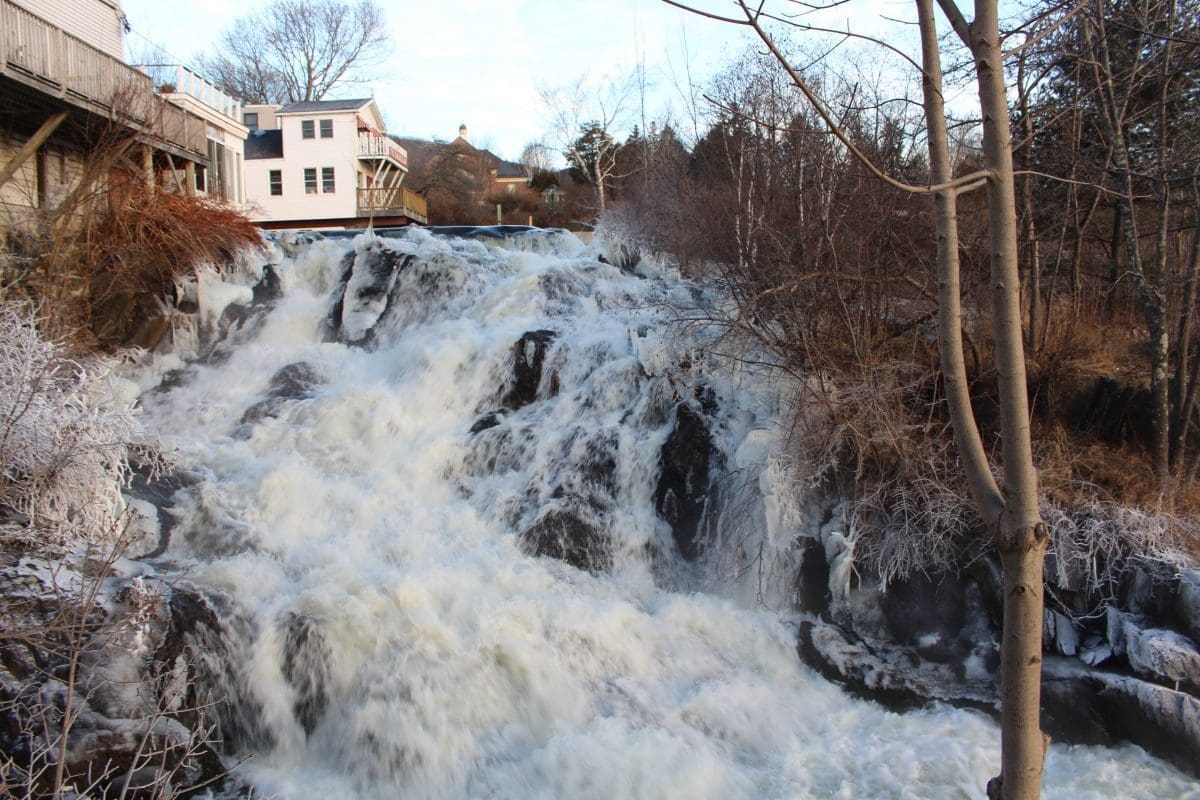 Hartstone Inn & Hideaway: Chef's Tastings & Course Breakfasts
If we've learned anything over the last couple of years it's that when there's a Chef's tasting available – take it.  The food at the Hartstone is outstanding and if you visit Camden without enjoying a meal crafted by Chef Michael you'll be missing the highlight of your trip!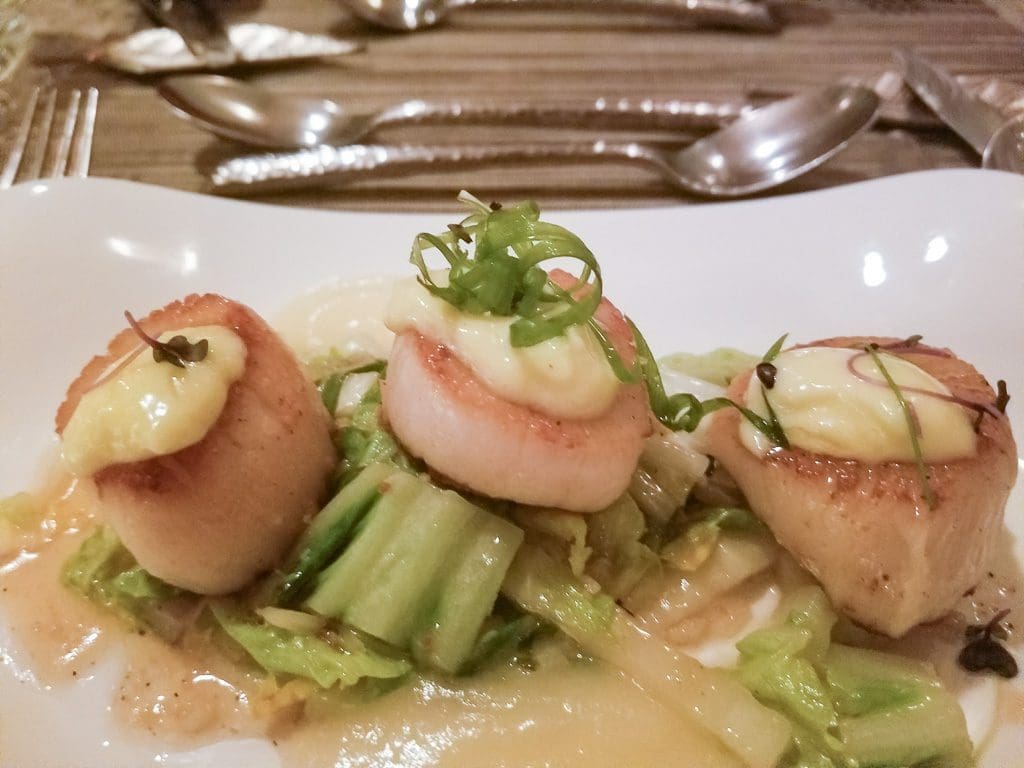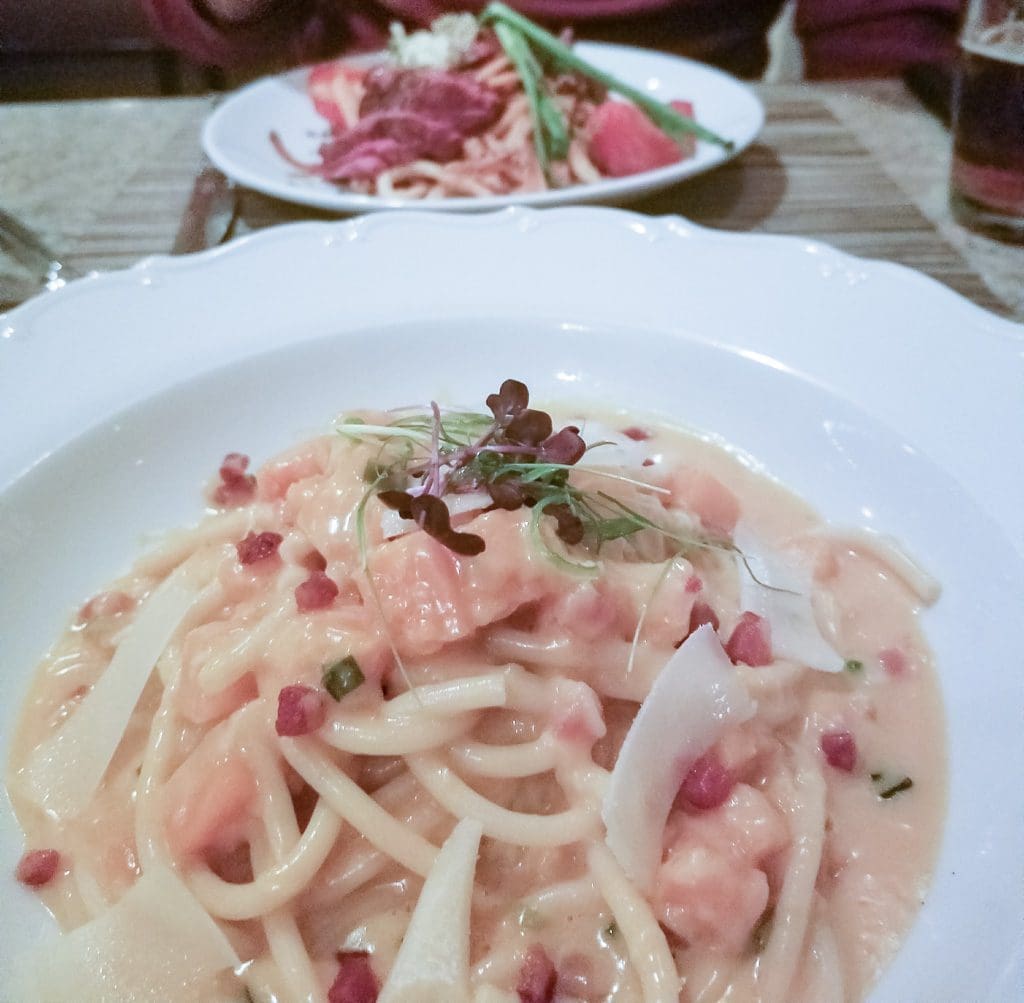 WHAT TO SEE & DO: Tasting, Touring & Tolting
Seadog Brewing Co: A local tasting
We couldn't bypass the local brewery without stopping in for a flight.  Also located on Maine street just steps from the deli we found ourselves sipping away at the award-winning brews and doing a little taste comparison to our own Nova Scotia brews.
Personally, I like a stronger beer but the mild taste of most of these brews will appeal to the majority!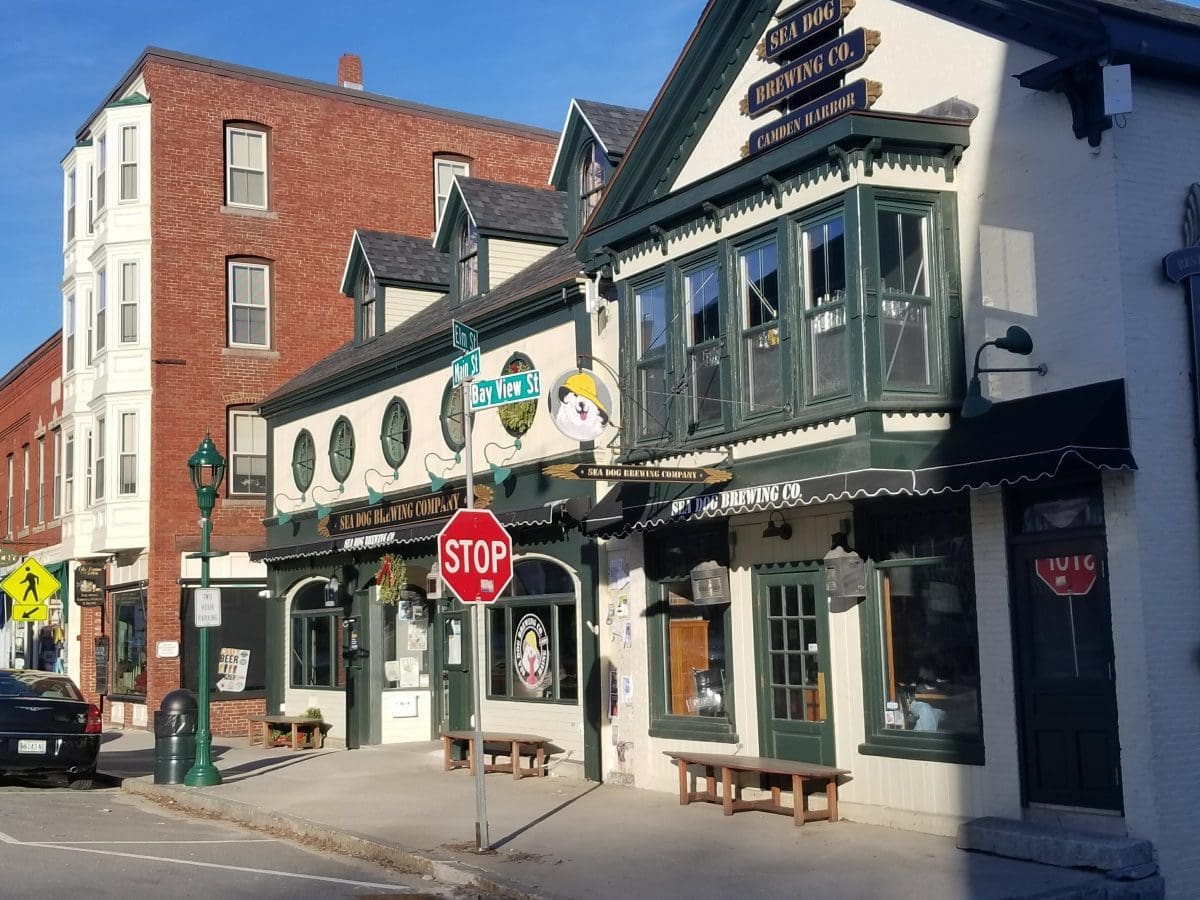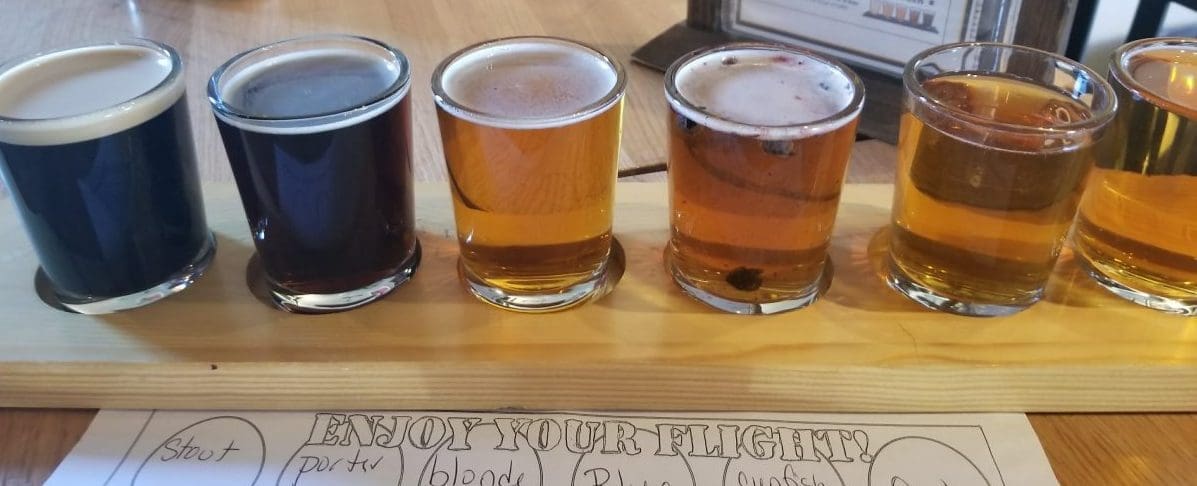 Pepperhill Farm: Icelandic Horseback Riding
The small but mighty horses (not ponies) are native to Iceland and uniquely known for their 5 natural gaits (other horses only have 3 or 4).  The "Tolt", among other things, is what makes these guys so special and that's what we learned!
Pepperhill farm offers adult lessons and trail rides 7 days a week and we would highly recommend this one of a kind experience.  Tolting is a four-beat gait where the hooves touch the ground in the same sequence as the walk, but faster.  It's like speed walking and incredibly smooth!  Nothing like the trot or canter most of us are use to.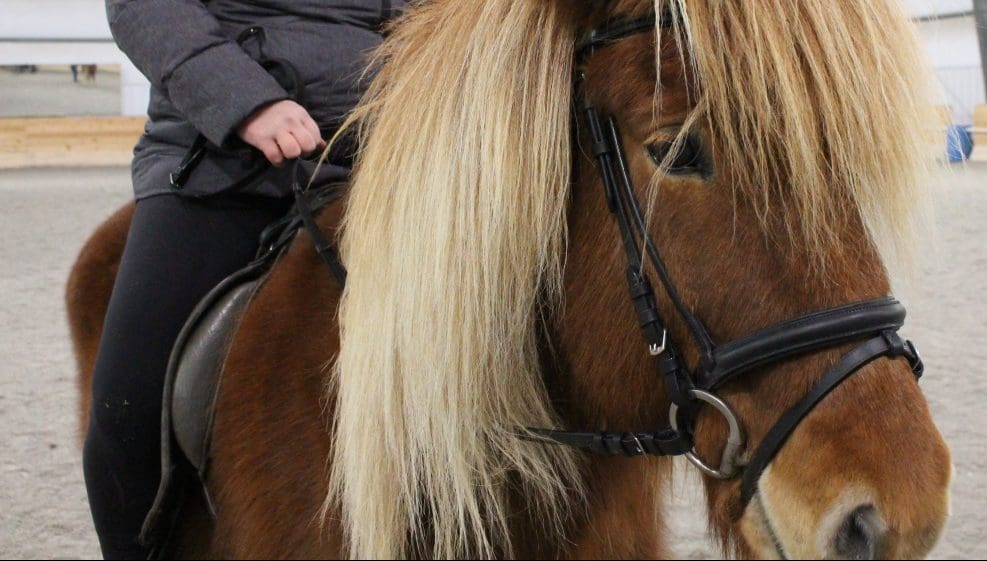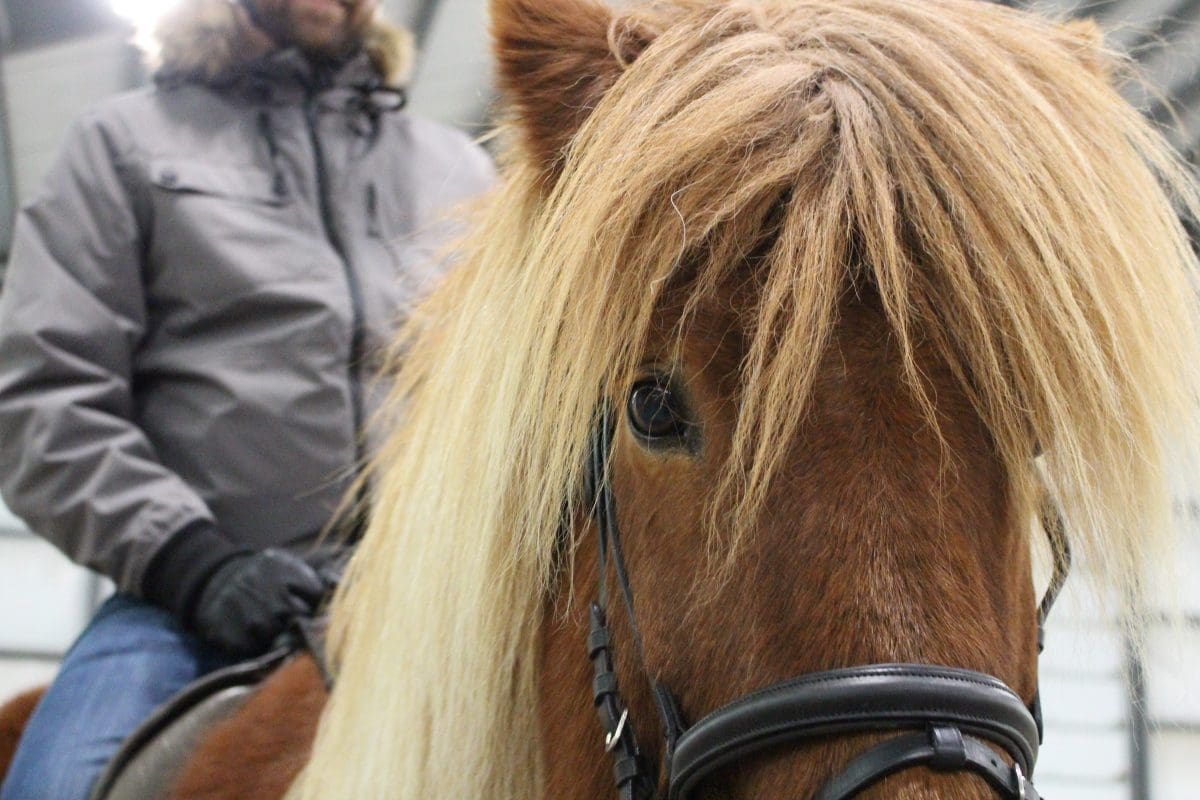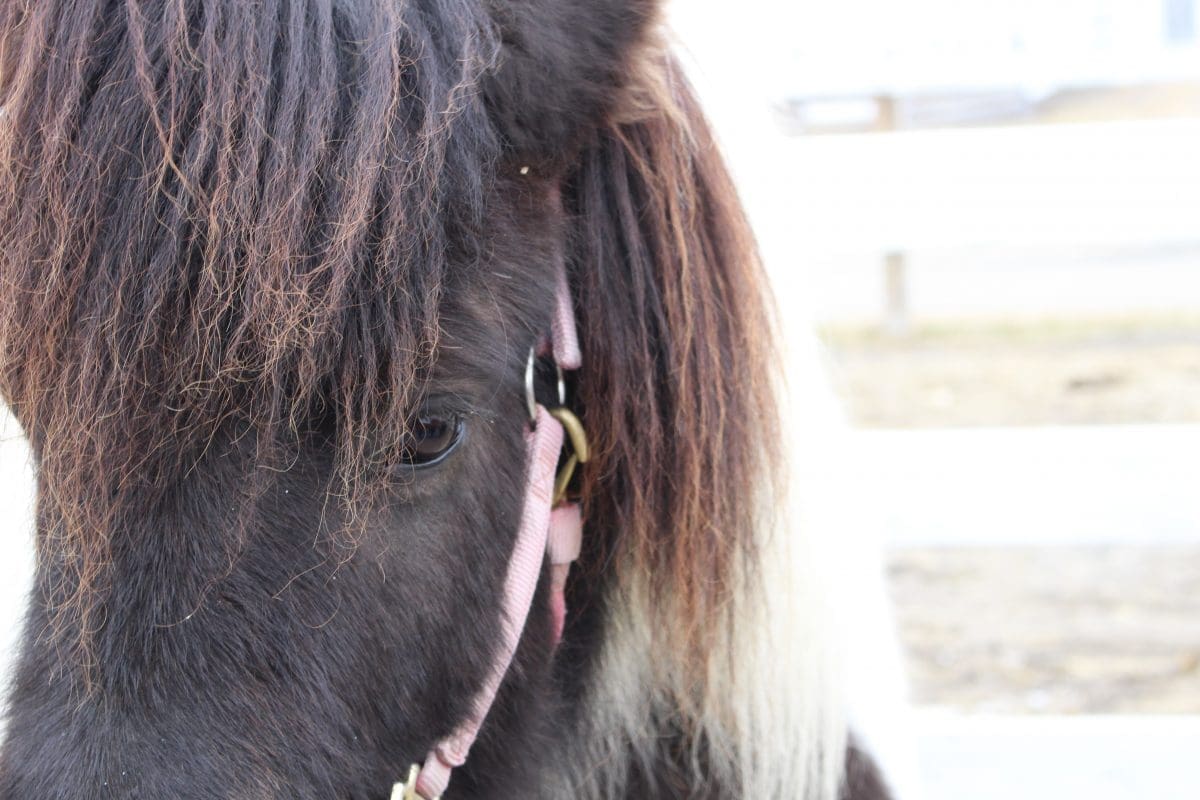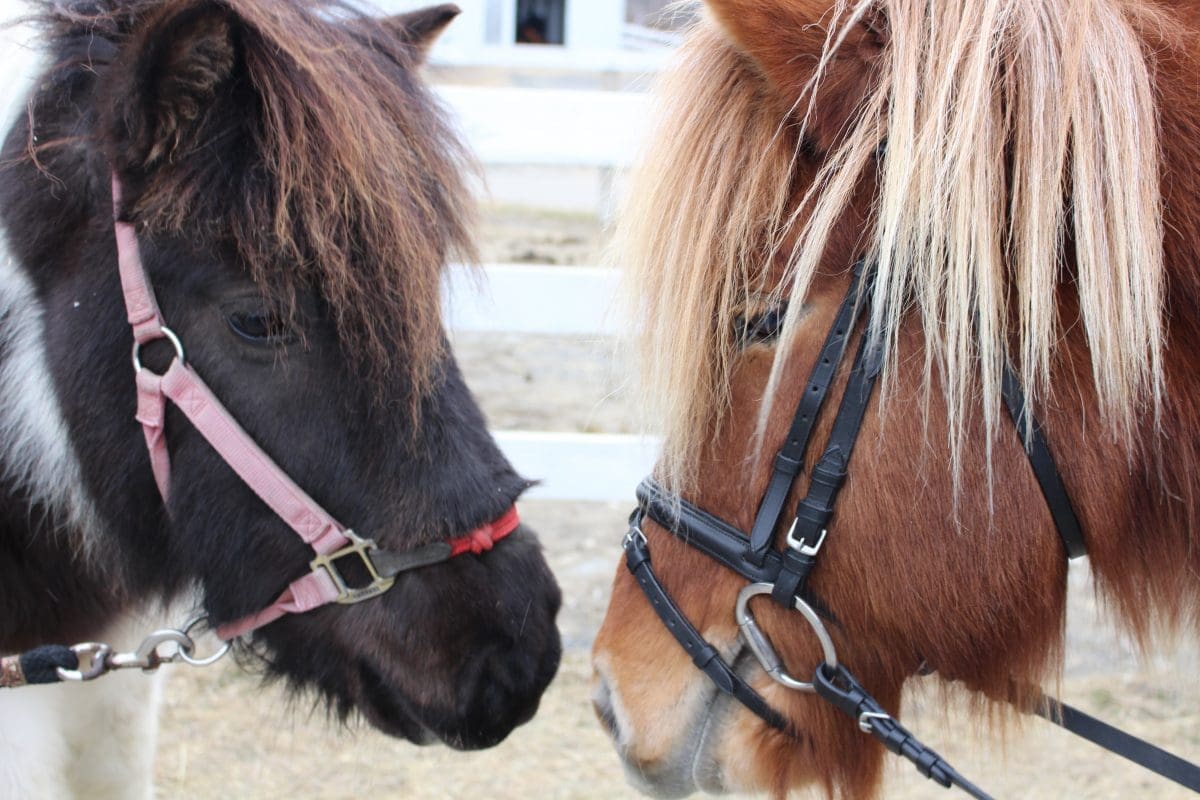 And, of course we couldn't stay goodbye without spending a little time with the two sweetest barn cats we've ever met.  This little darlings, when given the opportunity, will climb right only your shoulder and snuggle in for the long haul!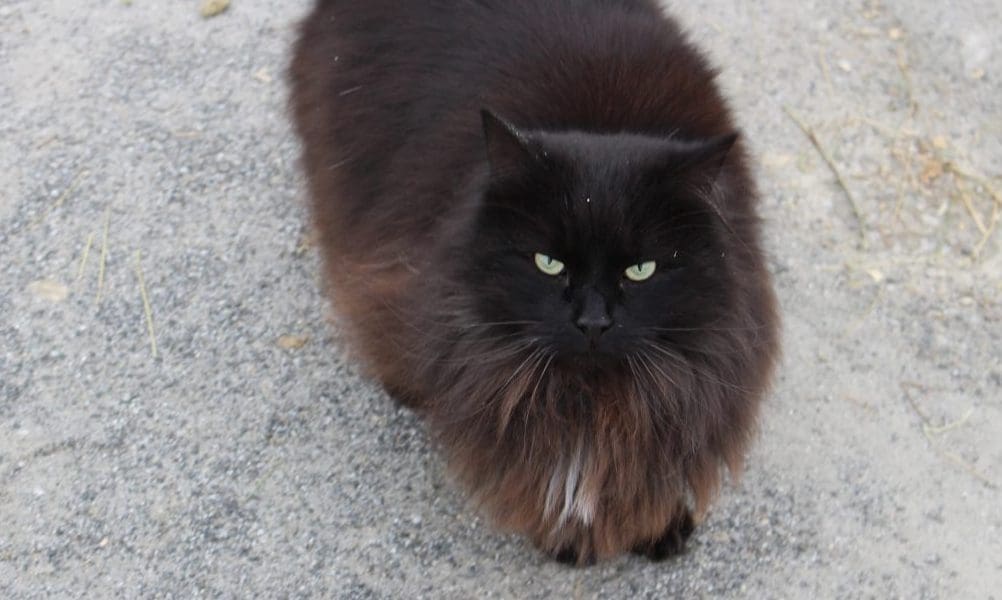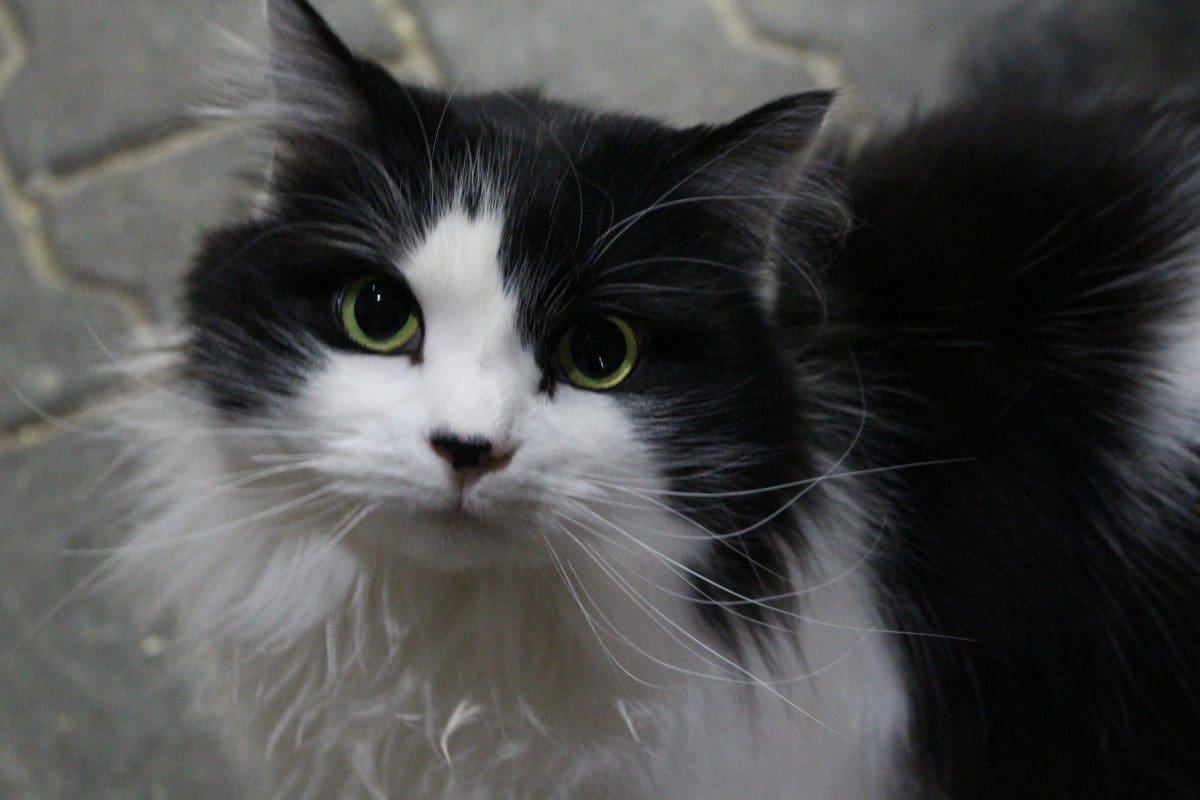 We spent the next couple of hours visiting some interesting stops according to our interests before arriving at our final destination for the day.  Our stops included:
Laite Beach

Owl's Head Lighthouse (a quick 1km walk into a beautiful lighthouse)

Rockport Marketplace (Wine & Cheese)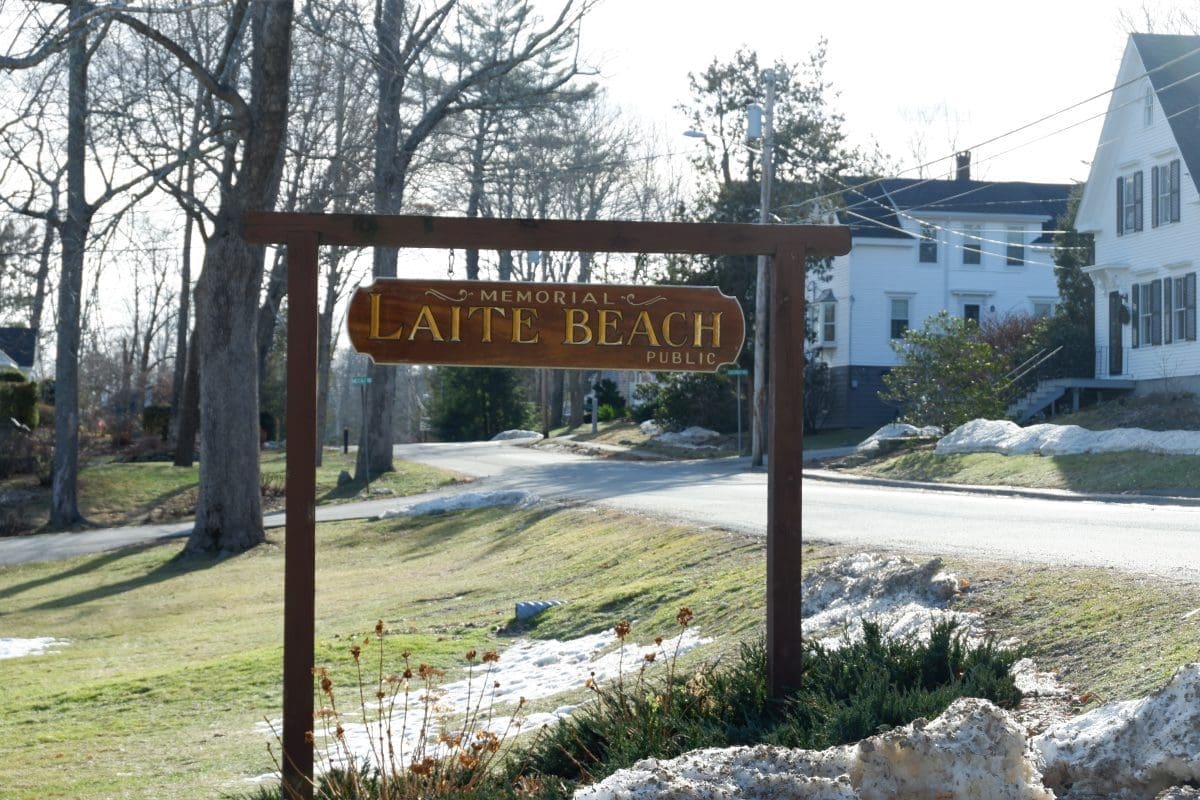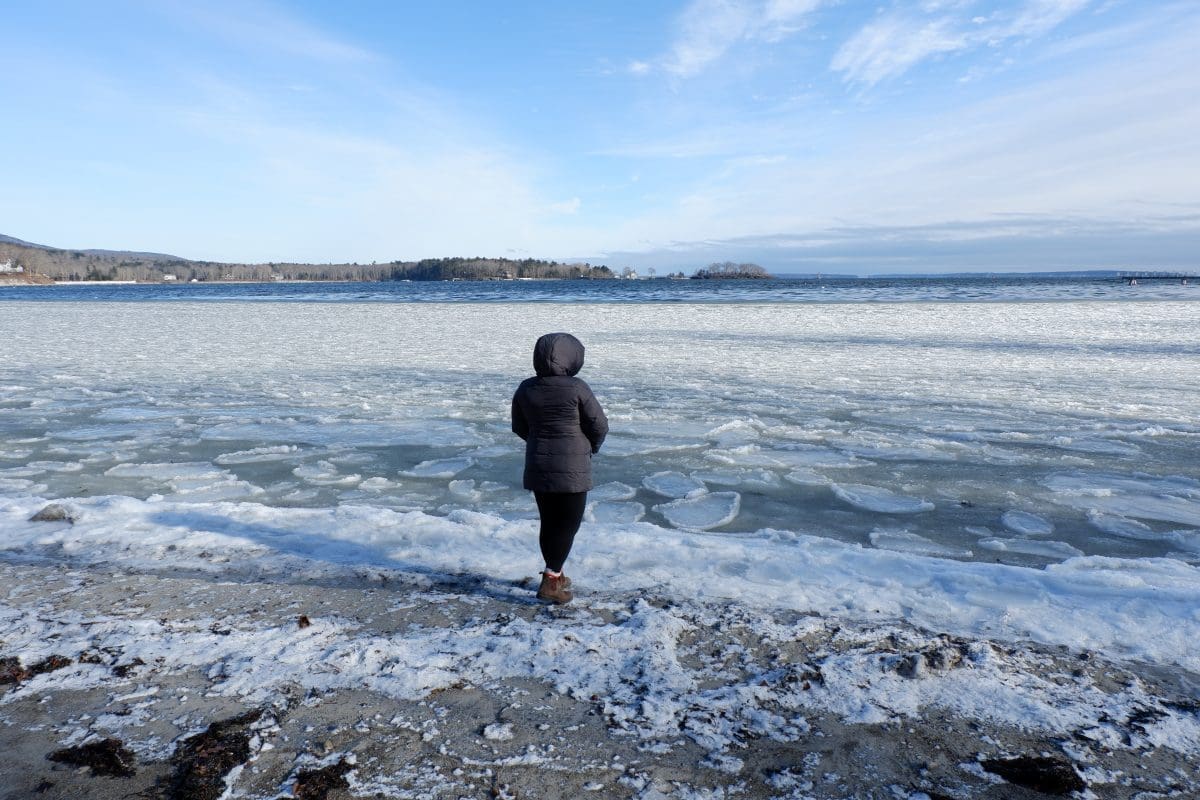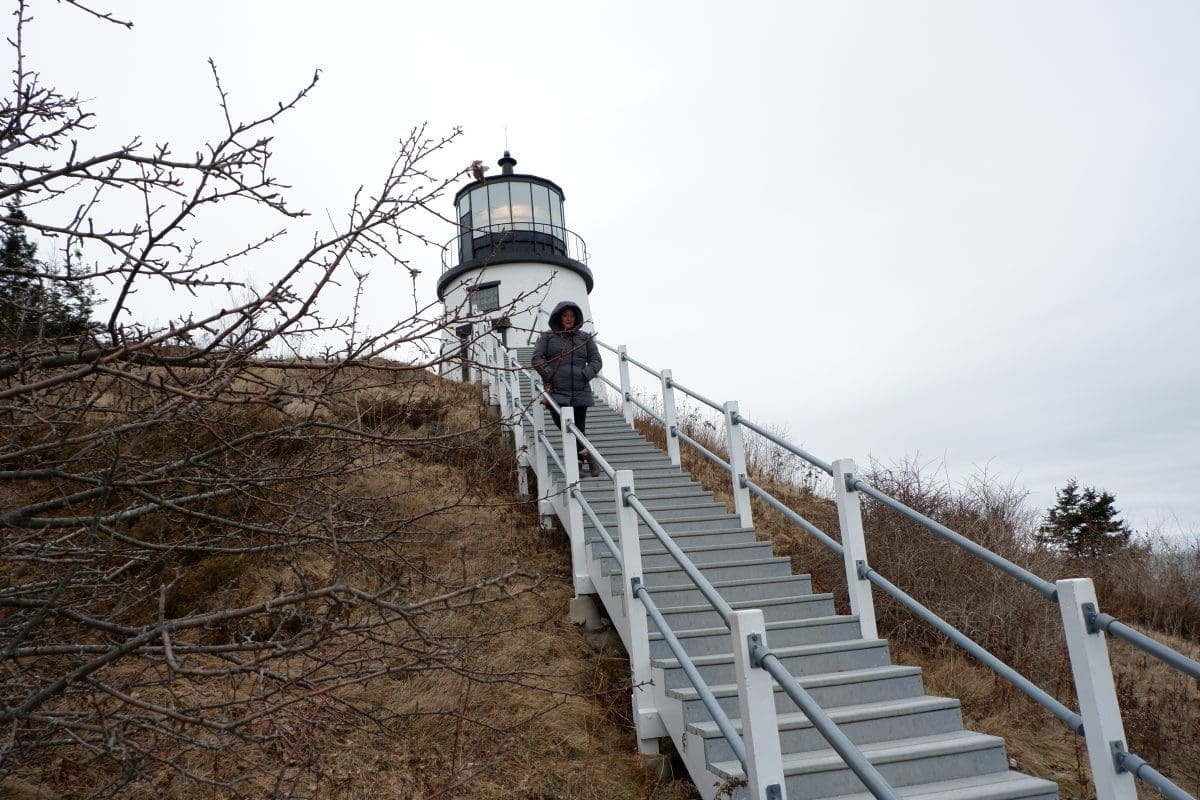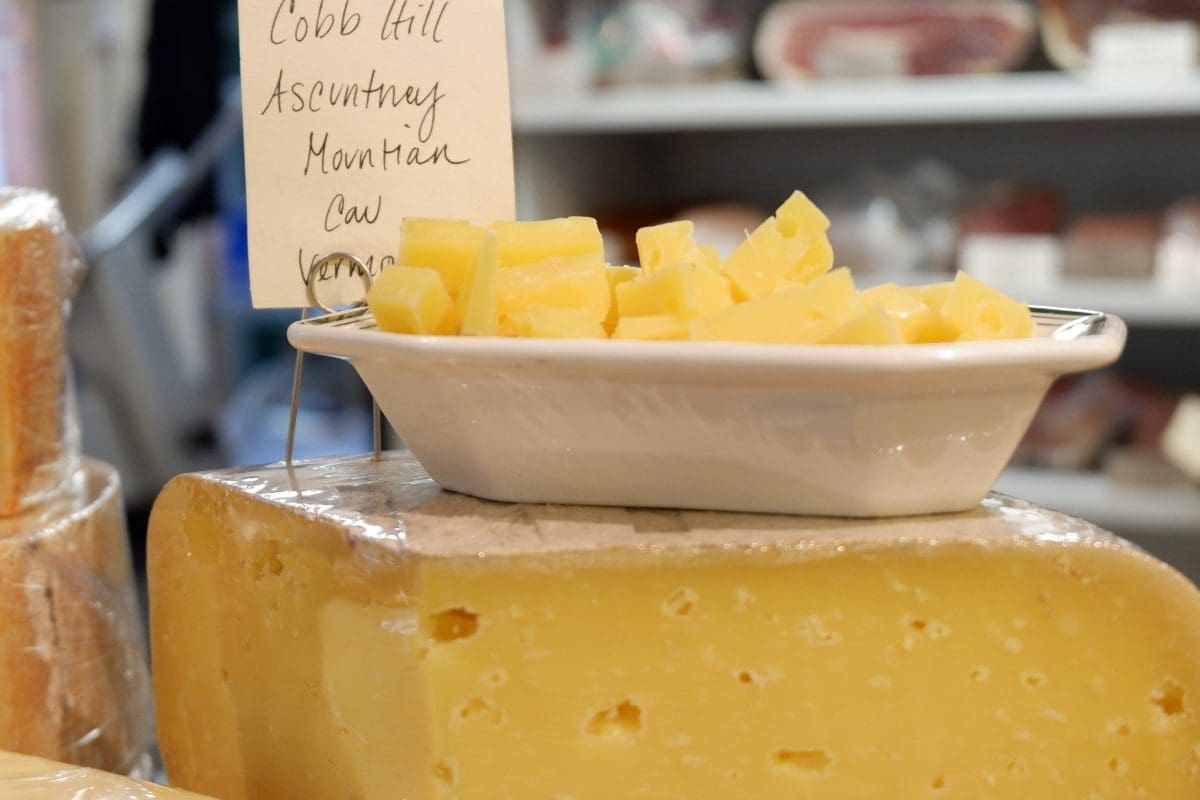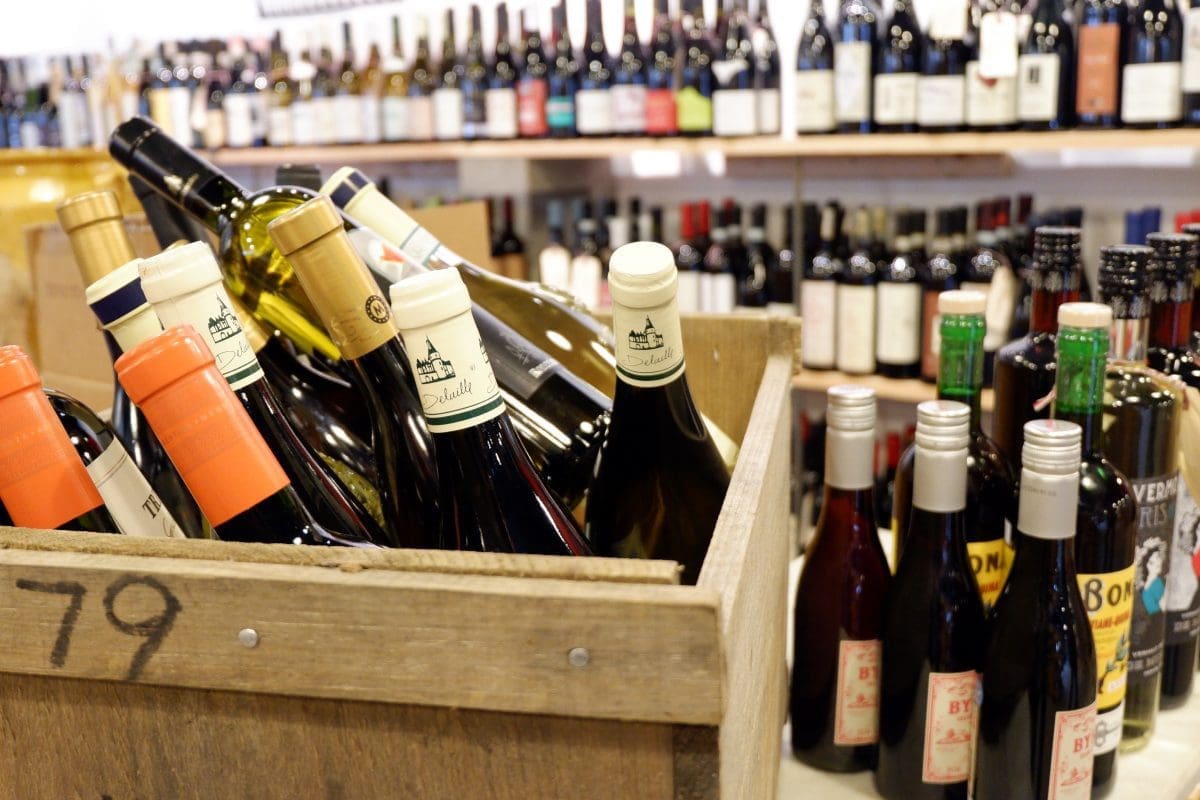 We had a lovely time in Camden Maine and are already looking forward to returning again.  It's also worth noting that our intention was to spend some time on our snowshoes, exploring the many hiking trails available but mother nature had another idea.
An onslaught of rain during the days prior to our visit all but wiped out the snow but that didn't stop us from finding plenty to do during our stay!  In truth, I'm glad our plans were foiled because it forced us to find alternatives – and there were many!
Have you been to Camden?  Or, are you planning to visit?  Share your stories with us in the comments below.
Planning a visit?  Here are some resources to help you plan your own perfect day in Camden Maine:
Camden Maine Tourism: https://www.camdenmaineexperience.com
Hartstone Inn & Hideaway: http://www.hartstoneinn.com
Pepperhill Farm: http://www.peppfarm.com
A warm thanks to Hartstone Inn & Pepperhill Farm for welcoming us during our stay.  We received a complimentary stay at the inn and a private horseback riding lesson but, as always, all opinions and photos are our own.