5 Reasons to Choose a Vacation Rental
with Lease Better
This was our first time staying in a vacation rental so we weren't sure what to expect when we pulled in to the driveway of this lovely vacation rental home in Chester, Nova Scotia.  We're accustomed to all sorts of different scenarios from luxury resorts to off the grid cabins deep in the woods but this was a brand new experience.  After spending 2 nights in this charming home and 3 days exploring the quaint waterside town of Chester we can confidently tell you 5 reasons to choose a vacation rental in Chester!
1. Unique Accommodations
Many of the rental properties at Lease Better are people's summer homes or cottages, which means they weren't specifically built as a rental.  The beauty of that is that they are each unique and interesting.  We loved exploring the different rooms and appreciated the eclectic style of the space we were staying in.  I described it to Brent as "modern retro" and fell in love with the design elements in the home.
Unlike resorts and compounds which are all built to spec to maximize profits, these rentals all have something truly different and unique about them and we really loved that.  There were so many little touches around the home that just felt as if someone had put a lot of thought and time into the design work.
2. Personalized Service
One of the first things we noticed, even before arriving on site, was that Lease Better (the rental company we used) were extremely easy to communicate with.  They sent us detailed instructions on where to park, the access code to the rental and suggested itinerary items in the area.  The self check-in process (which we're becoming very familiar with) was a breeze and if we needed anything, at any time, they were incredibly easy to get ahold of.
We also noticed little touches all over the property that were cleverly designed to make our stay just a touch more enjoyable.  From having fire logs available for our use to matches available near the candles (something a lot of places miss) to providing bath accessories (something we didn't expect in a vacation rental); they really covered it all.

3. Cost Effective
The house we stayed in could easily sleep 8 adults and still feel roomy.  It was huge and came with a full dining room (with the most beautiful hand crafted table), two living spaces and a massive wrap around deck.  It is, easily, the largest space we've ever stayed in and we found ourselves daydreaming of having a couples weekend away with friends in a space like this.  Add to that the fabulous retro kitchen, and we were all set!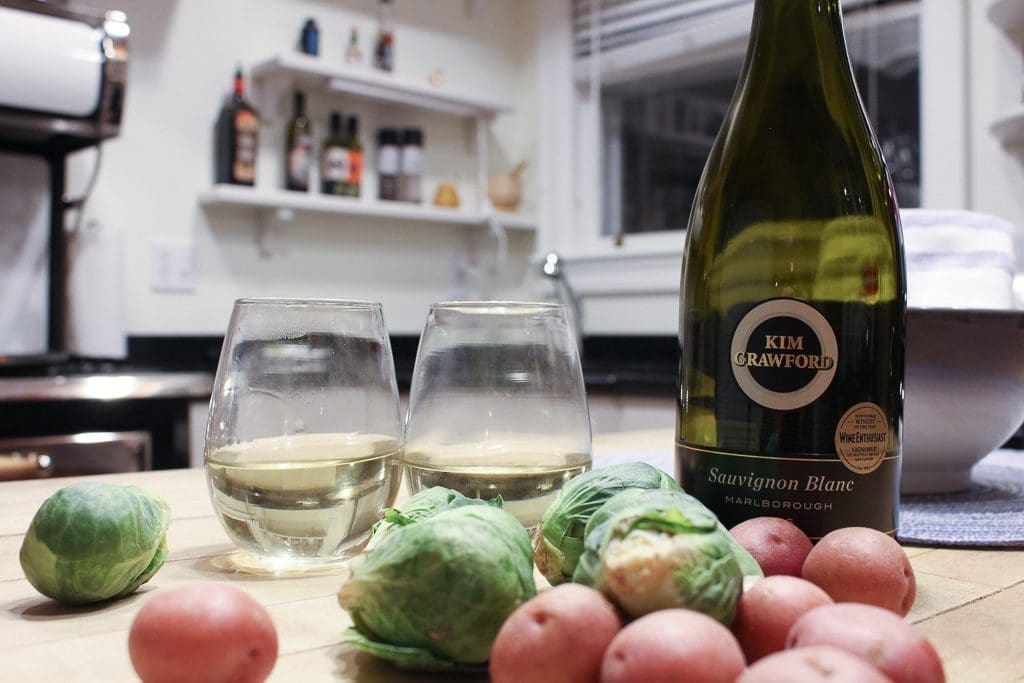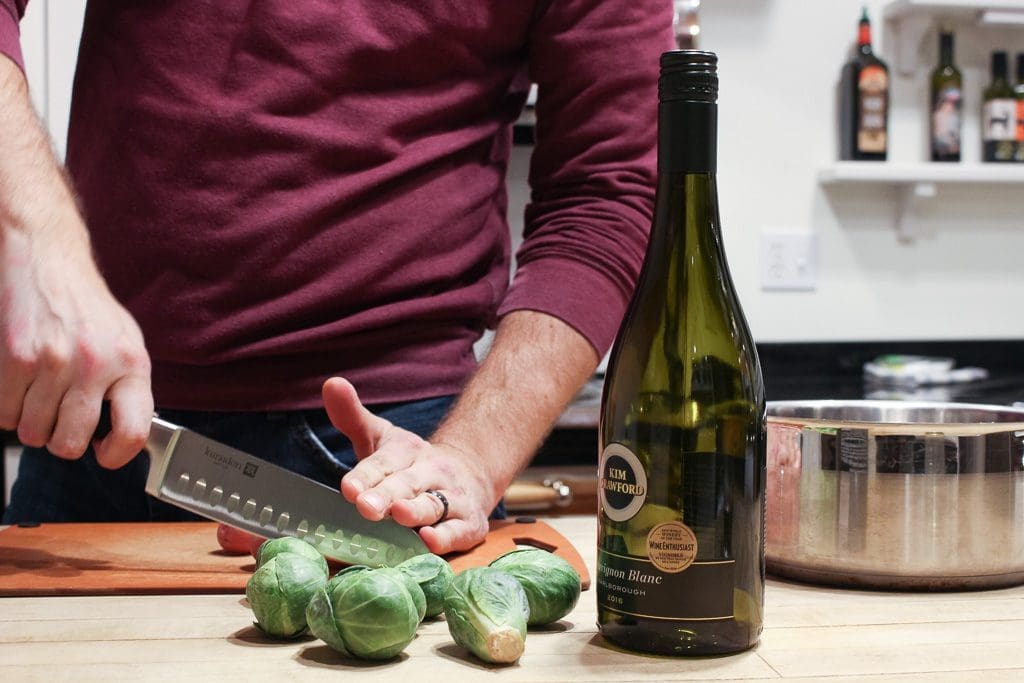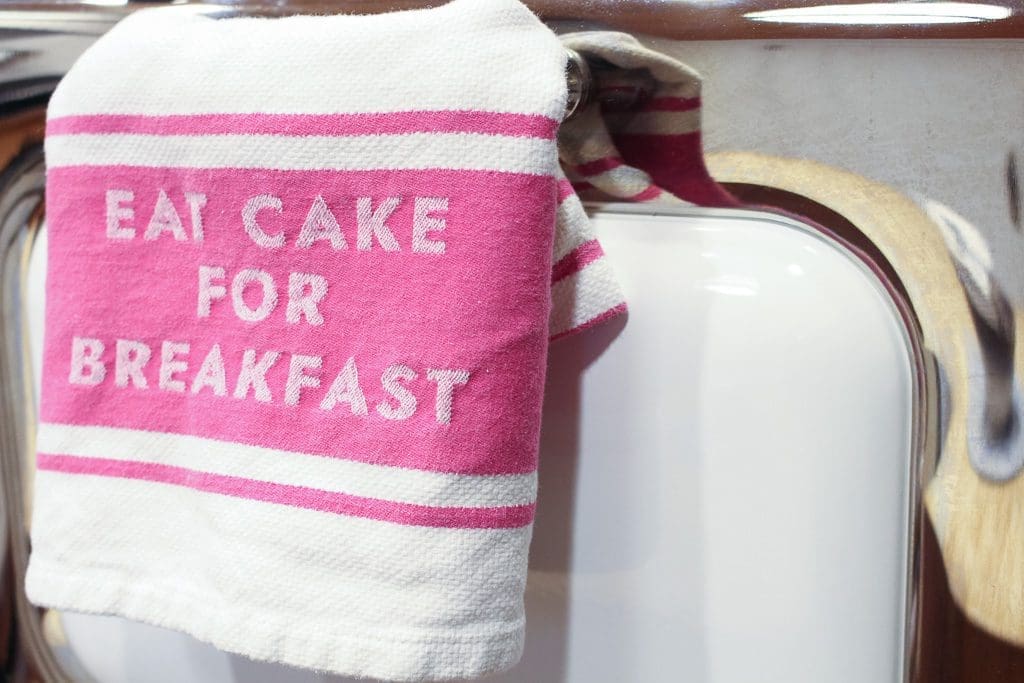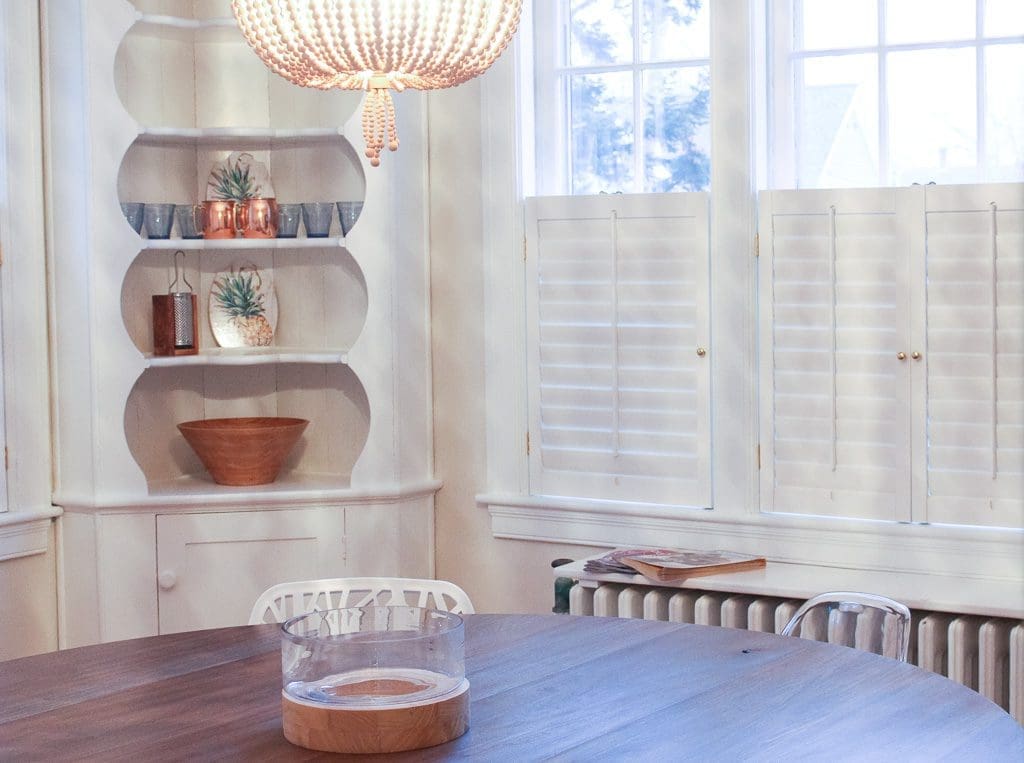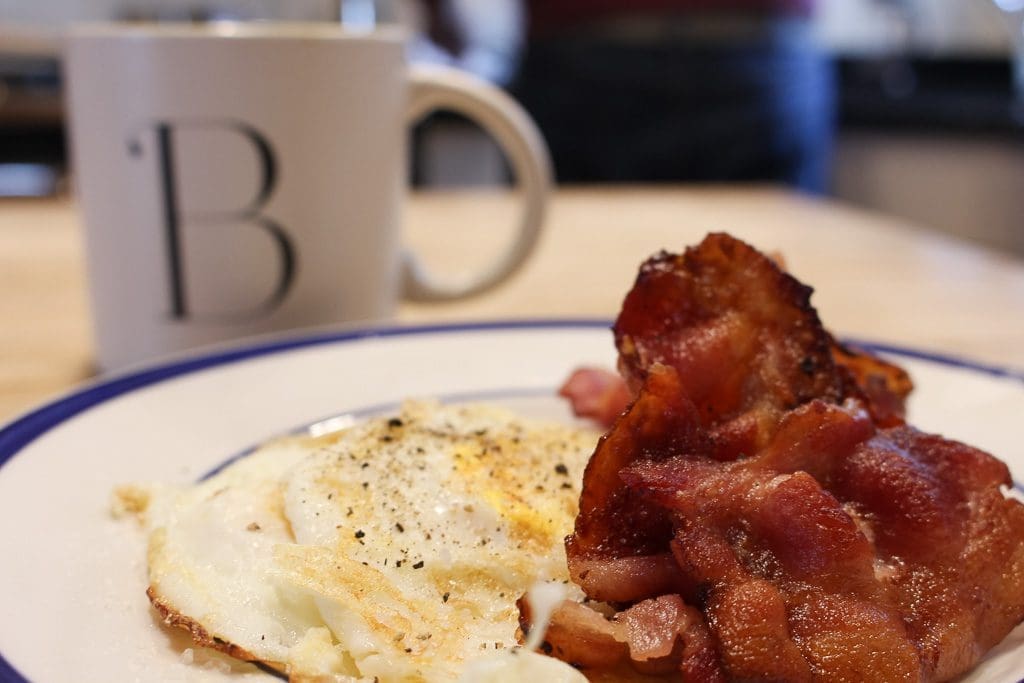 This particular property also has a 2 bedroom guest house that you can rent if you wanted something smaller or if you wanted to add an additional sleeping & living space to your weekend.  We've been through the website at length and find the prices to be extremely reasonable, especially consider how much space you get!

4.  The Comforts of Home
We didn't need to bring a thing – this vacation rental had everything we needed from cookware to cutlery, towels to extra linens and even a record player!  We enjoyed all the comforts of home while also getting away for a couple of days and we appreciated how "complete" this rental was.  Nothing was missing!

5.  No Hidden Costs
Unlike resorts and many hotels, there are no hidden costs at rental homes.  So often, we arrive on location only to find there are parking fees, resort fees and even fees to secure your belongings.  In a rental home, what you see is what you get.  Your belongings are secure and there are no surprises.  This particular property also had a fully functioning house security system which is always nice when you're in a place you're not familiar with.
Final Thoughts
We thoroughly enjoyed our time in our very first vacation rental.  The process was uncomplicated and we felt that Lease Better ticked all the boxes.  As always, we know you want to know the finer details in our reviews so here are the usual questions we answer at any new place we stay:
– Did we feel genuinely welcomed?
Self check-in's are just that, self directed, so there's no one there to greet you upon arrival.  However, as mentioned above, Jordan and the team at Lease Better made it incredibly simple to check in and were there for us if and when we needed anything during our stay.
– How was the wifi?
It was OK!  This is always a concern for us (since we work online) and we noticed right away that we only had 3 bars BUT it was enough for us to do our live show and that's all we could ask for.  The fact there there WAS wifi in this rental was a pleasant surprise to us as we weren't expecting that to be included!
– Location
Located in Chester, Nova Scotia.  This little town is just the most charming place.  Everything we needed was in close proximity from parks to restaurants, it was all right there.  If you're looking for things to do in the area, check out this post where we outline our entire itinerary for you!
– Cost
We felt the value was excellent in this rental.  The main house rents from $269/night and sleeps 8 people!  The guesthouse on site rents from $109/night.  We feel both rentals are a fantastic value.
– Would I recommend it to my best friend?
Absolutely!  We loved that this space could accommodate so many people and can see a girls night in our future!  
– Would I stay again?
Definitely, although we love exploring different things and would love to see what else Lease Better has to offer as I'm quite sure (based on this property) that they're all lovely.
As always, happy travels and here's to living luxuriously!
xoxo
Mrs. Dashboard 
If you're planning a trip to Chester, check out our fill itinerary "How to Spend a Perfect Day in Chester" here for some inspiration!
Disclosure: We were guests of the Lease Better but, as you know, our opinions are always our own and completely honest.  To book your stay at one of their beautiful properties, visit their website at www.leasebetter.ca