It's that time again, Fashion Friday!
And another attempt by yours truly to take some steps in the right direction when it comes to putting myself together in the morning.  Last week I shared with you a few things I picked up from Idle Clutch Boutique, including these super cute earrings.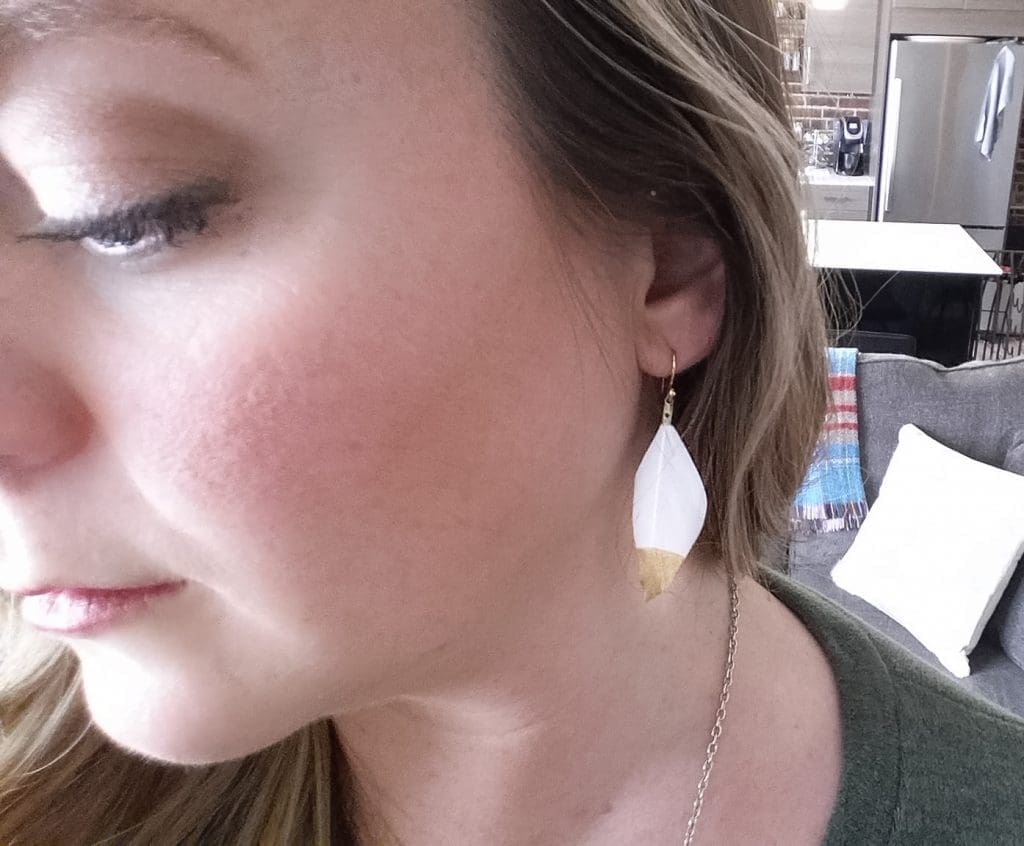 Now, I'm not usually one to wear dangly earrings (because I always thought they looked silly on me) but I got SO MANY compliments on these that we decided to do something fun.
A GIVEAWAY!
Since these beauties got so much attention, we're giving away the matching necklace right here on the blog.  All you have to do to enter is leave a comment below and tell us where you'd wear this gold-dipped, feather necklace.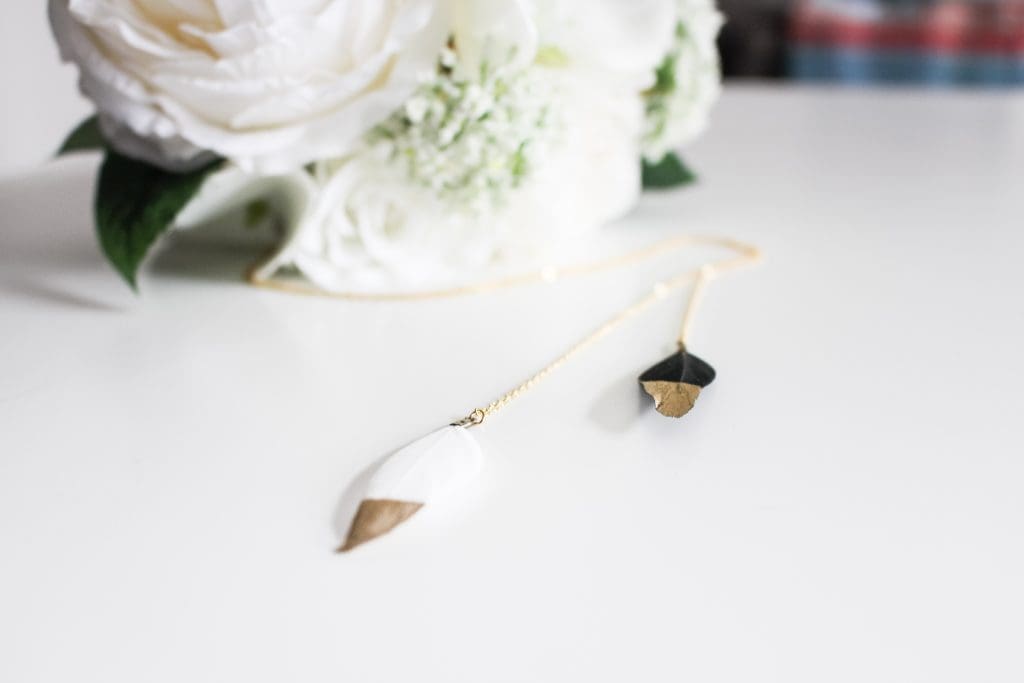 Don't forget the share this post with your friends so they can enter as well (and for a good laugh at my first attempt fashion vlog below).  We'll draw the winner on April 22nd!
Once you've had a chance to watch, I'd love to hear from you in the comments below. I'm curious…
Do you consider yourself fashionable?  How much effort, on a scale from 1-10, would you say you put into your "look" each day?  How much importance do you place on how you present yourself?
This is new for me and it's a work in progress but I have to admit, taking a little extra time each morning really does make you feel great!  So, I think I'll keep it up!
Remember, I love hearing from you so please share some of your thoughts and insights in the comments below!