The Shubenacadie river, in the adventure travel world, is known for one thing…Tidal Bore Rafting!  Yes, riding the copper river in an inflatable boat is something you should experience (if you haven't already) but there's another side to those mighty waters.
There's a side that's quiet & tranquil during the winter months when the rapids are muted by the weight of the ice, gracefully riding the waves where the boats did just weeks earlier.  So, while you might consider a river rafting resort an unusual winter destination – we beg to differ.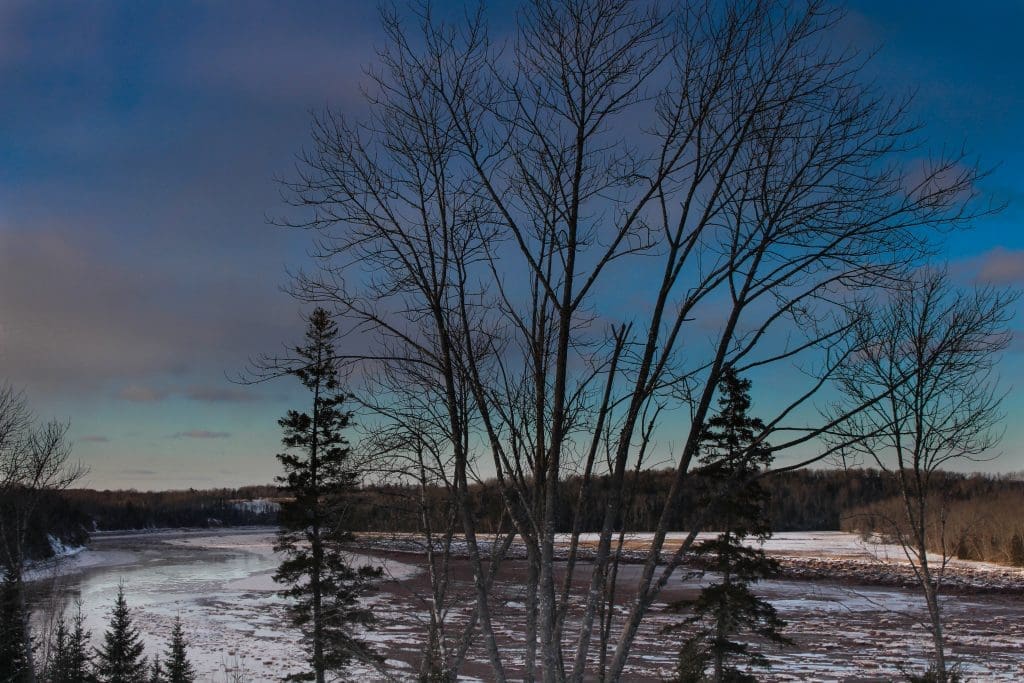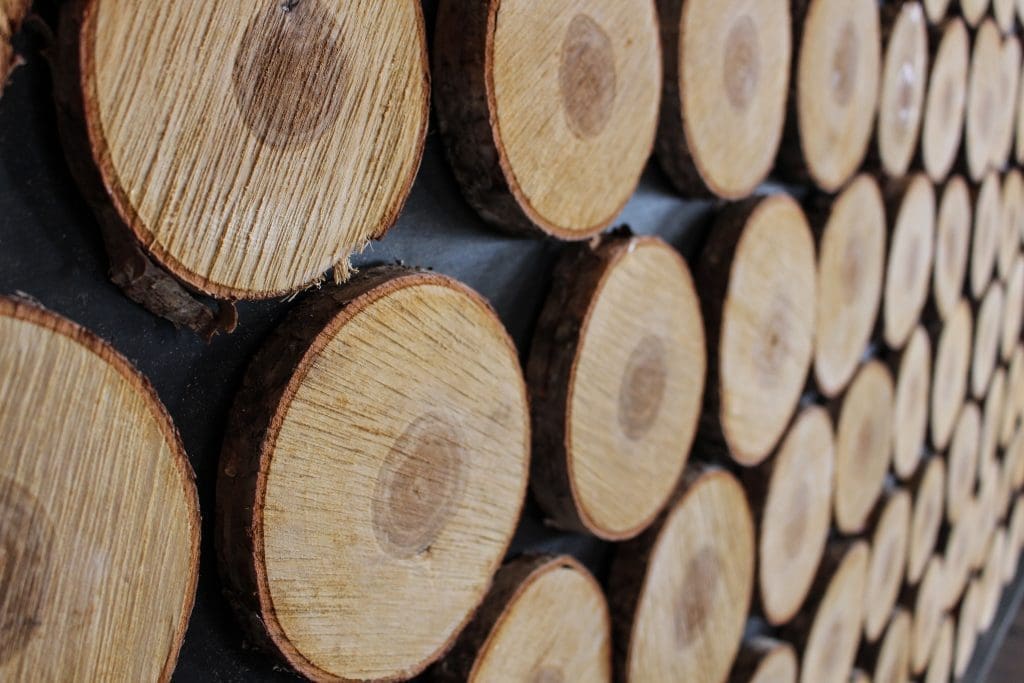 CHECKING IN: At first glance
You see the chalets first, set back off the river and each perched on a well-appointed plot of land, giving you a much more intimate feel with plenty of space to call your own during your stay.  This is where we stayed and we're glad we did because our particular chalet had a private hot tub (the only one of the property)!
Checking in at the main lodge is simple and casual – just the way we like it.  Owners Licia and Steve (and their sweet golden retriever) met us, handed us our keys, invited us to return to the lodge for a bonfire that evening and then showed us to our chalet via a winding road that showcases the river front cottages.
We were fortunate enough to stay in one of these during our last visit and they are lovely as well, each with an in-room fire place and an outdoor fire pit to suit whatever your preference.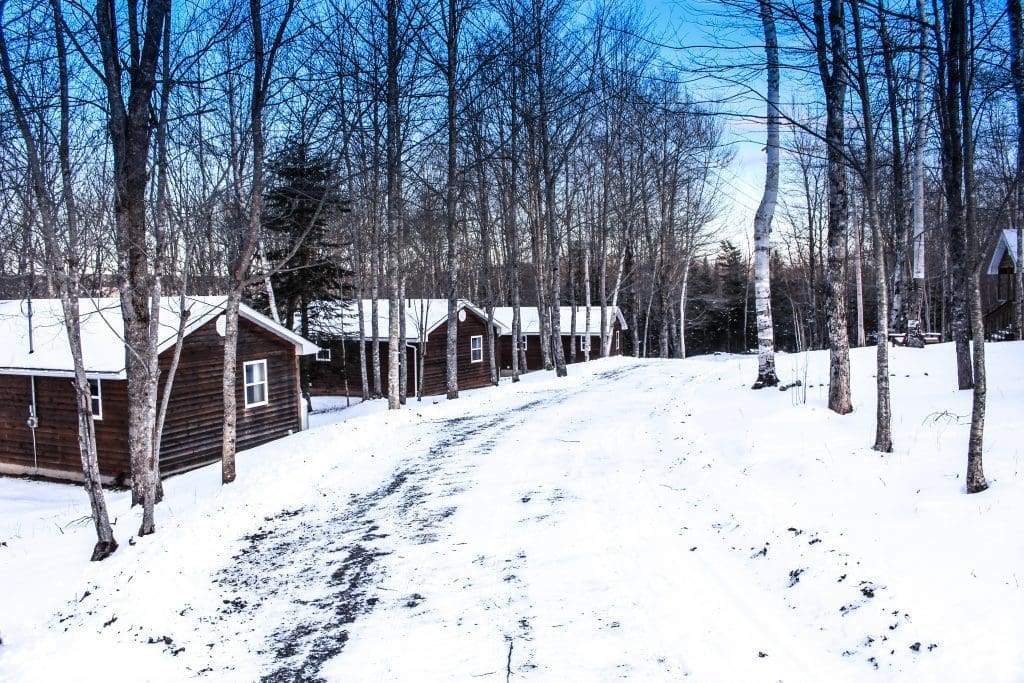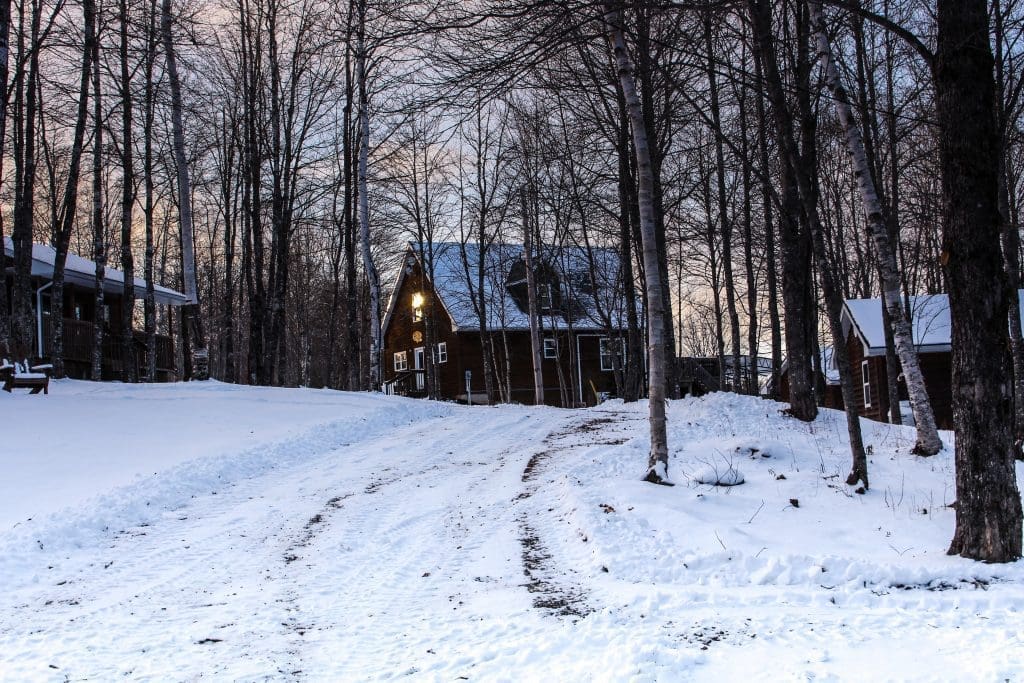 HONEYMOON SUITE: Snowy Nights & Hot Tubs
Our chalet was lovely, perched the furthest away from all the rest and containing a giant on-deck hot tub which we took full advantage of!
It felt like we were miles away from anyone else yet it was only a short walk in either direction to the hiking trails, main lodge, or down the platform to the river (where they launch the boats for rafting in the summer months).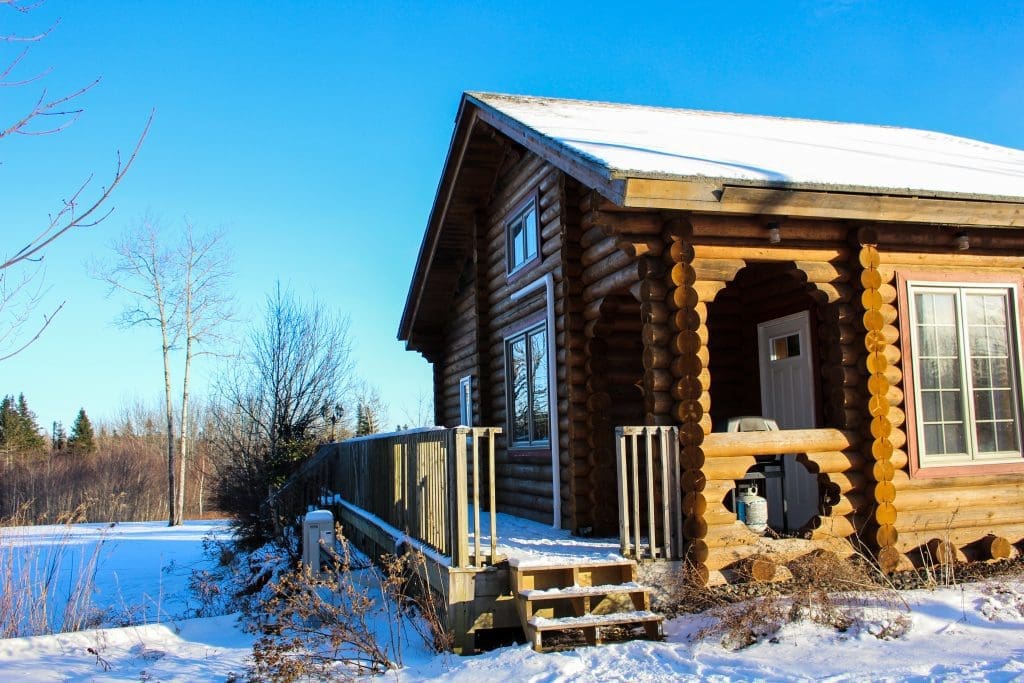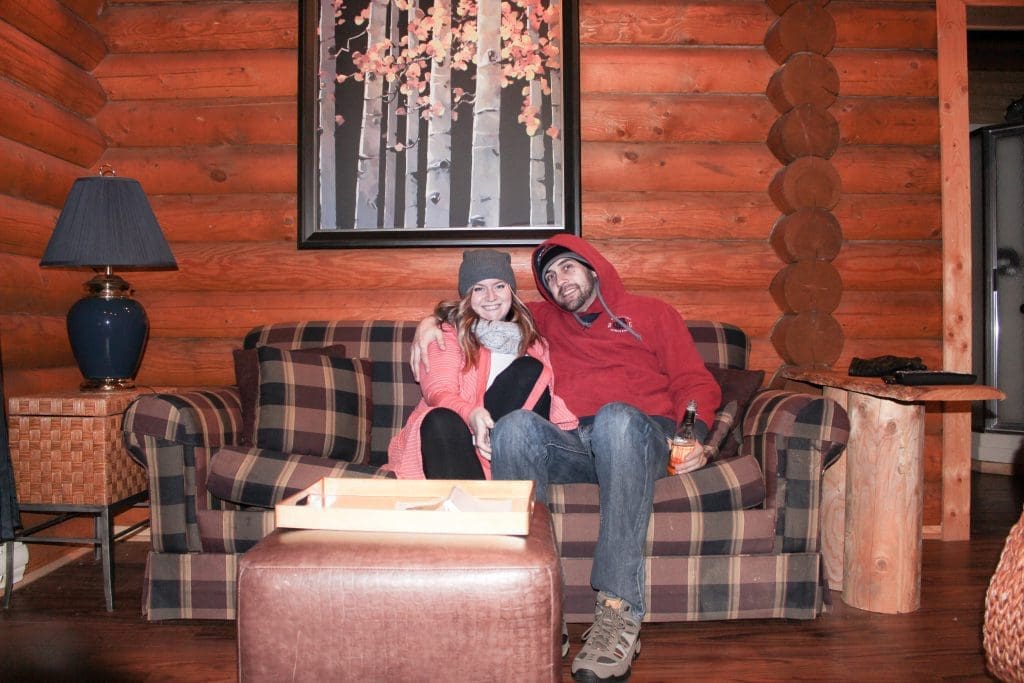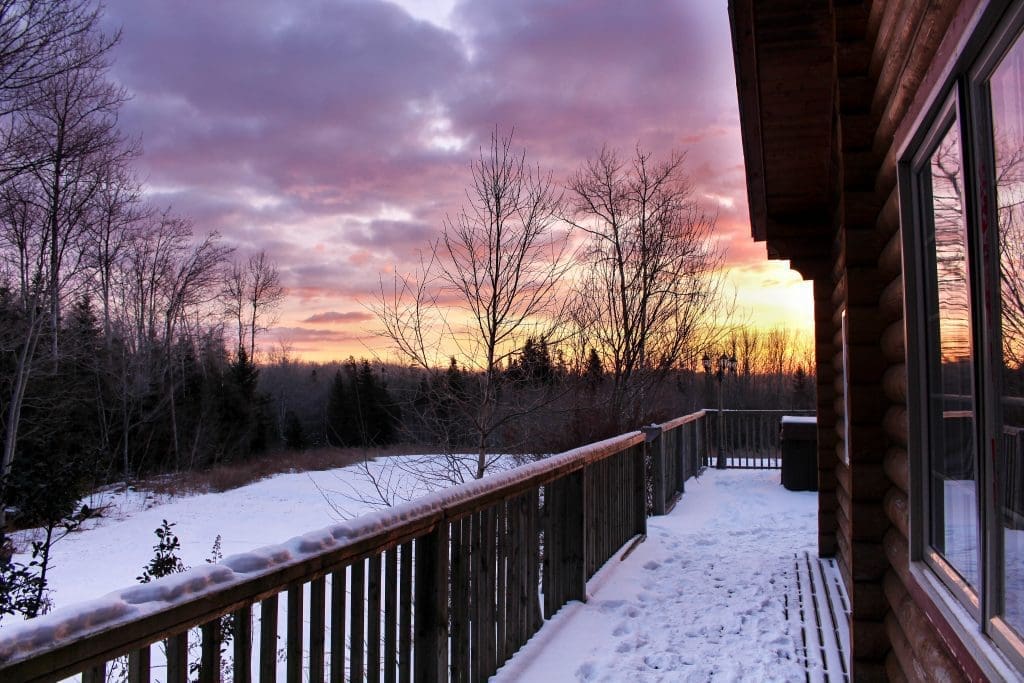 THINGS TO DO: When There's No Rafting
Obviously, the first thing that comes to mind is "Wait, what about rafting?"  The winter months aren't made for riding the tides but there's plenty to enjoy during your winter stay at the resort from walking the nature trail (a short 2.7km loop), sipping hot chocolate around an outdoor fire, to enjoying a glass of wine in the main lodge around the indoor fire!
Travellers tip: for the musically inclined, bringing your guitar and starting an impromptu jam session at the main lodge is encouraged.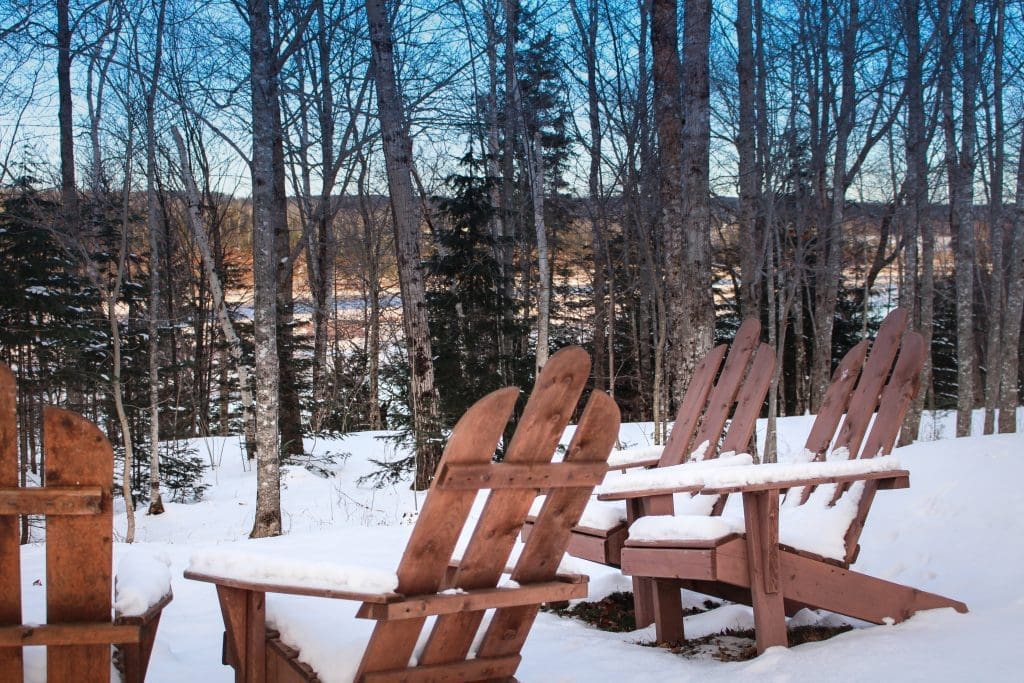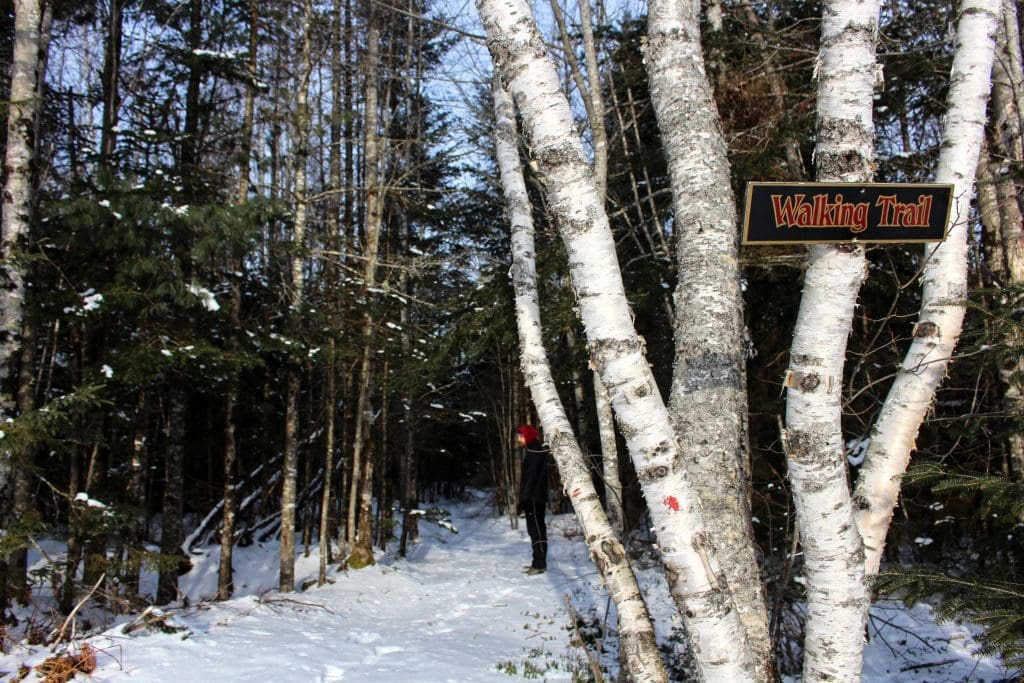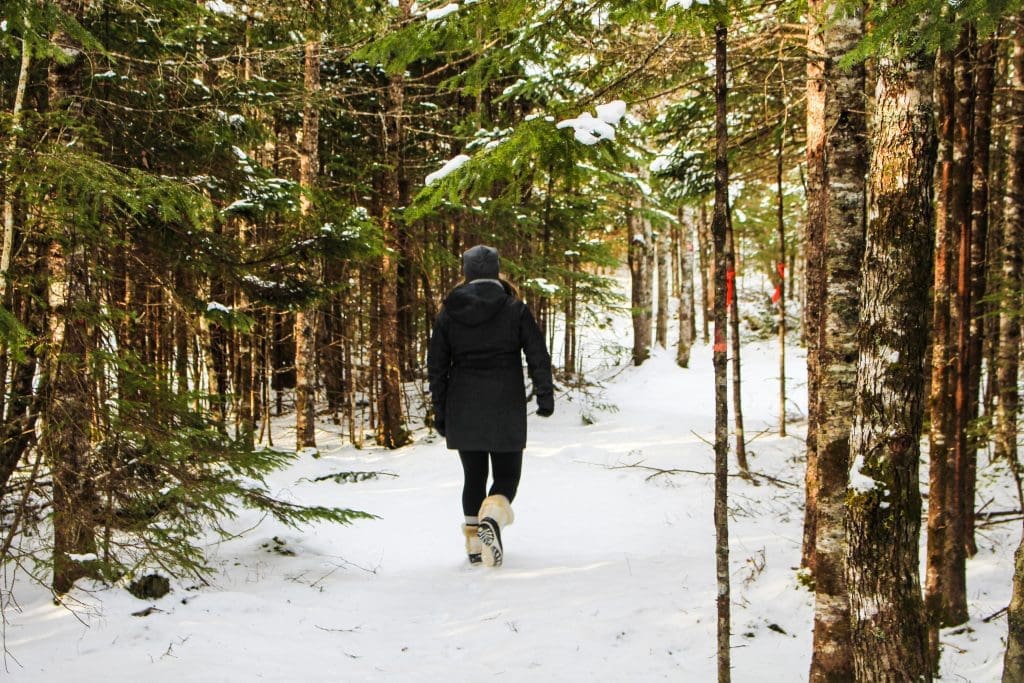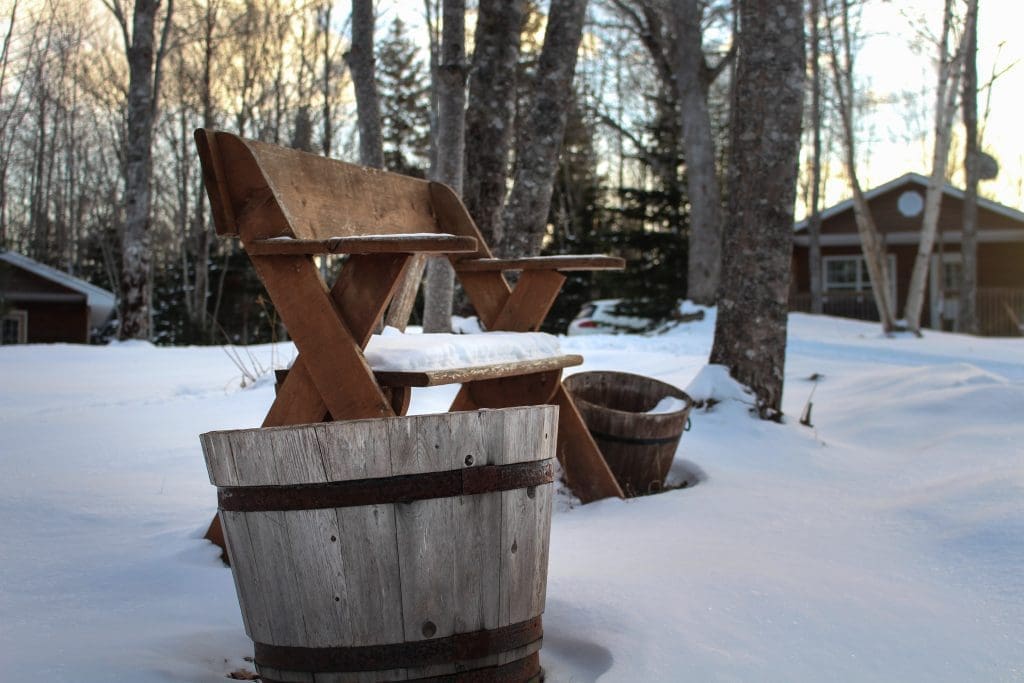 BOOKING (OR WINNING) YOUR STAY: Giveaway Time!
As you know, our favourite thing to do on this blog is create opportunities for YOU to enjoy some of these places yourself and we do that by giving away trips.  So, check out this video for your chance to win your very own stay at the Tidal Bore Rafting Resort.
Note: The contest is happening over on our Facebook page and closes, Wednesday February 15th, 2017.
Our night in Urbania was courtesy of the Tidal Bore Rafting Resort.  Our opinions, as always, remain our own and we weren't obligated to write a positive review.  This is something we wanted to share with our readers to help you experience the best of Nova Scotia.