The first time I visited the Vines Pasta Grill in Dartmouth, Nova Scotia was many years ago and it was to experience their famous Sunday brunch.  I'd heard good things but at the time wasn't a "foodie" as I would now qualify myself so I've been dying to get back and see if it was, in fact, as good as I remember.
Spoiler alert: it was! 
I'll admit, buffets aren't my cup of tea.  I've always been a girl who prefers a plated meal, made to order, but maybe that's because most of the buffets I've been to are filled with rubbery eggs, stale heat-lamp ruined food, and limp, lifeless salads that were prepared too far in advance.  Well, not at The Vines!  Everything…and I mean everything in the brunch line-up is made fresh and it's not your standard breakfast buffet fare. 

The Dessert Table
Chef Hans starts his day in a wee hours of the morning, preparing all of the baked goods from scratch and it shows.  From buttery house made bagels & croissants to melt-in-your-mouth chocolate tarts and house-made flakies & eclairs (amazing by the way) the dessert table alone is worth the trip.
We would have liked to try everything on the table but, as you can well see, it was impossible!  Next time my friends, next time.

The Rest
Smoked salmon, steamed mussels, breakfast pizza & made-to-order waffles sit alongside the usual suspects of sausage, bacon & eggs.  They've also got a salad table (with their famous caesar salad), casseroles and my favourite, eggs benny.  I can't imagine having an appetite big enough to cover all the ground at the Vines brunch but it's worth a try.

THE STANDOUTS
Eggs benny on freshly made croissants, caesar salad with their special recipe dressing, and the desserts…all of them.  They were amazing but one of my favourites was the chocolate tart.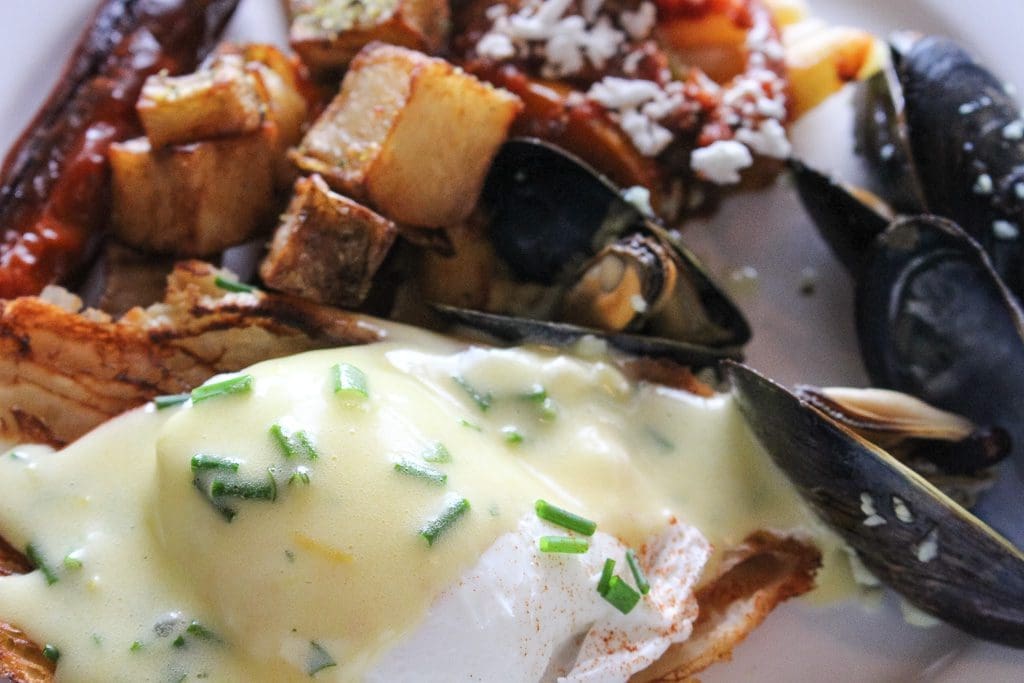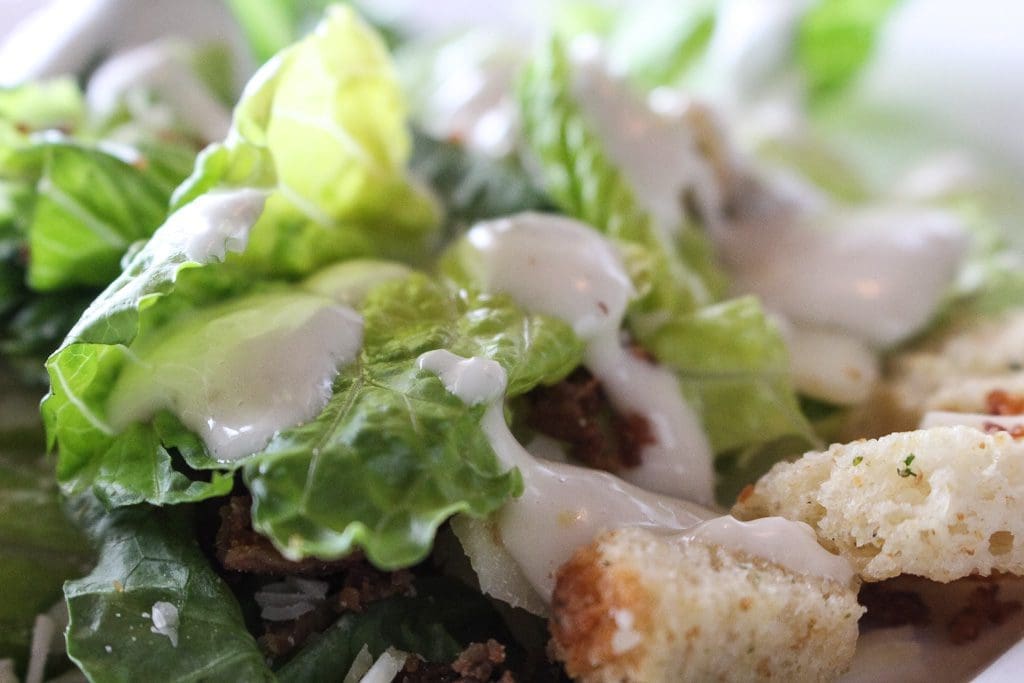 The Vines offers Brunch from 11:00am – 2:00pm on Sunday's and while reservations are recommended, they also leave room for walk-in's.  Our best advice?  Bring your appetite and pace yourself!  This is most certainly not your run of the mill buffet and we love the variety of foods.  It's actually mind blowing how they maintain the quality of things like steamed mussels and eggs benny in a buffet, but they do it!
*This post was sponsored by The Vines Pasta Grill in Dartmouth Nova Scotia, however, all opinions and oodles of photos are our own. You can learn more about The Vines by visiting their website at vinespastagrill.com